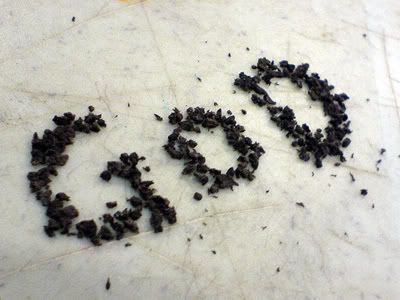 omniscience, omnipotence, omnipresence, perfect goodness,
divine simplicity, and eternal and necessary existence
It's been once again an eventful week from Committee plannings to
aCt
meetings, to the most-epic-of-all,
Melaka Camp
.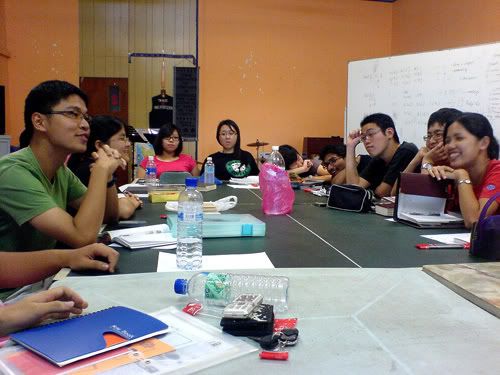 2nd sems' rush
The call of the committee has gathered the leaders across the land and together, we have come up with a whole lotta stuff for 2nd sem.
Well.. actually, not a lot of stuff as 2nd sem is a short a sem.
Most importantly we talked and decided upon the fate of YAC.... but..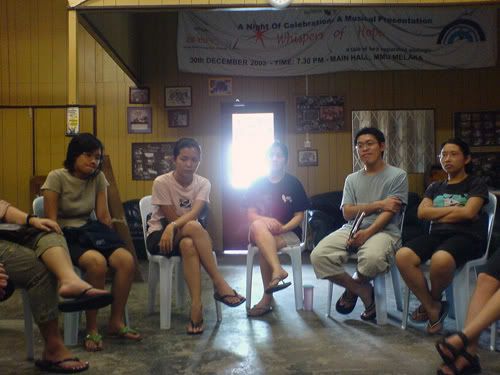 the fate of YAC
..was rejected by pastor, thus, we gathered the next day to solely re-decide the fate of YAC. Our conclusion;
Find out on the next episode of, Wontdieone's Anatomy.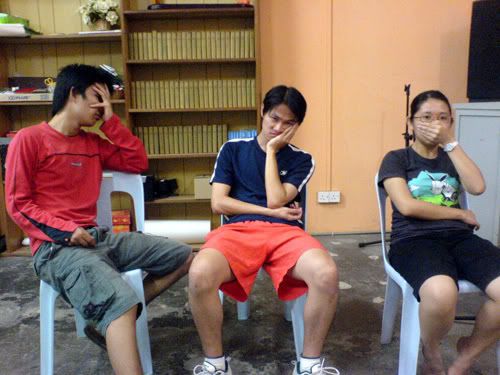 the faces of creativity
That night (Sunday night), the directors involved with music gathered and recorded the necessary songs for the win along with the guest piano-
meister
J.Tsing. We finished around 1.30am.
Went home, bathed, and packed for Melaka Camp.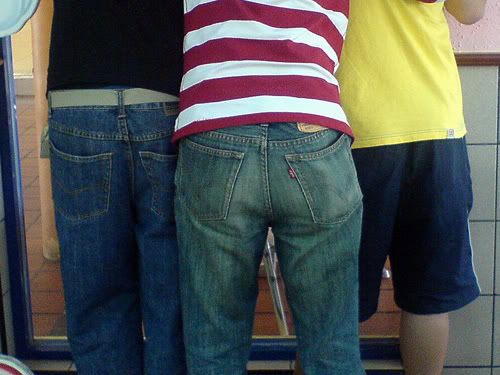 let your 'yes' be 'yes' and your 'no' be 'no'..
no butts
The journey from Melaka to Highland Christian Center (HCC), Cameron Highlands, takes about 5 to 6 hours. Along the way we stopped at the highway rest area to grab some lunch and saw something rather dangerous. Never in my wildest imagination would I have thought that the company that owns KFC would be working with..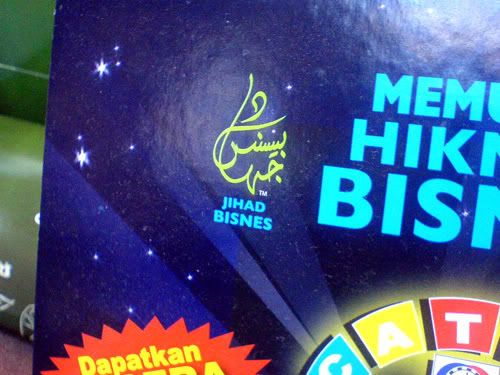 blast 'em bombers
After a long drive and a twisting climb up narrow roads amongst thick, heavy mist we eventually reached our destination safely. Greeted by the cold weather and rosy cheeks of the inhabitants of Cameron Highlands. Our camp speaker, Ps Ryan from Ipoh gave a great first session. Mamak session with him was fun too.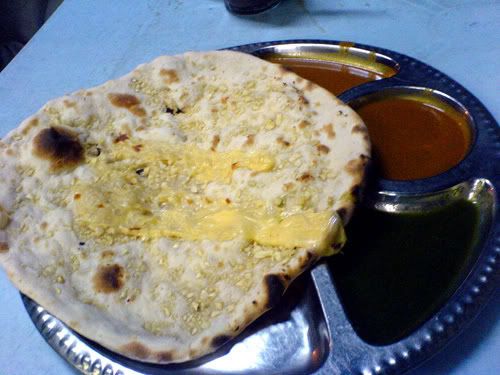 Unfortunately for me, it all went down hill from there. The first night I had
Some Major Fever®
and the whole of second day I was either lying in bed or unable/incapable of participating in any of the activities.
boo hoo~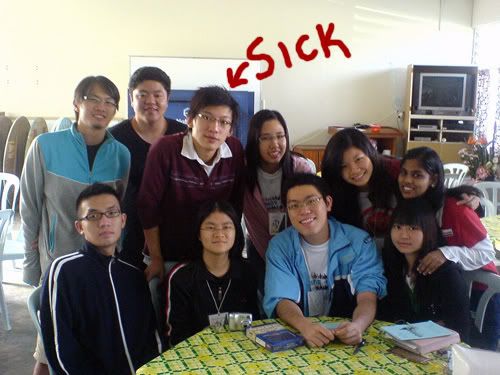 we're a bunch of people name Stephan from the group Joash, James,
Andrew, Jui Shan, Renee, Sharon, Jason, Jou Chean, Jerome, and Joleena
Alas, it was the 3rd and final day. Group photos are a must and we sure took plenty. Behold, the hot chicks of Melaka Camp 2008!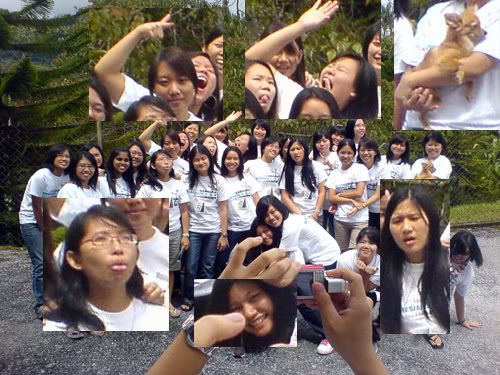 .... Ouee.... Ammm... Geeee....
Kidding~
I'm not so cruel to leave it like that~ Here's the nicer deals. Click on the pic to get 1024x768 res pics.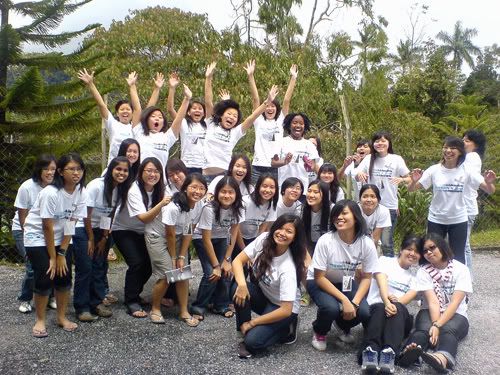 wheeeeeee~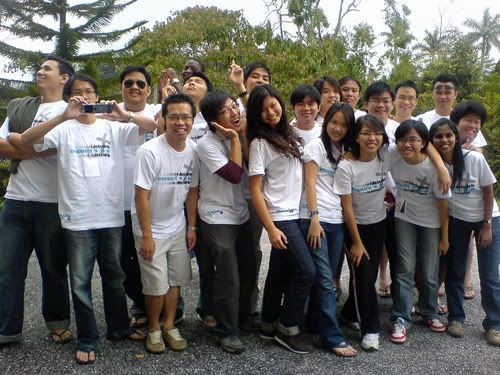 the final year peeps- take one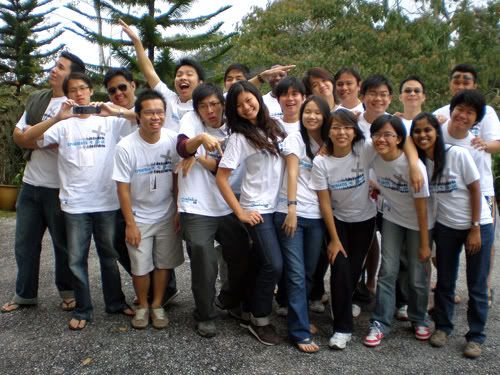 the final year peeps- take two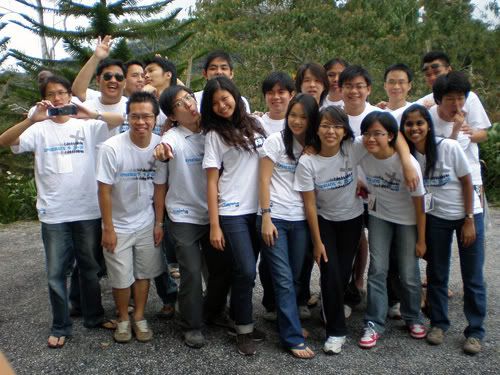 the final year peeps- take three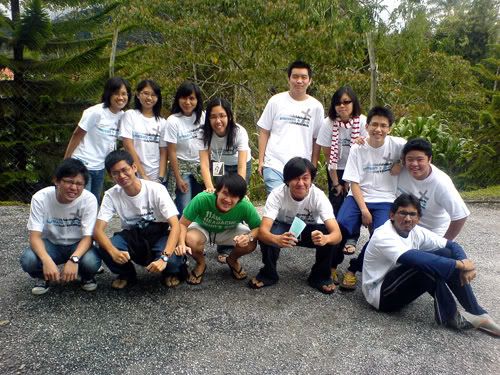 the people responsible to bring us the epic camp
After satisfying our vanity meter and other emotional-based needs and
fetishes
desires, we headed out for one final lunch on Cameron Highlands. For many, the choice was none other than the recommended by/with
Some Good Food®
, T-Cafe. Lovely workers with friendly bosses, awesome scones and cheese cakes. Crappy chicken-chop though.
everything's great except them chops
Also, around this time, anonymous-guy-J allowed anonymous-gurl to open his wallet thus revealing a passport-sized picture of the lulu's sister. The resemblance was shocking... too shocking.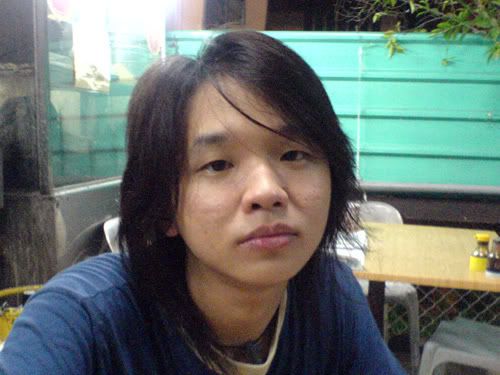 sylvester-lee (pronounced with seraiusly)
After lunch we headed down to the strawberry farm where all the gurls go nuts and were in awe of the pretty flowers and all the other stuffs that metro/sentimental/hopeless-romantic guys would like too.
Yea~
Far from interesting, if you asked me.
What happened next was truly, and I mean, truly EPIC.
We left for Melaka at around 5pm, est to destination, 10pm.
At around 7-8pm the bus stopped moving with what seemed to be stopped by gear-box issues. The people on board were patient and understanding. Alas, bladders were about to explode and people went down to pissed by the pillars of the highway. Aside from bladders, boredom got people to come down and mess around in the ditch.
etched, 'we were here'
It was soon pretty clear that we weren't going anywhere anytime soon, thus pastor called a fellow pastor from Ipoh to get another bus to bring us to the next highway stop/rest area for us to rest and grab some dinner. By then, it was already around 10pm. In the back of my mind, I was concern about my
MUET
exam which was at 7.30am.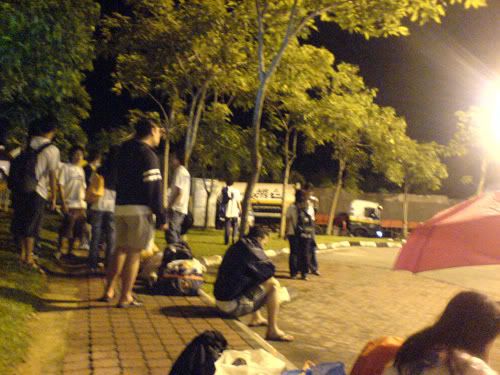 the awaiting
We waited and waited and waited till it was 2am. Asaph was fooled by the bus driver's promises that he was already nearby. Thus rather than waiting comfortably in the stop, we gather outside the parking lot and waited for nearly an hour. We then moved to the petrol station nearby where we waited for another 15 minutes.
Finally the bus arrived and we boarded the bus. Something smells like burnt rubber.
Retards were sitting at the far back end of the bus when the bus sped off for Melaka. But within less than 15 minutes, the engine, which is situated right at the back where a whole lot of us were sitting, suddenly puffed up toxic fumes of smoke that enveloped the whole bus. We were told to leave our stuffs and quickly rush down the bus. Someone managed to pack all his stuff including his fluffy strawberry plushies.
heh~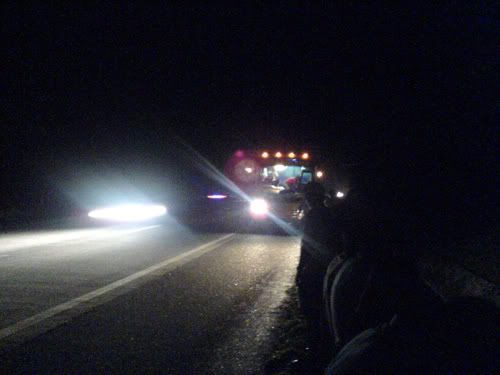 two busses from melaka down in perak... GG
So here we are once again, in the middle the highway with the clock ticking at 2.30am. Pitch black darkness surrounding us. While waiting we discussed the coincidental occurrences of the two busses from Melaka breaking down in Perak. We concluded that a non-human element must've caused these. Our only and prime suspect, the two hamsters belonging to Yi Ling both of which has suspicious names...
The people gave me their condolences and assurances as we all knew I couldn't make it in time for the 7.30am speaking exam. Nonetheless, I felt that God has a plan and purpose for all of this and I placed my faith in Him.
News arrived that a bus from Ipoh will take us back to Melaka and thus we await the arrival of the 3rd bus. It came at around 6am and soon we were on a smooth trip back to Melaka. Tired and worn out many of us slept like dead logs.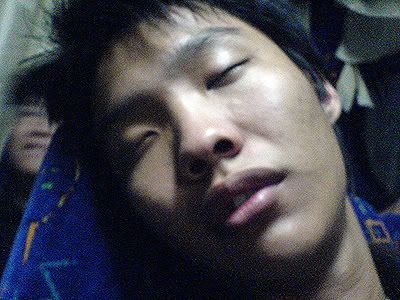 owh my sleeping child~
We reached Melaka at 10.30am and had a welcoming party on stand-by to greet us with
milo
. I knew time was of the essence and Julian was kind enough to send me all the way home to drop off my luggage and to take my MUET slip and all the way to the venue school, SMK Yok Bin.
The examiner listened to my story and pitied my poor soul and she slotted me with the last group, consisting of 3 females; two cute Form 6 gurls
(naish~)
and a malay teacher who can't speak English to save her skin. After confirming to be in the same group as me, the two cute gurls asked me to help them out... I naturally obliged
for a price, that they-
because I'm a nice guy.. really.
Anyway, I got MUET speaking exam done and Julian and I had a good meal at Wilson's Chicken Rice - my treat. Went home and immediately got myself a dose of black nectar..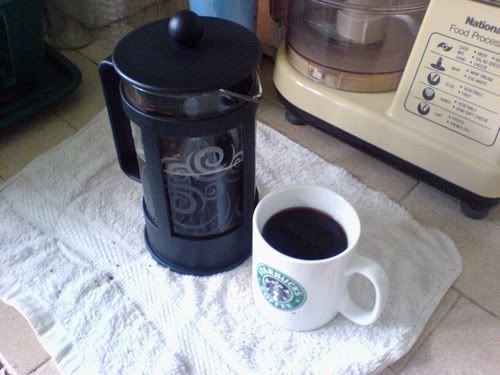 i mish youuuu
Later that evening, those still stranded in Melaka went out for
Some
(more)
Good Food®
aka Loi's Bak Kut Teh. The uncle recognized me and gave our table extra beef and
tau kee
. Veli naish!
Later we decided to watch
Tropic Thunder
. Since we had time to kill, we headed down to Cold Storage and was emotionally drain from all the excitement of seeing cool stuff and disappointment from not being able to afford it.
After the movie the remaining people went to grab some
Satay Celup
at Capitol Satay, a highly over-priced, over-rated, why-in-the-world-did-we-go-there?!!! place.
we're not drunk.. its the lights... sylvester-lee
(once again, pronounced with seraiusly)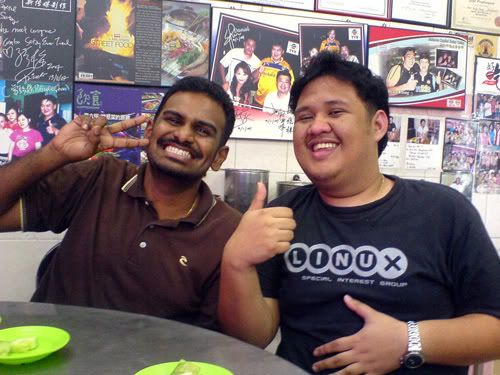 trying to follow the schema of the owner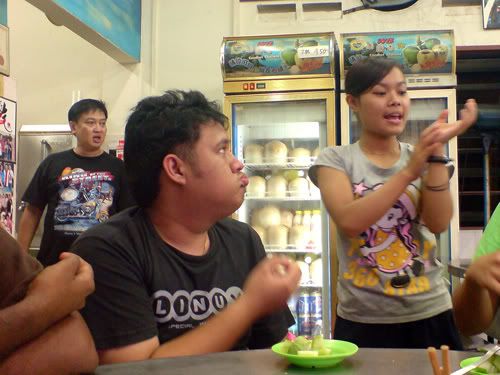 retard ftw~
Went home that night and had a mild fever again. Woke up the next day feeling shitty but awesome. Why?
Because the last few nights were EPIC!!
p.s. final year peep's 3rd sem bbq shall be more pic than the first