First and foremost;
HAPPY BIRTHDAY STEF!!
big sith lord with a pet wayne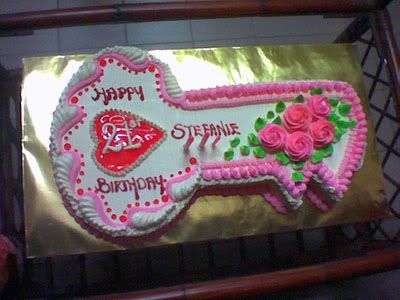 a big cake - really
It's a grand occasion you know, a person's 21 birthday. Especially when you're living in a place like Malaysia. I mean like, motorcycle license at 16? Driving license at 17? We're like what? 1 or 2 years slower than the rest of the world. But still, it's kinda like a blessing in disguise. With such law, we can take time to mature and learn, though slower, it's still affective.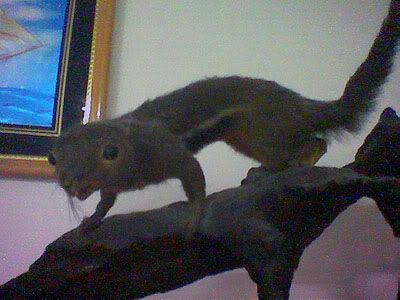 dead cutie at Un Sam's(TM) place
Anyway, so Stef's birthday went pretty well. Vijay, being such a nice guy (and boy-frie
*koff koff*
), messaging everyone a couple of days earlier (or was it a week earlier?), inviting people to this huge party at Un Sam's(TM) place. Strictly no booze though - good call.
Heh~
After an hour of waiting, the birthday gal finally came and to her shock and awe, more than 50 people came!!
W00t!
Food was plentiful but drinks weren't. Vijay asked for a favour so I drove all the way to Ayer Keroh's nearest 7/11 store to get some syrup, water and cool cubes (no, it's not a drug).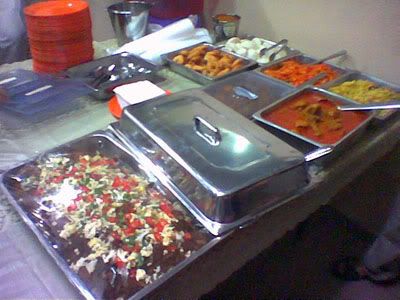 foood... foood.. curreeeey~
It was an impressive meal indeed. I had four rounds of nasi bryan-ni (yes, i said that for
fhuuun
), fried bee-hoon, curry, and curry, and curry, and sOmEbODy StOP Me!!
ahaks~
The curry was either sooooo goood or I'm just really really hungry, because I couldn't stop eating the curry. Curry with this, curry with that, curry with cake.. Nah, not the last one. All in all, it was a good celebration. Though Stef and I had our past misunderstandings and all, it's all in the past and it's a blessing to wish her Blessed Birthday.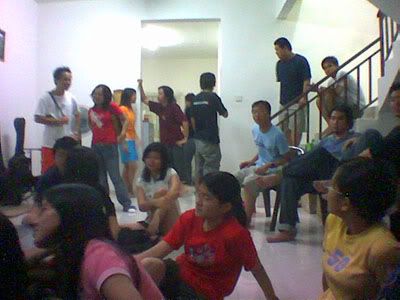 lionel flirting with.. *ahem*
Everyone was busy eating their food, watching Sleeping Beauty
*rolls eyes*
, and fellowshipping. I've always enjoyed this part about life, fellowshipping. It would've been a better experience but I was having this really, really bad headache since I woke up and it worsen by the moment.
*sigh~*
Still, it was nice place to be in, the CF is part of my life and part of my Christian family. Durians?
Hmmmm..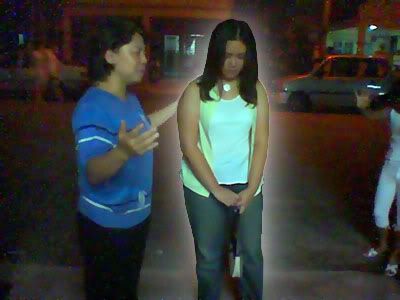 "this is My daughter whom I'm well pleased.."
I've always felt in every occasion that prayer was the MAIN event.
Yeap~
Those short little words, uttered out to a Being that lives beyond the constraints of our wildest imagination and yet real to us in every single way. Prayer. When Pastor Joanne prayed for Steffy (steffy sounds cute), in my heart and mind, such prayer is a really a turning point in ones life. 21st birthday? Graduating soon? Work?
*ahem*
Marriage? Above all, serving God? Yea, it's important alright. To me, a prayer for a person's 21st birthday is not a prayer for independence but a prayer of dependence to God.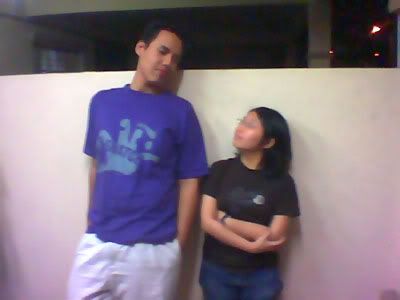 the difference must be clear
Birthdays are also a symbol of change, a symbol of how much we're grown in the time that has past. Looks may differ, height may increase, beauty is shown, and our relationship with God - deeper. When we look at our old-self, we must ask ourselves what's the difference now and then? There must be a difference. The difference must be clear and evident. Change is important to a Christian's life. "Therefore if anyone is in Christ, he is a new creation". Stef, may your 21st birthday mark that change in your life. That's my prayer for you. Blessed birthday sis.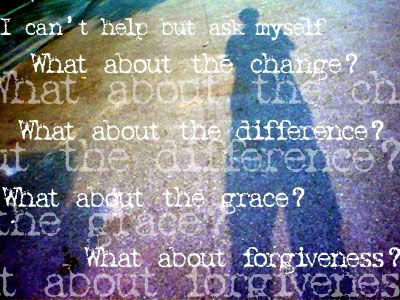 steven curtis chapman
the change

Well I got myself a T-shirt that says what I believe
I got letters on my bracelet to serve as my ID
I got the necklace and the key chain
And almost everything a good Christian needs, yeah
I got the little Bible magnets on my refrigerator door
And a welcome mat to bless you before you walk across my floor
I got a Jesus bumper sticker
And the outline of a fish stuck on my car
And even though this stuff's all well and good, yeah
I cannot help but ask myself

What about the change
What about the difference
What about the grace
What about forgiveness
What about a life that's showing
I'm undergoing the change, yeah
I'm undergoing the change

Well I've got this way of thinking that comes so naturally
Where I believe the whole world is revolving around me
And I got this way of living that I have to die to every single day
Cause if God's Spirit lives inside of me, yeah
I'm gonna live life differently

I'm gonna have the change
I'm gonna have the difference
I'm gonna have the grace
I'm gonna have forgiveness
I'm gonna live a life that's showing
I'm undergoing the change


Therefore if anyone is in Christ
He is a new creation

What about the change
What about the difference
What about the grace
What about forgiveness
I wanna live a life that's showing
I'm undergoing the change