If you haven't heard of these guys then dude, open your ears and hear the screaming chorus of heavenly tones! PG165 rockin' in da' house!! Introducing..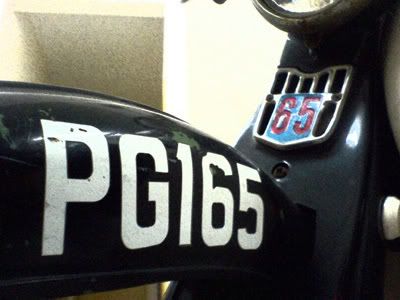 PG165
A group of uni-mates formed a band in 2004 to compete in MMU's Battle Of The Bands. They were 1st runner-up and were awarded Best Vocalist, Best Drummer, and Best Original Song. Above all, they sang about the BIG J.C. and that, my dear friends, is cool. Check out their
blogspot
,
myspace
and their upcoming
website
(launching parallel with their EP).

rocking da house
Last night PG165 was a guest band for
CCC
's Saturday Night Special: Power Night. A special service targeted at youths around Melaka and beyond. Yes, beyond. Yo cyber-peeps who came down! Anyway, PG165 is;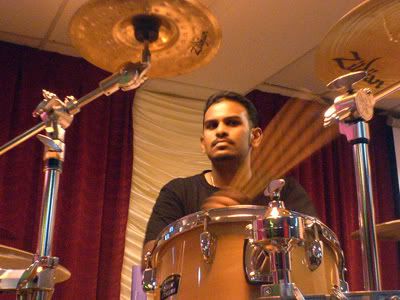 corner-stone of every band: VJ on drums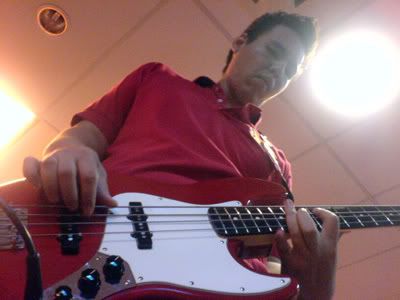 tempo-keeper: ZX on bass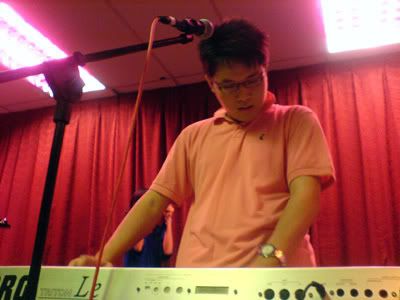 master-groovist: korean Deric on keys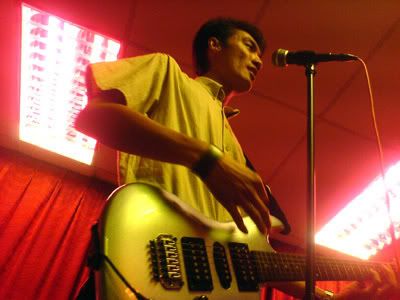 funk-provider: already taken Justin on axe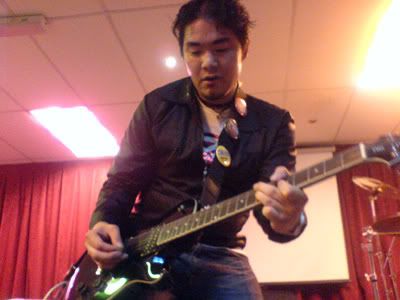 solo-shredder: Jason on lead and vocals
The night started with some good ol' ice breaking session, complementary of Wayne and myself. Squirrels, Trees and Earth quake ALWAYS does the trick. Then PG165 took the stage and blasted-off with
Salvation Is Here
and Take It All. Short games followed.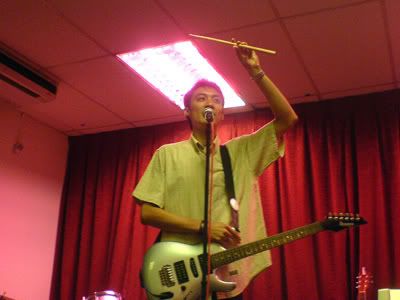 justin and his volume-o stick-meter
Once the crowd is past warmed-up near teh-hot stage, the band kicked off with their own songs some which are available on their
myspace
. Then Justin came up again to give some love to the crowd and advised us all to not be emo.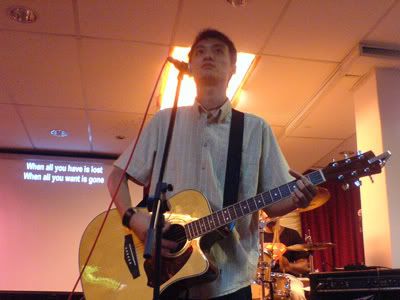 all you need is love
After a time of sharing and ministering, they ended the whole event with another good dose of rocking praise songs. All in all, it was a great event. How do I know, you ask? Here's how,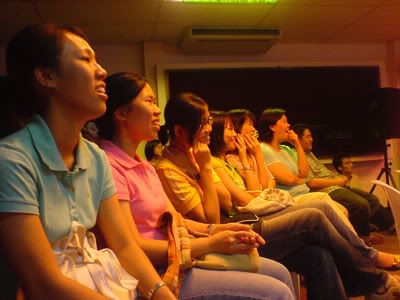 the girls dig it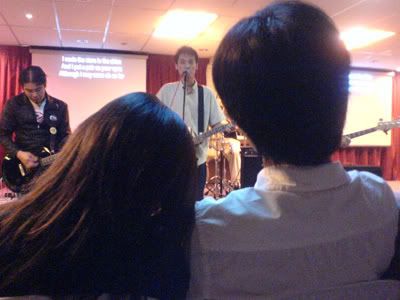 the (scandalous) couples dig it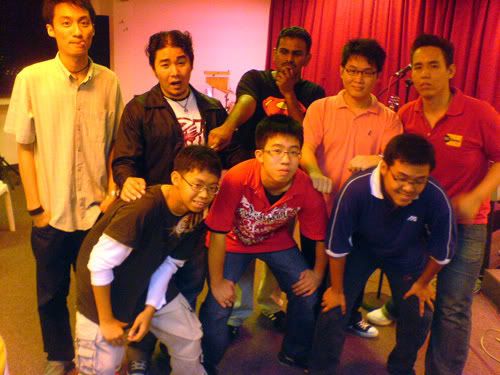 young fans dig it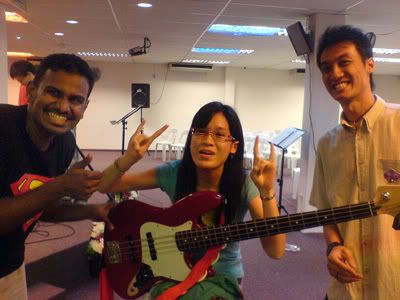 zx digs it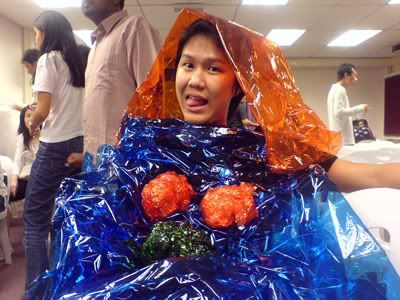 cyberians dig it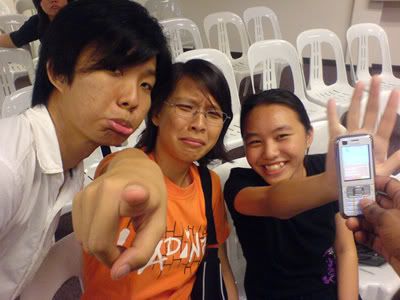 and they wanted more
So yea, it was fun. PG165 ftw!!
Nitez and outz!