It all started when I noticed I had a
God Shaped Hole
in my tiny little heart. In truth, I was only searching for
Life, Love and Other Mysteries
. Sure it's a shock. I guess I'll just have to
Keep The Candle Burning
. But I need not worry. After all,
His Eye Is On The Sparrow
and He's always watching over me. Cool huh? Hehe~ But in all seriousness, He is my
Only Hope
to seeing the clear
Blue Skies
. But oh
Quando Quando
will the day come where
Love Will Find A Way
? For
God Bless The Broken Road
I walk upon that led me to you.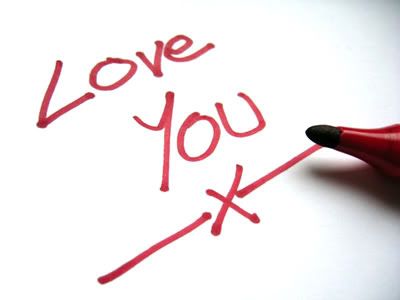 Yes, for we are friends and
Friends Are Friends Forever
and we stand in the midst of the multitude like a
Candle In The Wind
waiting for
One Sweet Day
where
Helena
will be accepted.
I'll Try
, for
Better Than I
, I
Wish For You
a hot
Fever
that would set your soul on fire. So, together
We Are One
. I'm not trying to joke cause
This Is Your Life
and all I'm asking is that you will
Look Through My Eyes
and see that I do care. Is
Something There
? Something
At The Beginning
of
A Moment Like This
? I dunno.. I'm so lost. I need to know
Where Are You Now
? Please stop this torture and
Let Me Let Go
to come to you. To come to place where
It's All Coming Back To Me Now
. Oh, how long to go
To Where You Are
. To the place and time
When She Loved Me
. Yes.. lets go back to then.