Christmas and all it's festivities are coming to an end. The short-lived enjoyment that were reflected in the eyes of the MMU'ians are like an awakening from a love sweet dream into a terrible nightmare of reality. Nonetheless, we had some good fun.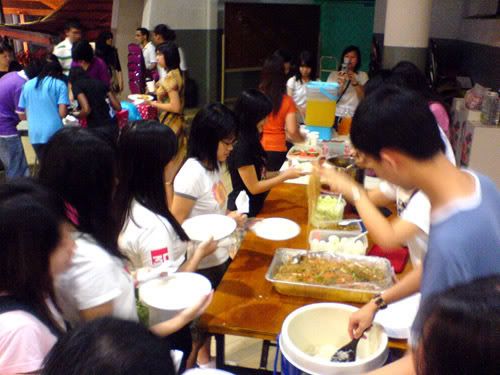 MMU Christian Society's Christmas partay~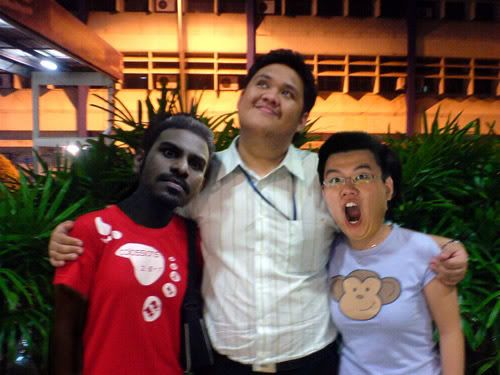 Bette et la Belle
Church had Elvis singing them into Christmas morning while the Teo family had turkey for us. It was
naish~
Licking, singing and fishing were great fun.
Stynie~~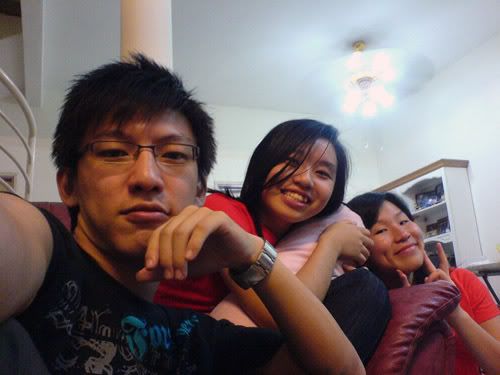 into the teo's house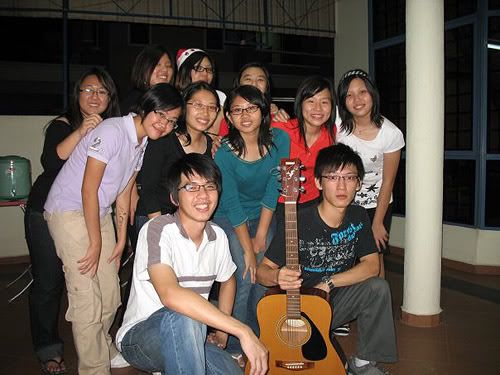 picture courtesy of aiaibook
My Christmas night was spent eating some delish' BBQ chicken wing, lamb, pork, potato, epic cheese spaghetti, rat's tail noodles, lots of beers,
a bottle of black label and half a bottle of swing
. Can't wait for FYB (Final Year BBQ) comes along and another chance to get Wayne to do his final year thingy~
heh~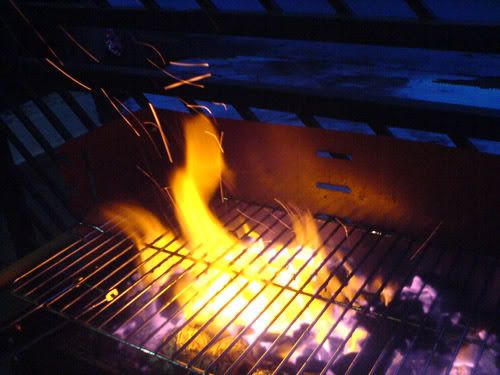 fan the flame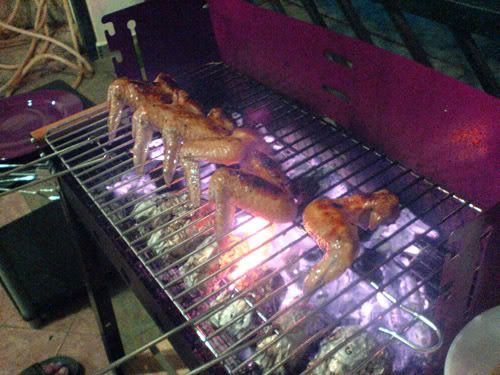 my epic bbq wings that blew myself away
Saw this thing in church today under the Tiun's bag. Thought it was funny for it to be there in church.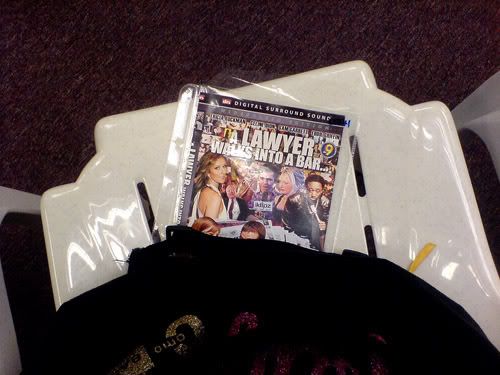 Last night's dinner, feeling the reel from the BBQ, I thought to myself,
"Might as well do another family BBQ"
, and thus, it came to pass.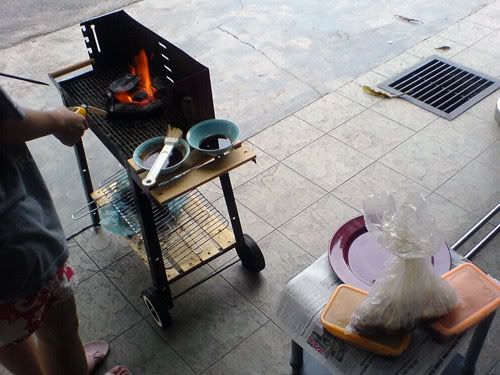 yes, using the mini-batt fan saves trees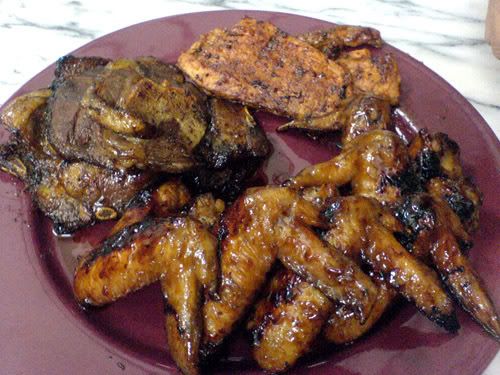 this was sunday's dinner - drool nau~
Well. Assignment due dates and exams, here we go.
To all final year peeps reading this, save up RM 15-20 and we'll do one last epic BBQ kay? This is for ya, lulus~
hehe~
Nite peeps~