Two papers down, two to go. Next up, OOP on a beautiful Saturday morning and the last on Thursday, also morning. It's a wonder how they placed all my papers in the morning. Hmmm.. A spy must've infiltrated our ranks and told them our greatest weakness - morning sickness. Dammit!
*slams fist on innocent table*
Should've known they would employ such sly tactics. It's a war zone out here.
soaring on the wings of selfish pride, i flew too high
Since all MMU students are fighting for their finals, majority of them bring the wrong weapons - no kidding about the weapon part. As for MMUCF'ers, our main support would be God I guess. It is He who holds the fort for us in our darkest of hour. Still, what weapons do we bring into those freezing cold halls? Books? Extra notes? That would be the most logical thing to bring. But I guess after all those finals and exams, when we're out there in the wild world, those books and extra notes would be of little help to us. The answer? The Sword Of The Spirit. Nite peeps~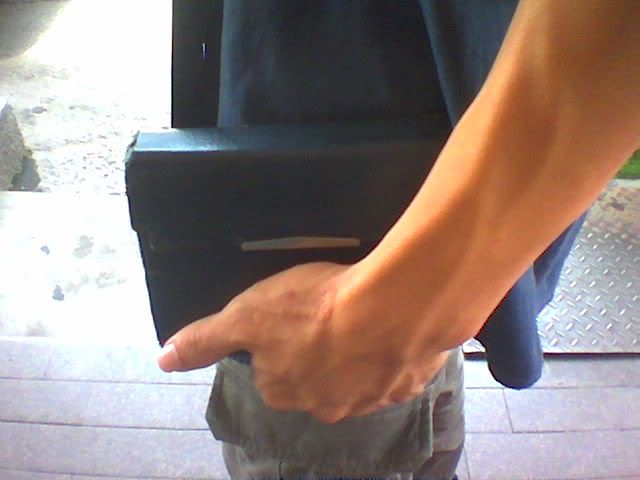 may it never leave your heart