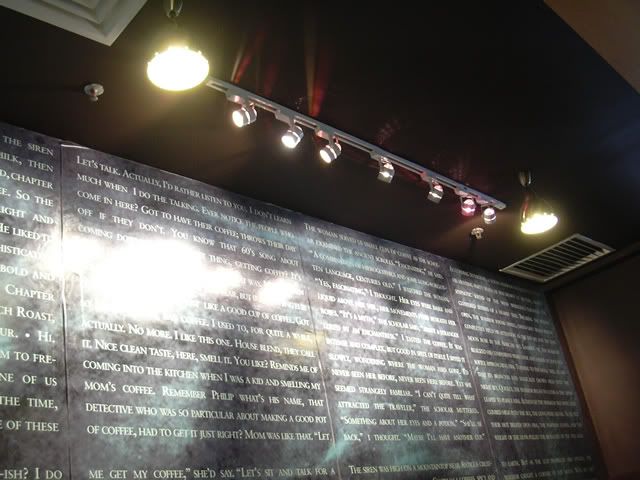 go go bucks
After working for Starbucks® for over a month now, I'm beginning to see things differently then before I started working here. No~ It isn't because I juz got my salary, which ain't alot. Through the whole months I had some
really
tough time coping with work and studies but I came through somehow. Had a new supervisor who's a clean-freak - and he's a guy!! Had a so-so barbeque at Klebang Beach. KL partners leaving back - to KL. SP resigning to further her studies. And me having my one month holiday from 17 March till 16 April granted!!
Whoohooo~!!
I got my Frappucinno
TM
blending sharpened as well as my Larmazocco
TM
skills heightened. Brewing coffee will never be the same again to me. Now, if only I had my own high-powered blender I too can make my own ice blended drinks and sell them for a much lowered price than Starbucks.
Hahahah~
Joking~ I still want my job after all. Met lots of cool partners with unique personalities. Got to meet many different customers and the best part is to watch them smile as they take their drink.
I like to talk, though mostly crap but still I can make a good conversation at times. Working here gives me lots of opportunity to talk to the customers, from taking their orders, serving their drinks or even while cleaning the tables. A simple, "So how's the drink?" suffices to start a conversation.
Now I bet you guys are thinking, why am I promoting Starbucks again?! Well, I dunno~ I took a rather nice picture of Starbucks' sofa area and wanted to post it. But I dunno what to type so I guess this crap will do.