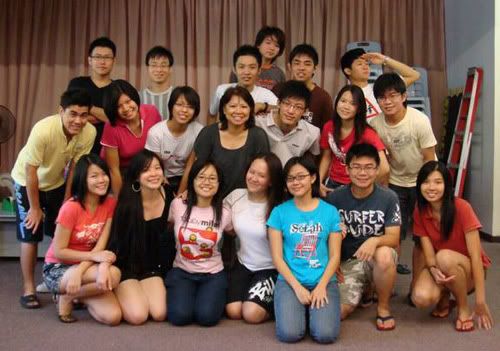 Final Year Mission Team For The Win
Praise The Lord To God Be The Glory
I, therefore, the prisoner of the Lord, beseech you to walk worthy of the calling with which you were called, with all lowliness and gentleness, with longsuffering, bearing with one another in love, endeavoring to keep the unity of the Spirit in the bond of peace. There is one body and one Spirit, just as you were called in one hope of your calling; one Lord, one faith, one baptism; one God and Father of all, who is above all, and through all, and in you all.
~ Ephesians 4:1-6
First off, I would like to gladly announce that we're all back safely in one piece. Nobody was lost, stolen or misplaced. Parents can sleep easy knowing that their little missionaries went to serve and to bless but returned being blessed so much more. This will be the first of a few posts seeing as too how I have an abundance of pictures to post and its near impossible (or I'm just too busy) to put it all up in one go. So lets just take one step at a time kay?
Here goes nuh-ain.
training hard
The one week of training was rather fruitful. We pooled our resources and ideas to come up with a whole bunch of things that we could do. Schedules were constantly being updated and we took the time to fellowship with each other. Lulu's got me
saman'ed
for overloading.
hehe~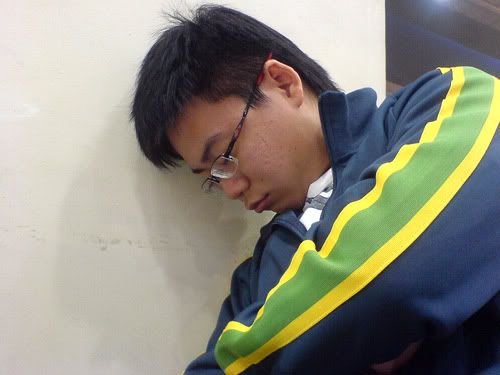 nothing like a picture of louis sleeping in my every post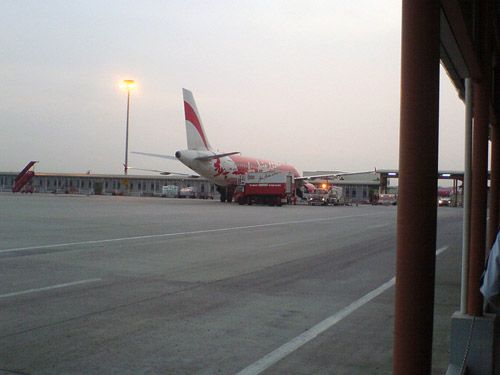 now every (malaysian) can fly!
D-Day arrived and we headed off to the airport from Melaka at 12am midnight. Met up with the rest at 5am and checked ourselves in. We spent most of the waiting time in between with power naps of sorts. Flight was off at 7am++ and we reached Clark Airport, Philippines at 11am++. Nobody was quarantined. Our hosts were there waiting for us with vans ready to leave. Meet our two lovely hosts;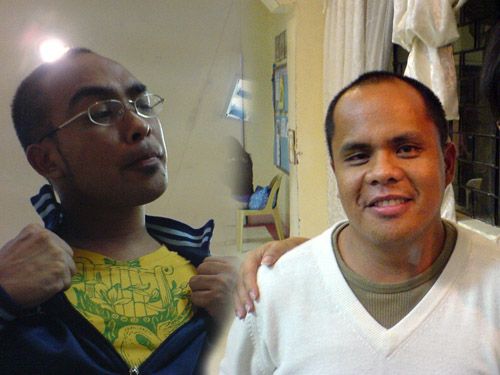 Ralph and Pastor Joel
Here's the plan. The first day of touch down (June 9th) were to head to San Fernando, La Union and check in at our place of staying, Cesmin Beach
Resort
Cottages. Then the following will be two days (June 10th & 11th) of rest and preparation before starting our work.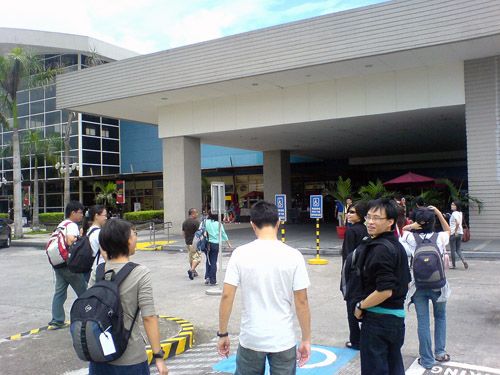 SM Mall (yes.. that's what it is actually called)
The journey from Clark to Cesmin will take approx 4 to 5 hours so Pastor Joel decided it was best for us to drop by Philippine's SM Mall for lunch first. It was there too that he introduced to us Iglesia Ni Cristo, a church which believes that Jesus was but a mere man whom we should follow, not worship, like Buddha. This was one amongst many off-biblical and heretical teachings we encountered throughout our journey here in the Philippines.
rather popular and stunning, no?
After a nice simple lunch, we headed to Cesmin Beach
Resort
Cottages at Bauang. Wayne and I sat in the luggage truck with Pastor Joel and Ralph while the rest were travelling comfortably in their nice big van. Along the way we stopped by the market to grab some food for dinner.
Welcome to La Union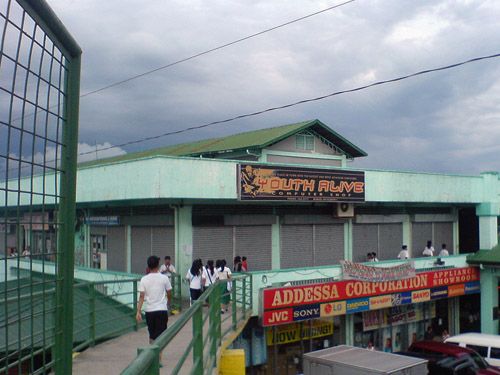 Youth Alive yo!
On the first night itself Ps Joel, Joy (Ps Joel's sister) and Ralph felt it important to introduce us to the infamous
Balut
. What's balut? Rather than explain it, I'd rather you take the trouble to click on that wiki link and brace yourself for some testosterone filled 2-step action.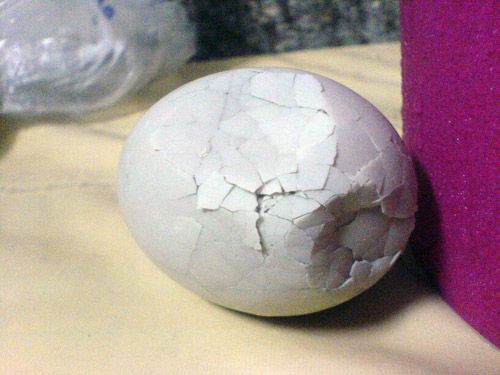 Step 1. Crack shell
Honestly, despite being able to see the duck embryo covered in veins with its own yoke sack dangling underneath it, it tasted rather nice. We have come to a census and decree it to taste like essence of chicken. To those who ate it, you have just received Epic Status. Go make a badge and wear it proudly.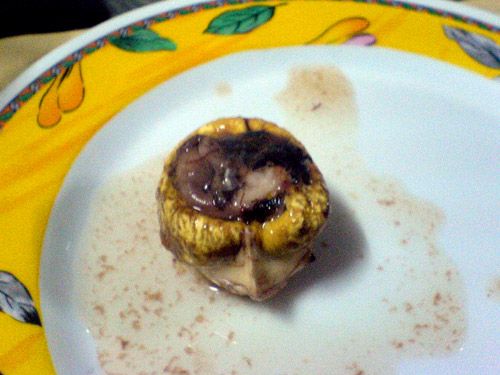 Step 2. Remove shell and consumeeeee!!
Well.. that's all for Day 1. I'm in need of rest as tomorrow I'll be starting my Industrial Training at Infineon Tech so, good nite peeps!
Outz~
p.s. what happened in abatan stays in abatan... or will it?