Wait, was there ever a part one? I'm sorry, I'm just stoned from sleeping awake all night long.
Also, since I've watched finish Fate/Stay Night: Unlimited Blade Works (it was ok ok), I figured I'd introduce the anonymous world out there to my work place and work space.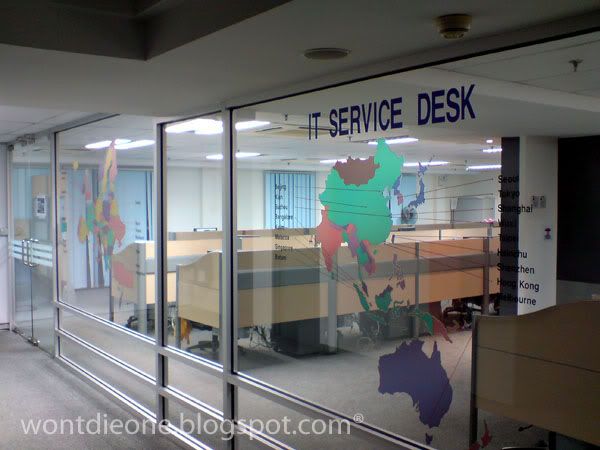 welcome to teh Service Desk
I'm a systems engineer in the Service Desk section of End-user Services under Operational Support of IT in Infineon.
Hence, IFMY IT OS ES SD.
We are a global support team taking in calls and cases from Asia Pacific, Europe and North America.
Itz serius bisnezz~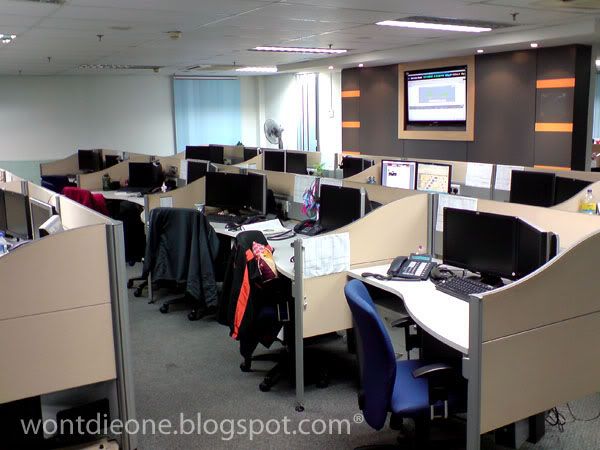 werk space
Each agent has their own PC running on Windows 7 OS with 3GB (soon to be 4GB) of RAM. Oh, and not to mention the two monitors for our viewing pleasure. After all, more monitors = better efficiency.
Heh~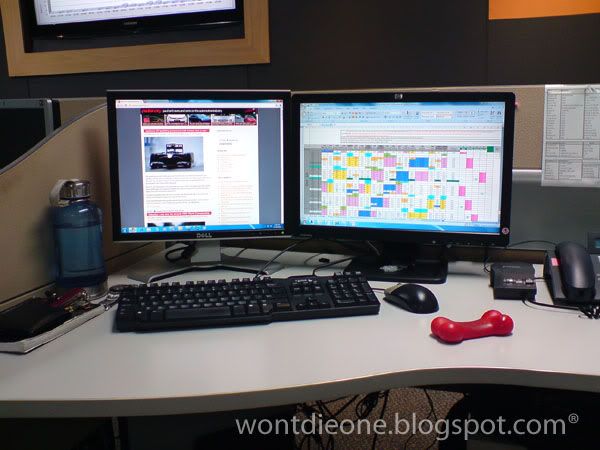 mah desk with a red boner
Styne gave me that bone. I don't chew on it though.
I kinda like my desk; it's clean and comfy and everything is where it's supposed to be. Also, my desk is where all the magic happens. Yes, magic happens on our desks. When I'm bored, I'll eat my colleagues' extra
kuih raya
and imagine wondrous adventures with gummy bears.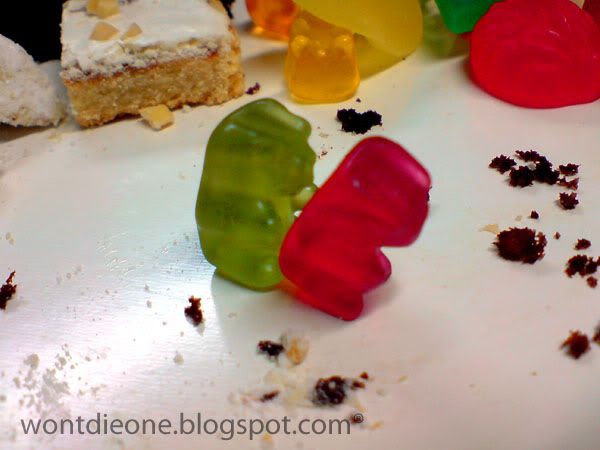 gummy bears wrestling
So yea.
That's my new working place.
Hi Wayne.