For more than two long weeks, cyberspace had seen and enjoyed a momentary peace. Conspiring alongside a faulty a modem and the timely service disruption thanks to
Suxmyx®
it had succeeded in temporarily halting the inevitable; the long over-due post of wontdieone.blogspot.
Now, I present thee;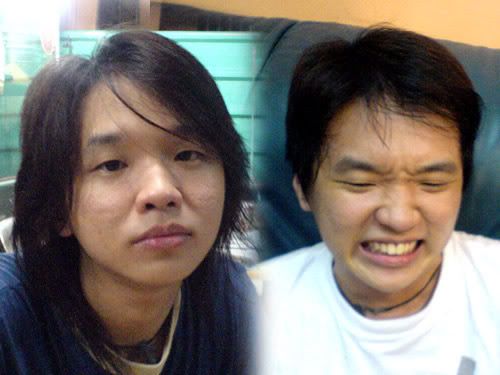 Sylvester Lee
On the 29 October, fellow brethren and life-companion, Stynie and I headed up to Klang in search of adventure and of course,
Some Good Food®
. Thankfully, our hosts Vain and Moonwalker, experts in the field of SSB (Sumptuous Selected Banquets), were kind enough to show us around.
It's like Klang all over again..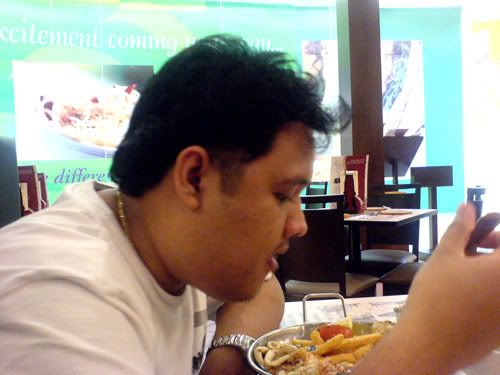 plastic bag swinger, Stynie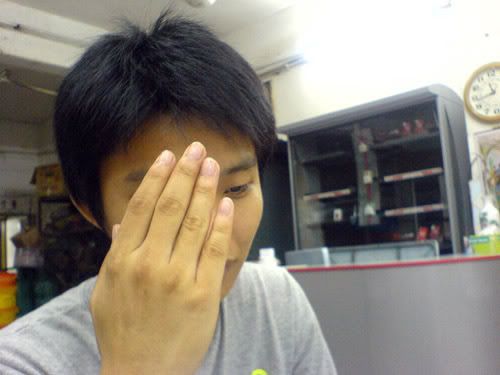 Vainlicious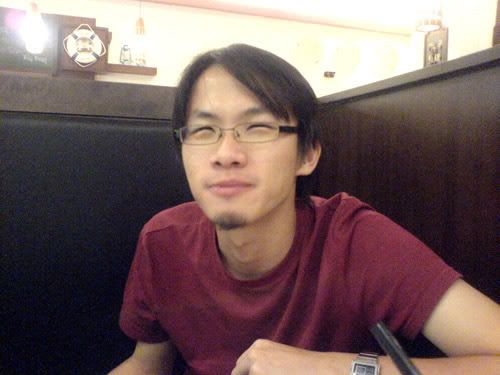 Anakin Moonwalker *cue music*
We departed at such a time that our arrival would bring about great timing and win for lunch. Our first stop was Wayne's favourite
char siew fan
stall,
Port Klang Hainan Curry Rice
.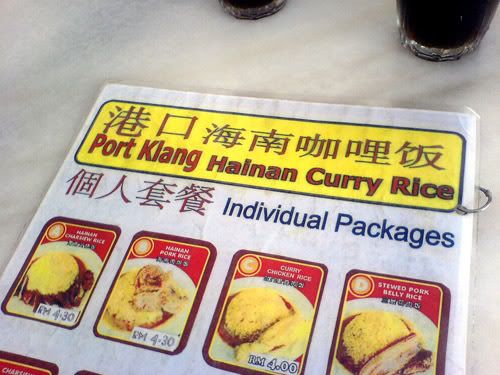 Wayne vouches with his family honour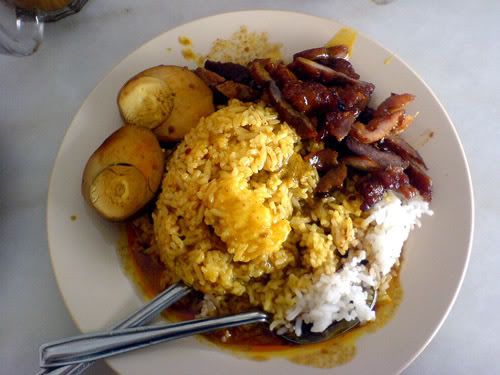 curry cooked with egg yoke
The taste was definitely slightly different from the regular
char siew
but being an expert in that field, I have to humbly say;
"Meh~ Melaka's Char Siew Fan pwntzftw kthxbai~"
After picking off pork fibers stuck between my teeth, we headed back to Wayne's crib and loitered in front of the t.v. till dinner time.
pffft~
Men~
While traveling to Aeon Jusco, Justyn craved once more for Manhattan Fish Market and he got exactly what he wanted;
Some Good Food®
.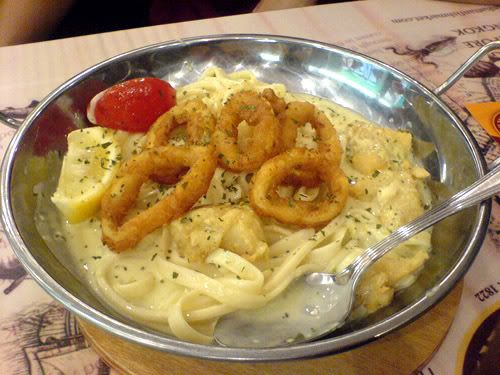 flame on!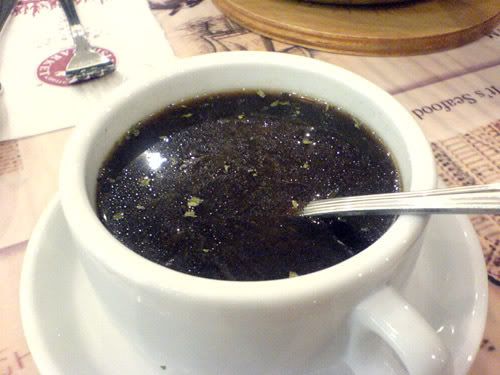 the extremely salty french onion soup
We walked around after dinner but soon our hunger-pangs kept knocking on the door of our
Some Good Food® Inhibitor
. As valiantly as we fought... we lost. Ergo supper was in order.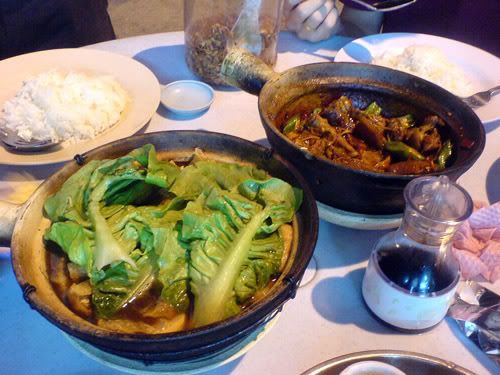 wet and dry Klang Bak Kut Teh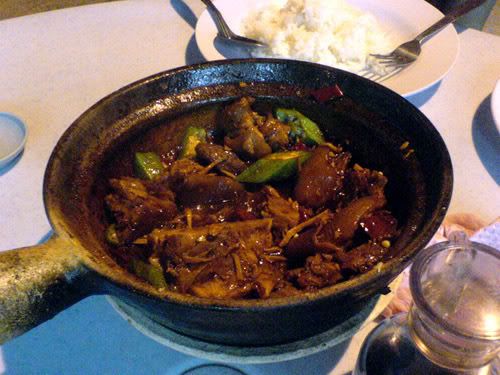 kong pau styled bak kut teh
Sleeping on a full stomach rocks.
Next morning, I got to meet up with an old dear friend of mine who was featured several times on this
blog
for lunch. Our destination,
Chilli's
and boy do they have
Some Awesome Lamb Chops®*
.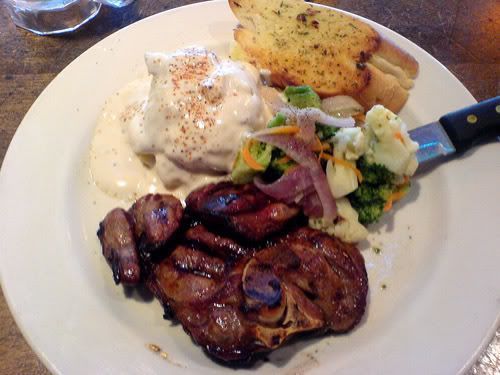 * Some Awesome Lamb Chop® is a registered under Some Awesome Good Food®
Later that evening we went to Port Klang for some blind
ikan bakar
makan'ing and I had forgotten to take pics.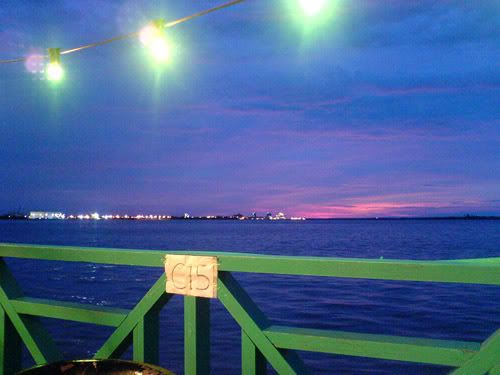 And that's the end of that.
Neway~
We came home and had
Some Good Rest®
. The next day, we ended our
le tour de fisting feasting
at Aeon Jusco's BBQ Plaza. Think of it as Carry On/Seoul Garden style of eating minus the all-you-can-eat, plus the literal pork fat to oil the copper cooking'ish thingy.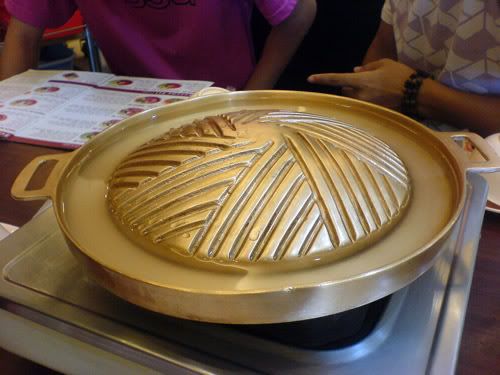 you can quote me on the 'copper cooking'ish thingy' thingy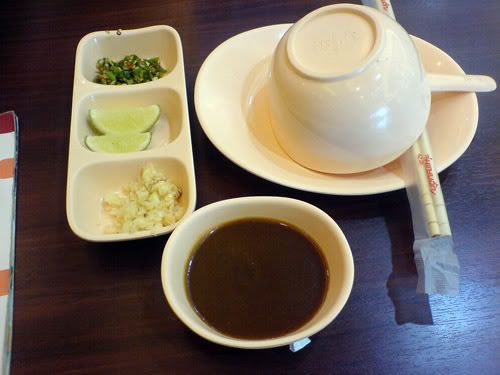 mix all in for the epic win (ftew!)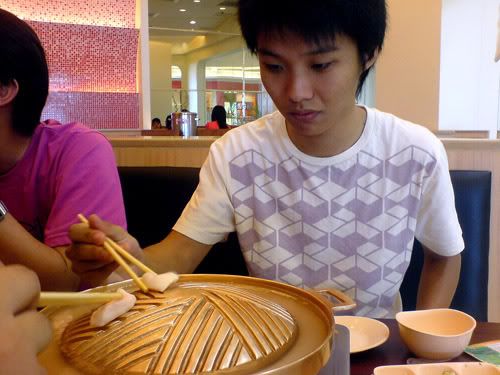 masterfully caresses the 'copper cooking'ish thingy' with real pork fat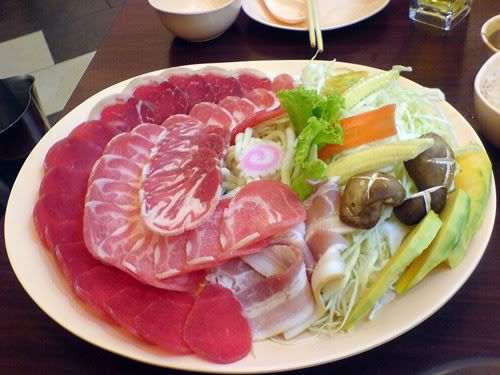 behold the lamb, beef, bacons of my heart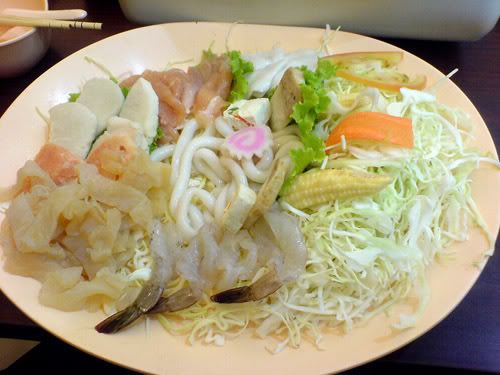 behold the... meh~
Well... that's it for Klang I guess. As I've said, it was long over-due and next up was the another Christmas thingy: The Given Gift (aCt:TGG)'s Intensive Week practice and busy I was. So much for reality eh?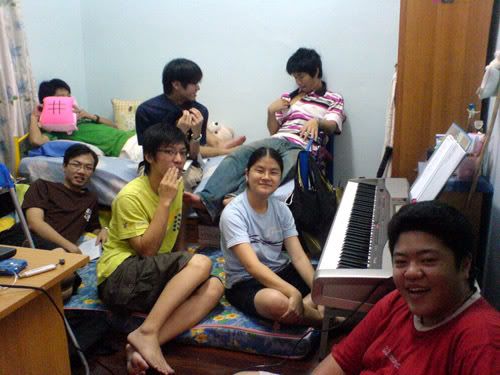 the many men of jou chean
Give God ur best guys and lets make this baby work!
Check out
actschedules.blogspot.com
for updates on practice thingies.
Remember, TGBTG!
Nites, out~