Leave two guys to make dinner for themselves and the result would normally have something that goes along
'unhealthy'
and
'helluvah tasty'
whose origin normally comes from some dark corner of the freezer or fridge. I can vouch for that.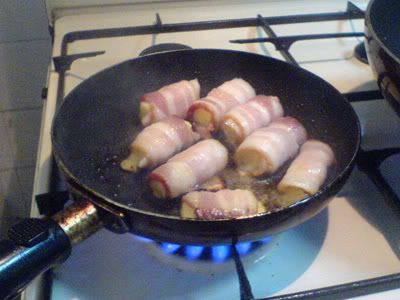 burn the bacon baby!! BURN THE BACCONNN!!!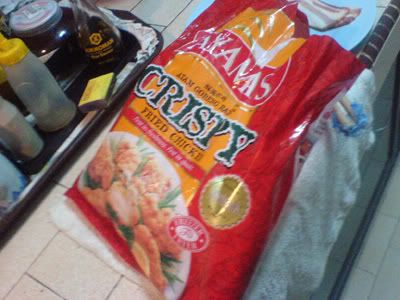 was in freezer for a few months... i think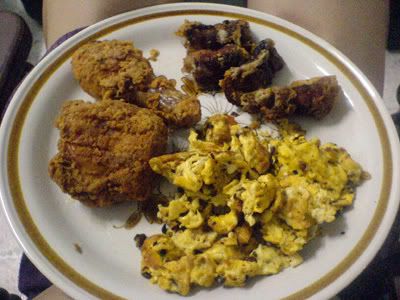 might not look like much.. but it's good
On other news; the prestigious title for
Best Char Siew Fan
that was previously held by Ho-G who serve
Some Good Food®
was toppled by the 1st runner up, the
Melaka Baru Char Siew Fan Peeps
after Ho-G made me pay RM23, yes, twenty-three precious bucks for Char Siew, Sau Row, 6 Water-dogs and Mei Chai for two people, which blew my mind away and effectively dethroned them from
Best Char Siew Fan
, so congrats,
Melaka Baru Char Siew Fan Peeps!!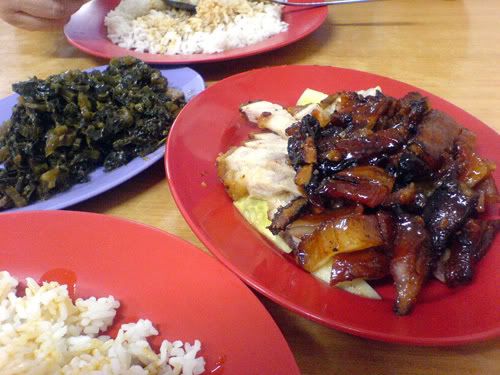 its still like soooOOOoooOOoo good~
On more recent news, MMUcf-born band, PG165 launched their official website and their first EP, on the 5th July 2008. Their CDs are selling like hotcakes for RM12
OMG OMG OMG I GOT THEIR AUTOGRAPGHS!!
so grab them before they're out of stock. For more info, visit
www.pg165.com
.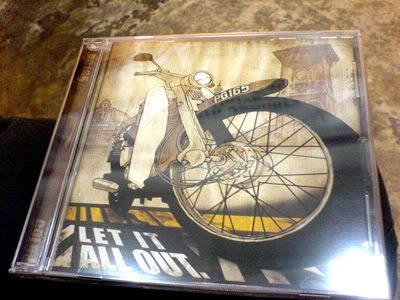 PG165 - Let It All Out
It's so good, that unbelievably metro people like Lulus, and Vain bought them too!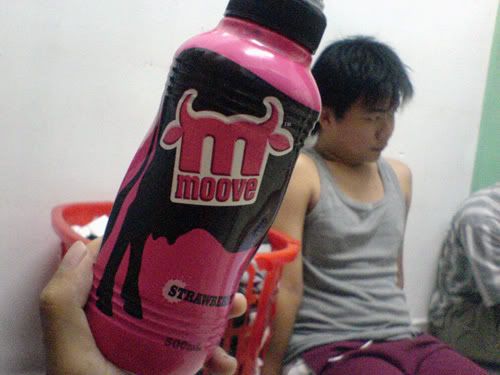 moove - certified
Nite peeps~