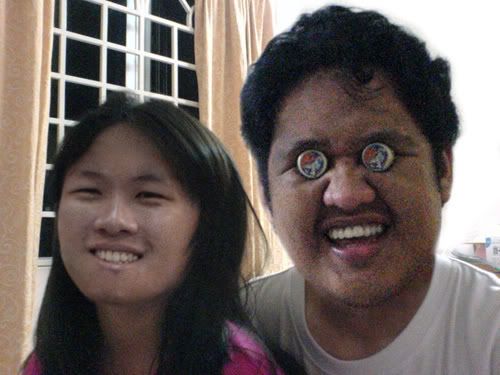 "they're vicious and tormented inside"
~david crowder on squirrels
This is for you Wayne, in case you missed Justyne's status pic. I shall leave this up for one day only and will take it down so as to ease your tormented soul in the hands of the evil squirrels. So be at ease for this cup of suffering shall soon leave you... . . . or will it?
*jenG! jeNG! JENG!!*


the evil squirrel


david crowder and the guitar hero
And finally. While doing the script for the upcoming aCt2, I surfed youtube to kill some time and
Chillax®
(chill and relax) and I stumbled upon the
GMA Dove Awards'
tribute to Steven Curtis Chapman for making history and a personal milestone upon receiving his 50th Dove Award.


the tribute song were sung by
David Crowder, Third Day, Casting Crowns, and Jeremy Camp
Within the following month his daughter, Maria Sue Chapman was killed in a tragic accident. May God continue to be his strength even now.
Nites peeps~