It was a quiet thing a few months ago when people were whispering around the not-so-known-to-MMUcf'ers unenthusiastically about a lil thingy called Passion aka The 268generation. I knew them even before Phases magazine were still being published in black and white covers. Personally, I find their songs from their way back old album Passion: One Day Live to be simple and honest. Then, news came that they were coming here, to KL but as said above, most CF'ers new nuts about them and I was all hyped up and alone. QQ~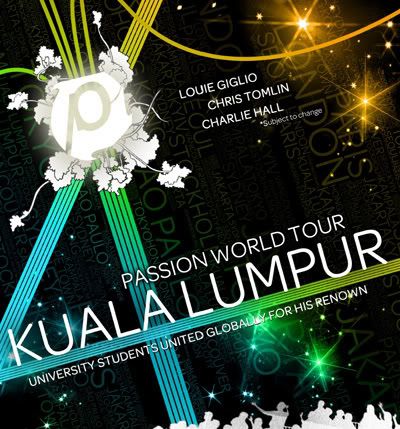 yes Lord, walking in the ways of Your laws,
we wait for You;
Your name and renown
are the desires of our hearts
~Isaiah 26:8~
As the day of the event drew near, we booked our tickets before hand and messily planned our trip. We even managed to sit through 2 day's session of
apologetics
by 2 great speakers whom are not unfamiliar to us from
Ravi Zacharias International Ministries
. I digg apologetics. On Saturday, after the morning session and some good
'brave rice'
, 10 of us headed up to Klang and threw our bags into Vain and J-Ash's houses; all stoned and tired.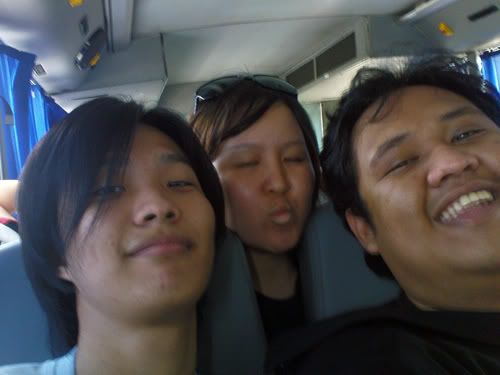 laine looks freakeh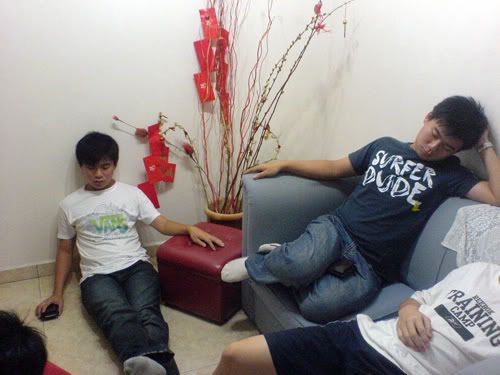 twins bazel! twins!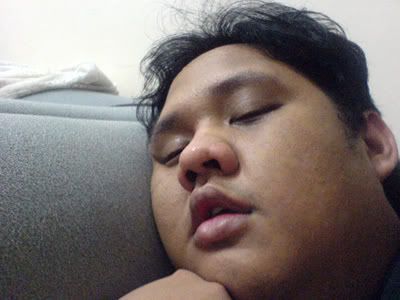 awww.. *rubs nose gently*
That night, along with Joash and Jeremy, we headed to the biggest Jusco in South East Asia as previously mentioned in
early January
, for the 2nd time and ate at Manhattan Fish Market for the 2nd time too. A full, bloated belly later, we headed back to Vain's crib and was joined by good ol' long time friend from MMU Cyber, Aaron. For some unexplainable reason in this PG friendly blog, we all started doing complex math calculations in our brains and random weird poses of
Superman
,
Batman
,
Spiderman
and
Wonderwoman
.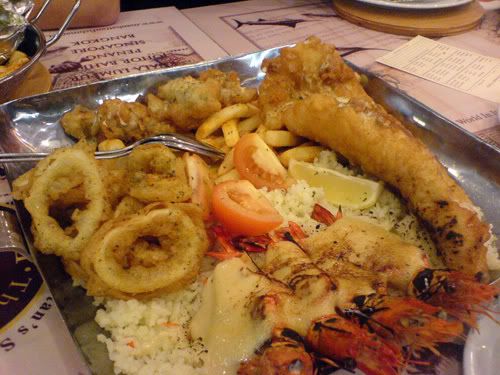 its hugeeeee (with flaming prawns)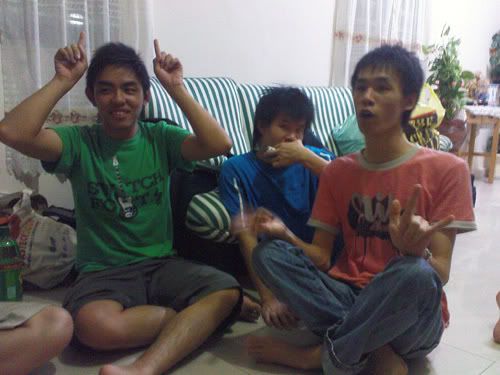 juju as batman and aaron as spidahman
lust'ious as wonderwoman
On Sunday morning, the bunch of us payed J-ash's church a visit. Met his parents and his brother too. They all look alike.. way too alike. Went to Sunway Pyramid after church to pick up my entrance band for the night's conference. Then we were busy looking for a place to sooth our unending hunger for
Some Good Food®
. Big names came up like TGIF and Wendys but then, a soft voice whispered to us from a distance.. it's name, was Carl's Junior. Hell yeah!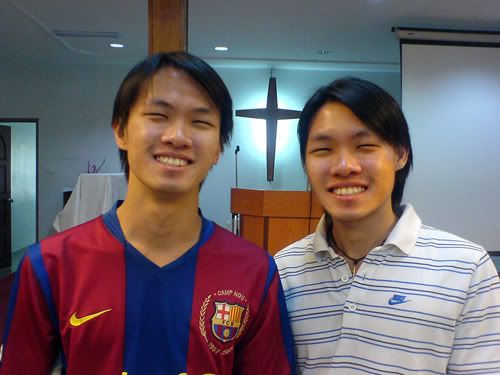 joash and his bro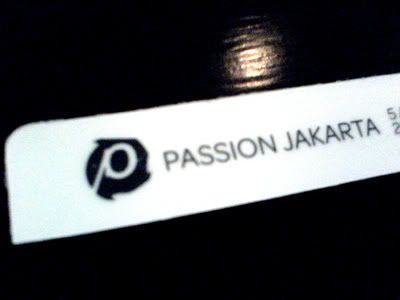 wait.. what?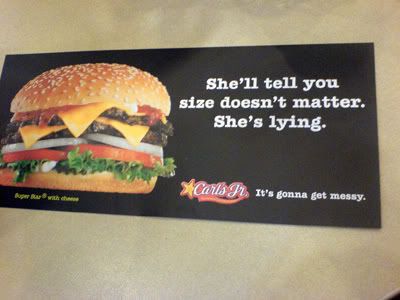 i know, i proved it to her.. heh~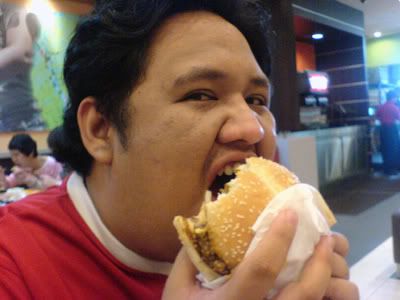 nom nom nom nom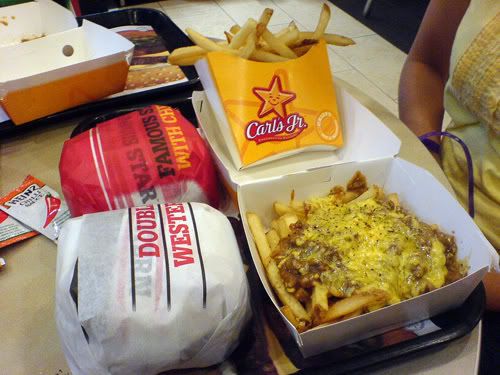 chilly cheese fries ftw!!
At 3.30pm we arrive outside the entrance to the convention center and there was already this big crowd of people waiting. Then at 4.45pm they allowed us to go up the escalator to the entrance of the hall. A small group of us were near the front of the middle entrance which would lead straight to the best seats of the hall.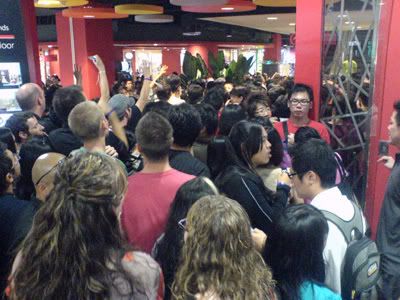 3.30pm - waiting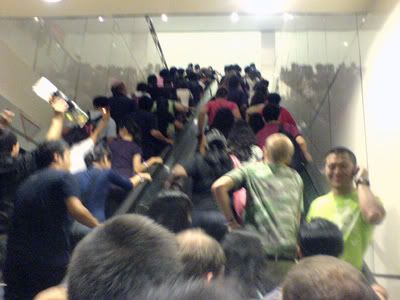 4.45pm - still waiting
By 6.15pm the opened the doors and a strong 5000+- people rushed in. Esther-dear and her friends, Ai Ai and her brothers, Becca and myself managed to almost completely secure an entire row tat was 4 to 5 rows from the front of the main stage for the few lucky CF'ers. I sat the far side.. next to two sweet girls from FGA KL a church that's familiar to me.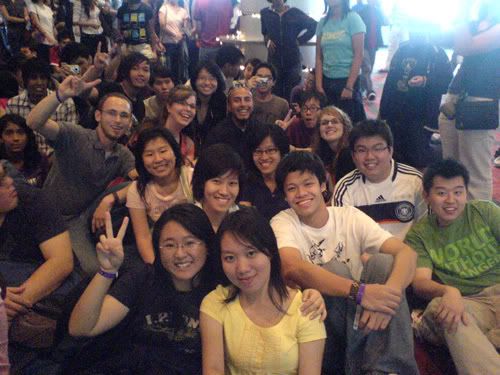 5.30pm - these people booked great seats for you guys~
give them a bud~
It is impossible to sum the night itself in one post. But here's the whole thing if my memory still serves me.
- awesome flash presentation with rocking music
-
Chris Tomlin
came up and started the night with
Let God Arise
-
Louie Giglio
came up and explained what the Passion movement is all about
- Louie taught us an efficient way of praying
-
Charlie Hall
came up and his thing
- Louie came up again and shared with us what grace was all about
- Louie shared a diary of a Ashley to us
http://268generation.com/blog/2007/01/passion-ripples/
http://268generation.com/blog/2007/05/ashleys-home/
http://268generation.com/blog/2008/04/the-day-unending-life-began/
- More praying and Chris started the closing with
Amazing Grace (My Chains are Gone)
- More songs from Chris ended the night with
Sing Sing Sing
- Blinding lights and heavy distortion ~ end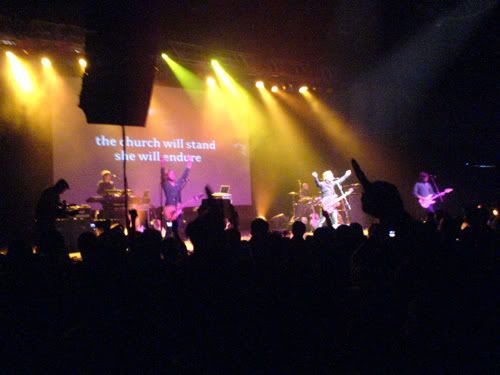 chris tomlin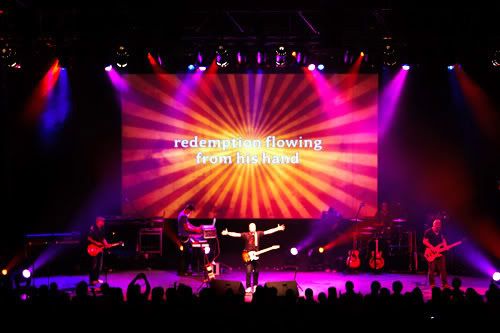 charlie hall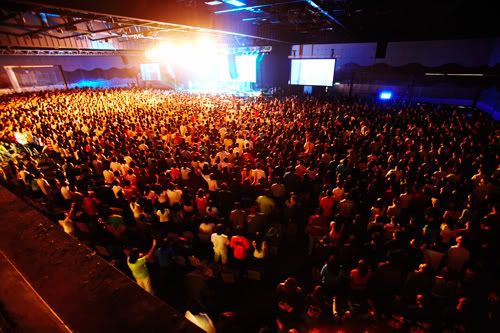 Passion Kuala Lumpur
The night ended with an awesomely fresh atmosphere that our Lord is the God of this city and that there are greater things yet to come. I'm glad that most of the CF'ers especially my batch people came and yet I wished a few people whom I have in my heart came too. I believe the songs and the message and most importantly, the Holy Spirit will truly touch your hearts.
Thanks Passion. Once again you guys gave me the opportunity to have the Holy Spirit reignit the flame that I had 10 years ago. What you guys are doing; it's all more than just a song. May the young people of Malaysia catch that flame of the 268 Generation.
p.s. i can't believe that Louie, Chris and Charlie all look so old already
What followed was a great combination of spaz, bak kut tehs, drinks, sandwiches, donuts and young girl.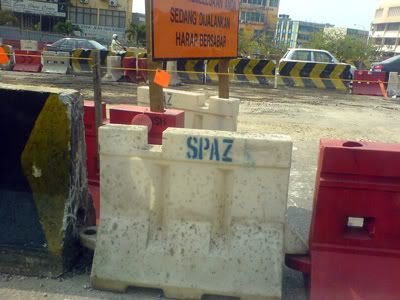 told ya so, spaz..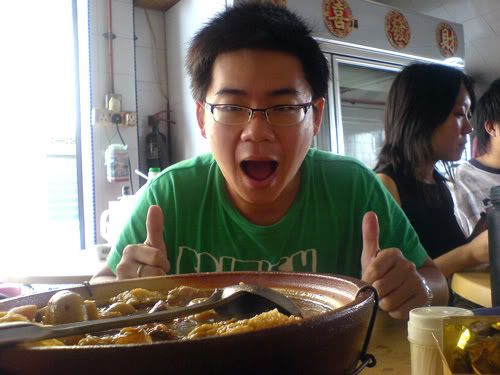 this is for you lucius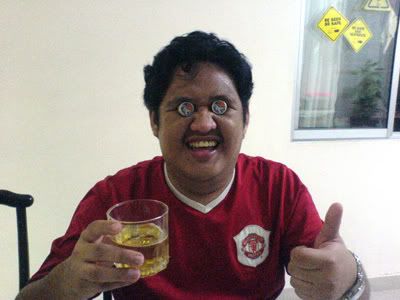 you have the tiger in your eyes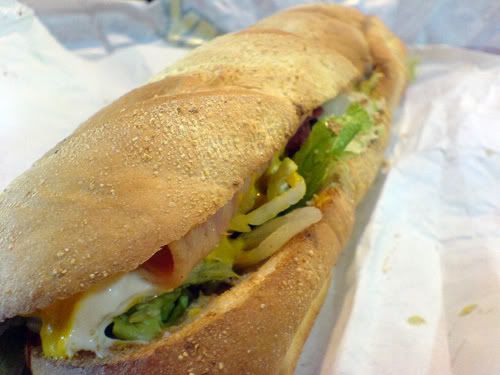 subway singapore has real bacon!!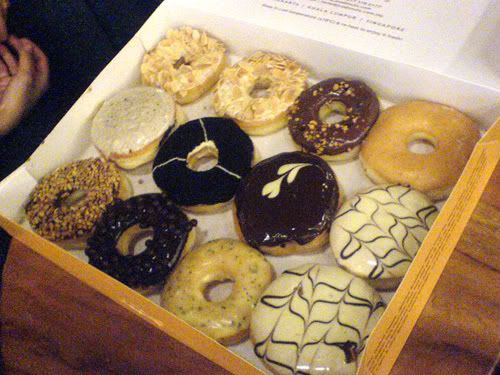 j.co donutss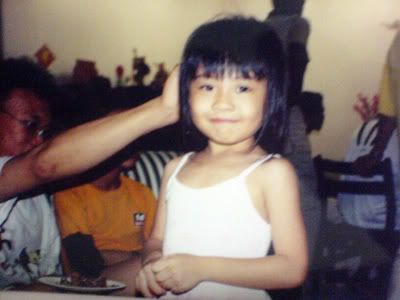 this is for you styne *winks*
I had a great time though I wish it could've been better still. Nonetheless, I'm grateful for the God has given me to enjoy.
Good nite peeps~ God bless~


Let God Arise


Marvelous Light


Holy Is The Lord


Amazing Grace