Owh hai~ Is it time again? Time for what?
Silly you, it's time for
It's Klang All Over Again!!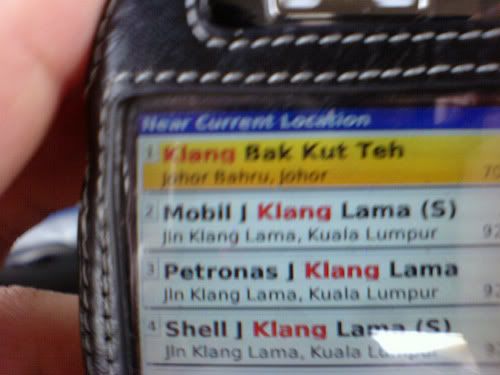 klang in johor
Went up to Klang last Saturday with GTai (pronounced; gee-tea-aye.. not jer-thigh), Soly and Justynieee (free hugs). Picked Miss Jess up and met up with Joash and Jayne for some Klang Bak Kut Teh, Klang- not Johor.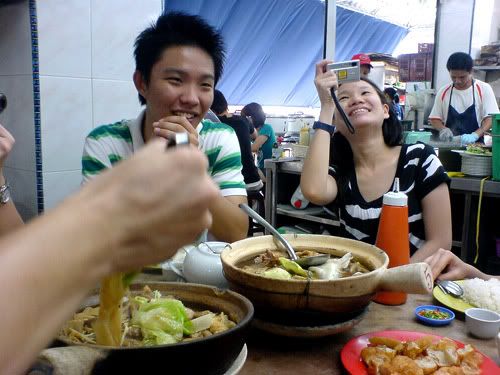 and where klang is, therein lies the bak kut teh
After that we headed down to 1Utama to chill.. because we can. Yea~
Lunch at Carl's Jr where Stynieee (free hugs) reminisce of a time when he almost ran off with Carl's Jr's
serviette
dispenser. That Serviette dispenser and Stynieee (free hugs) goes waaaay back. Btw, met up a whole lotta seniors from CF of old and a flasher. Some of them my younger readers have never met before, others all too familiar.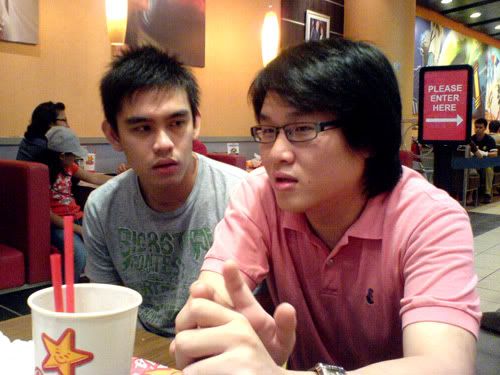 the mark and the (single) korean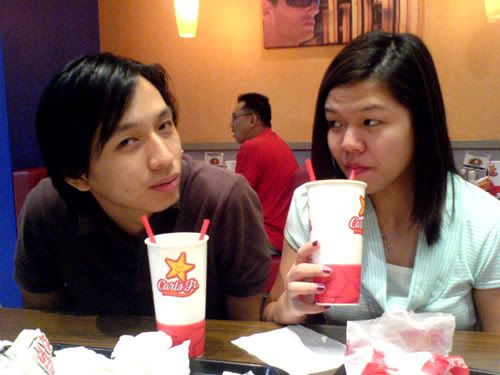 the lion and the grace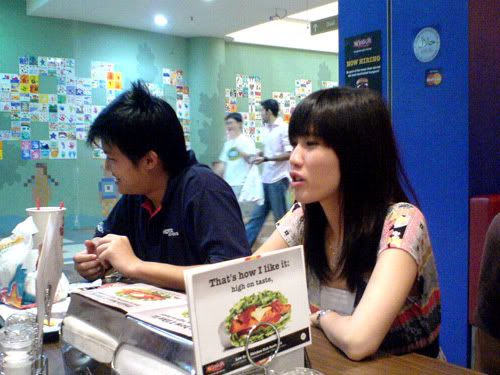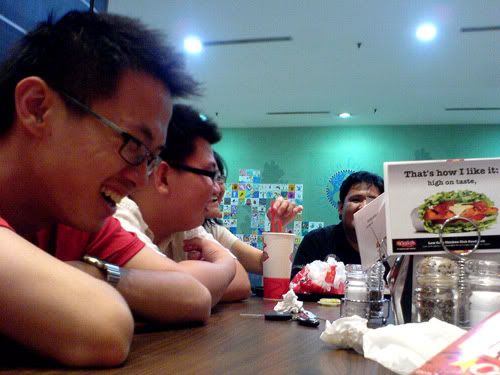 anon anon anon anon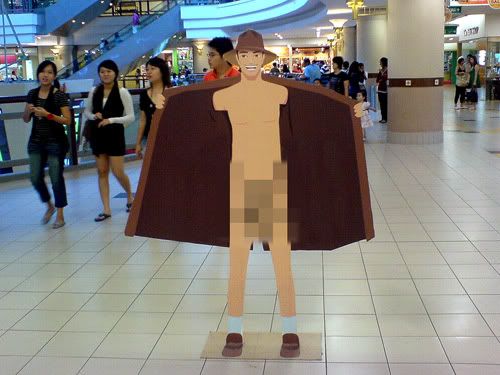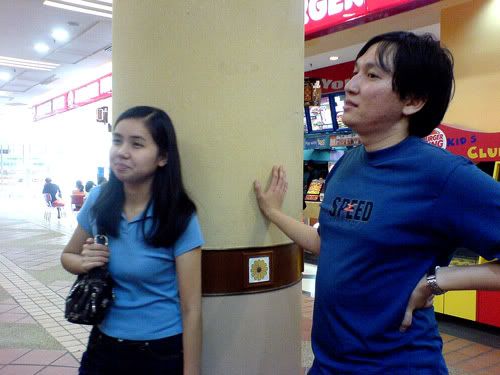 mr affryll and ms getsube
Was pretty fun talking with
all these old
them working people. Hearing their stories of their past exploits, especially
ThatKoreanGuy
(you dawg~!). You make Edison blush like a silly girl scout.. or a police woman.. actually, it depends on you, ThatKoreanGuy.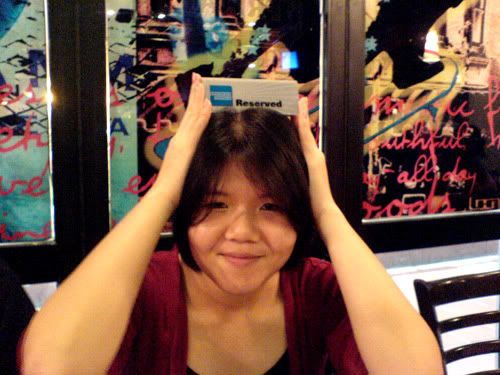 she is reserved.. so back off!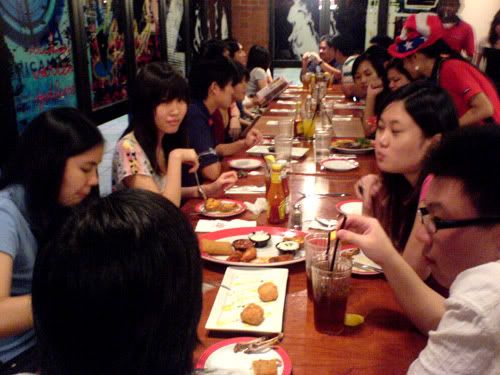 lots and lots of people
The lot us were going to have dinner in TGIF and I was just going to order when..
In the nick of time.. I was.. driven by emotions.. (wooaaaaooooo~)
And my
brother
whom recently injured himself picked me up and whisked me away to some Korean BBQ house thingy with a name almost similar to an old japanese manga/anime about of retard boy who fantasises having friends and a robot companion aptly named...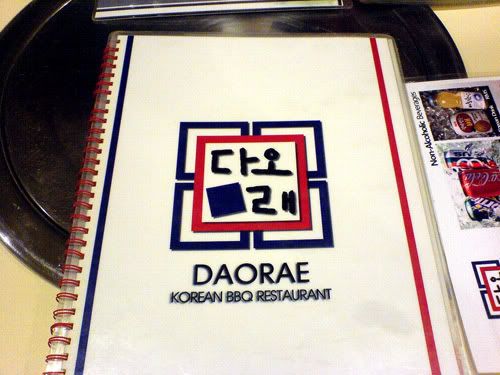 mounnn~ ang ang ang..
This Friday, my family will be heading up to KL to visit my bro and we're gonna have dinner in this restaurant so bro wanted me to evaluate the quality of this place. Ergo~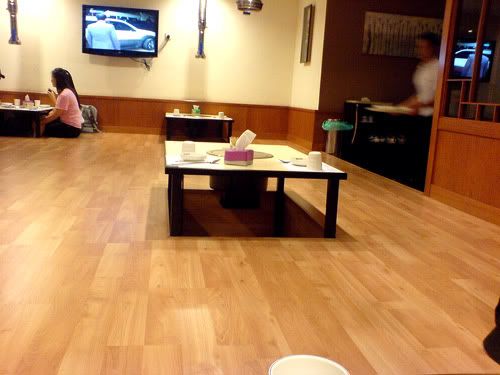 modern-japanese'ish sitting style +1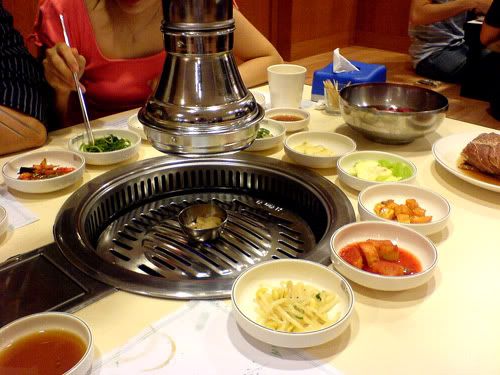 unlimited side dishes +5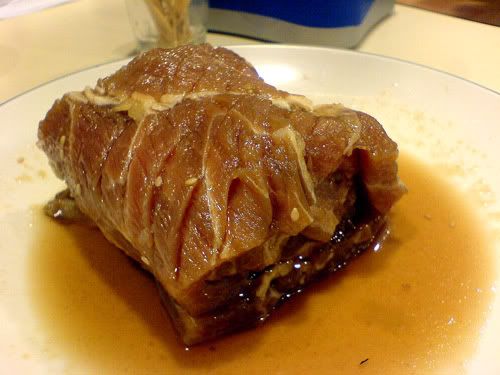 seasoned pork ribs +4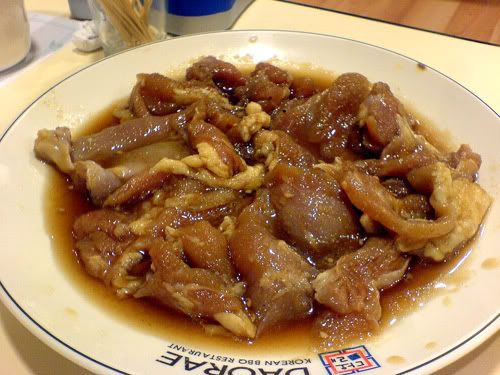 meat, wrongly placed on our table (and taken away later) -1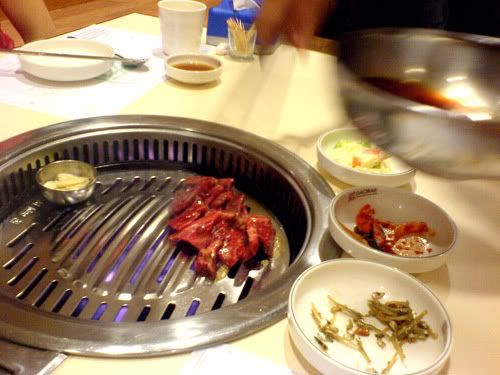 people cooking for us +3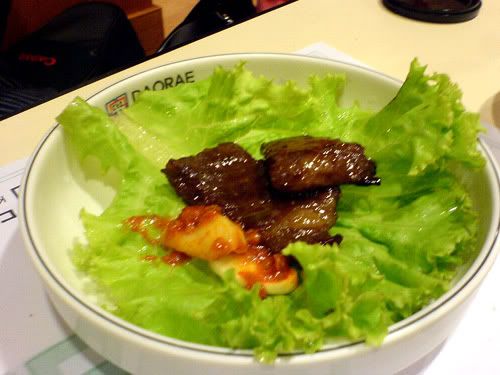 garlic?!!!111oneone!!11 +9000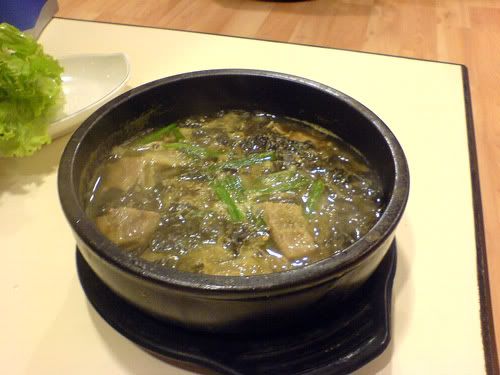 awesomely tender beef +4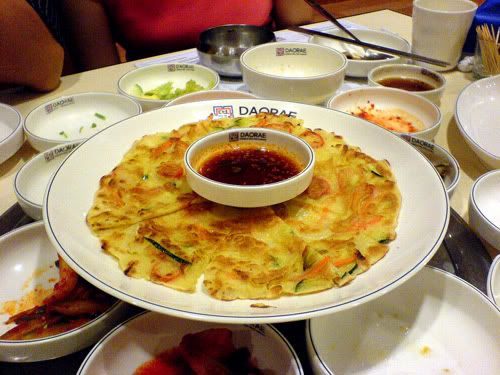 more free dishes?? +3
Crashed at my bro's friend's apartment and the following morning, headed to cyber campus to celebrate with some special peeps. They're people whom I cherish and hold near to my heart. People whom I've celebrated wiht joy and laughter, as well as mourn and cry alongside with. These are my brothers and sisters.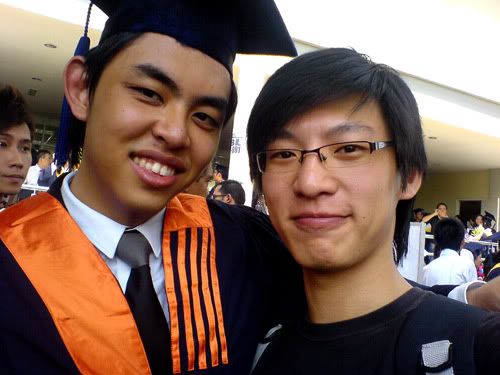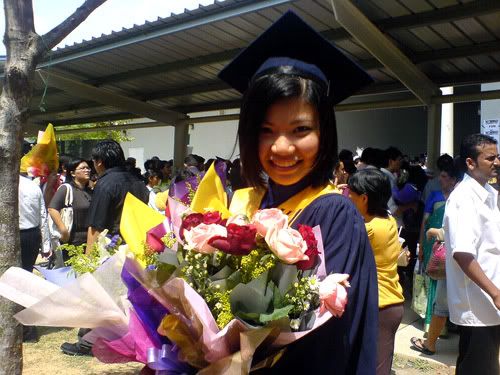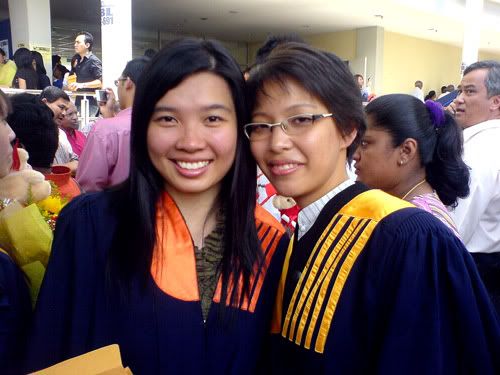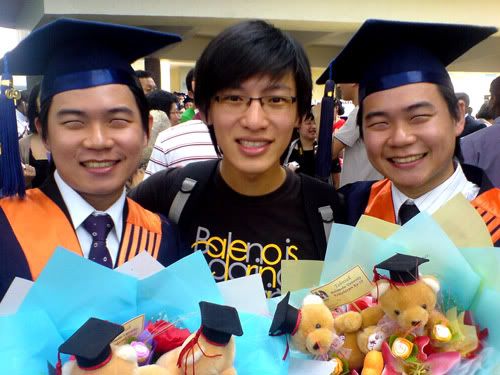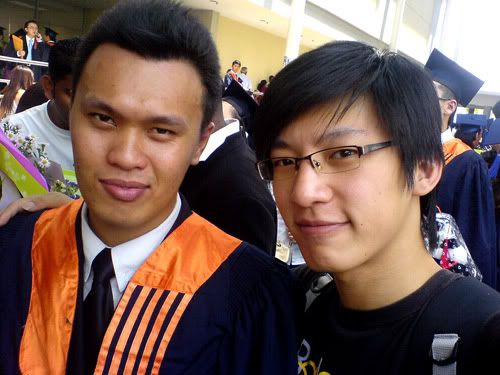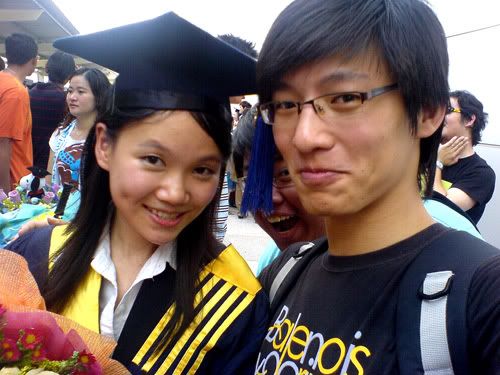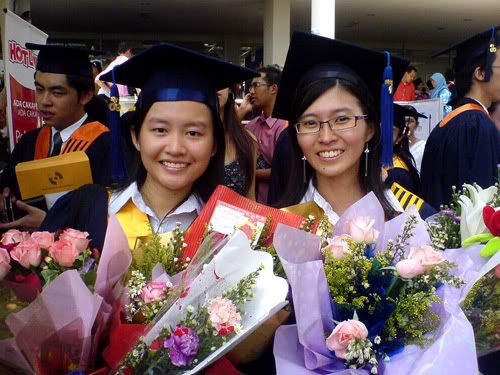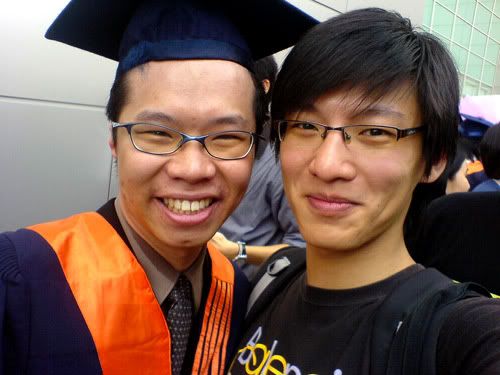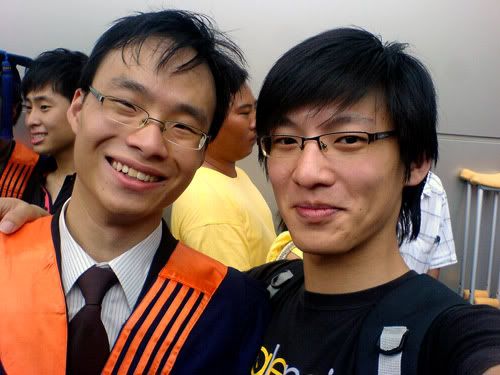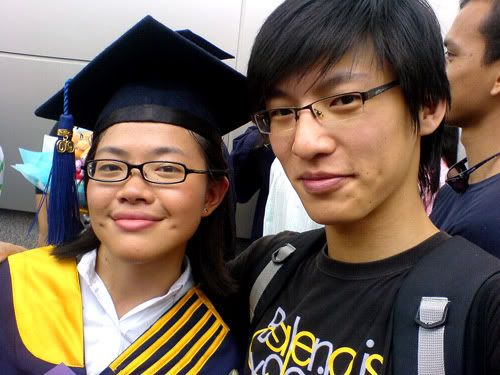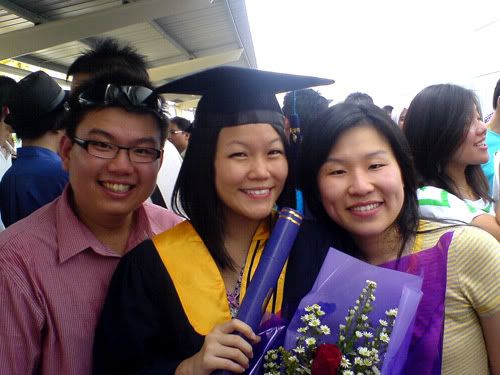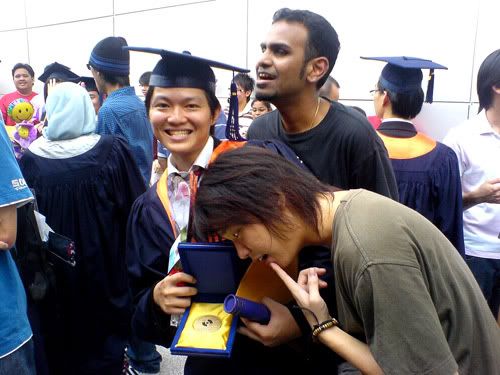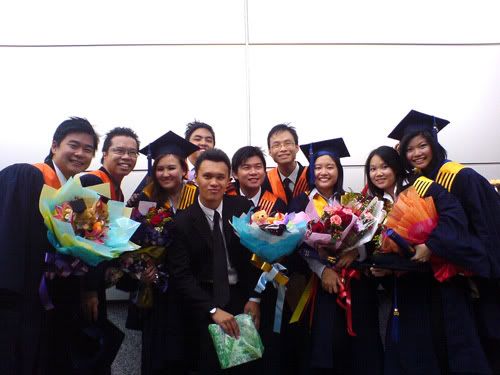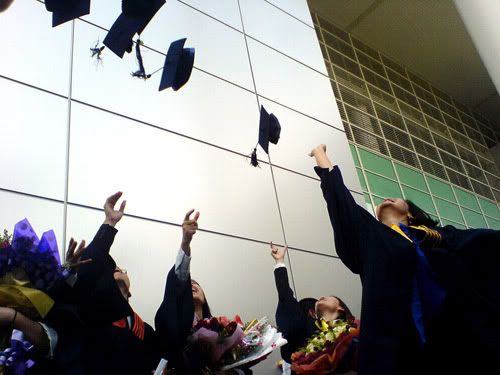 And of all of these peeps who graduated, only one deserve the true Applaud Of The Ages. He is the one and only..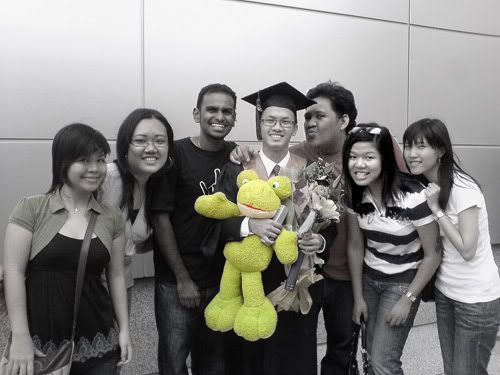 The Little Green Froggie~
Well..
wontdieone.blogspot congratulates ya'll!!
It's not by choice but by circumstances that I can't be there, graduating with you guess though I really do wish I could but I guess it's not in His will.
Owh btw~ Met Miss DD who's lost somewhere in KL for so long.
blek~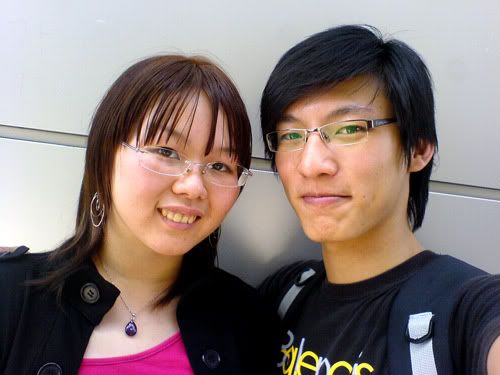 After
Some Seriously Bad Service
from Secret Recipe, Sunway Pyramid.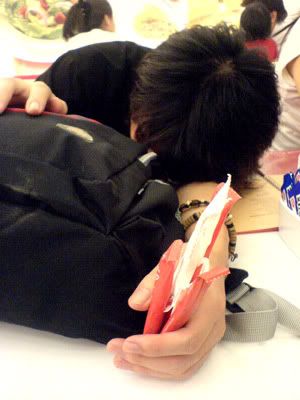 it was so bad, he slept
The three homeless peeps, Juju, Koo-Cheng and myself met up with the Lulus for some dinner and to bunk in at their hotel later that night.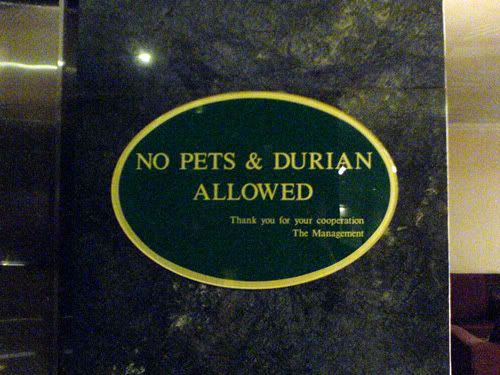 so much for that~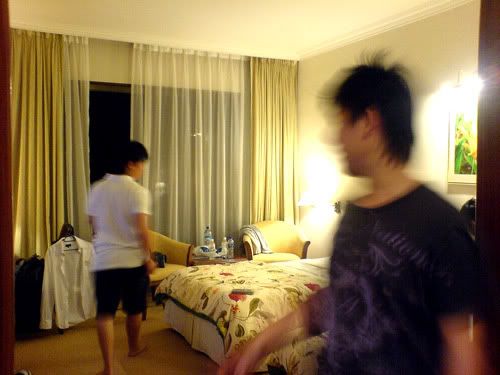 the room
Woke up the next morning to go for Styniee's (free hugs) convo! Nearly missed him as the ceremony ended earlier than expected but in the end, he called out to
me
us and we answered~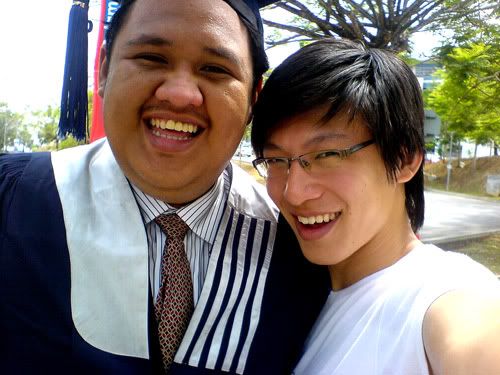 it is so rare that such ghey pictures exists
Btw~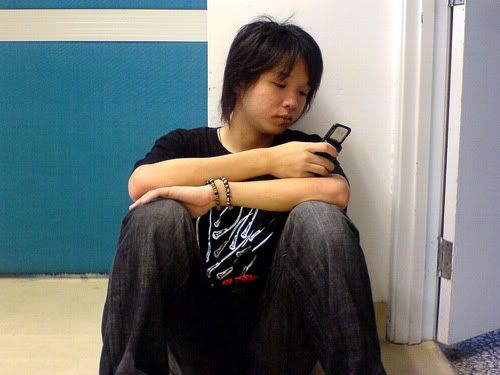 Koo-Cheng haz did gud serviz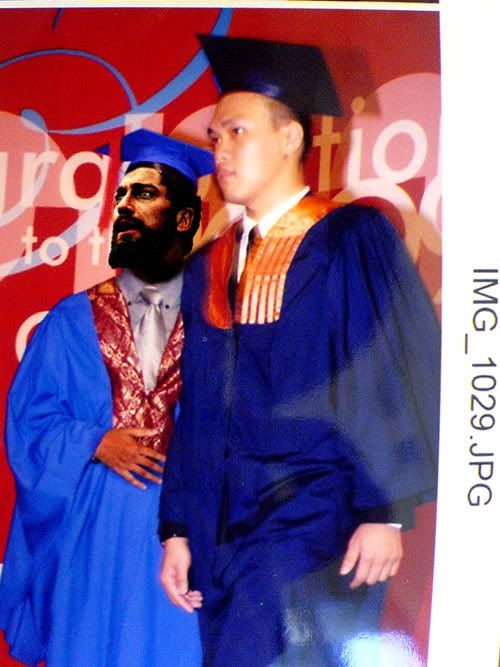 pirated pics have unknown qualities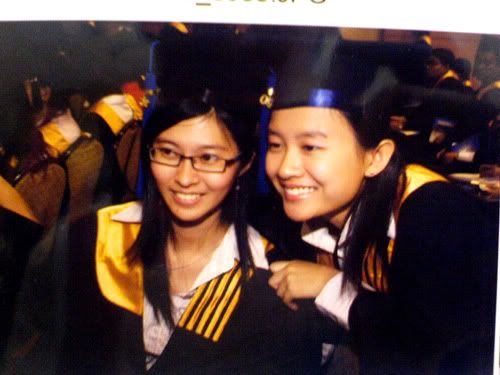 smiles and smilez
The past few weeks haven't been kind to me. Lots of struggles and lots of smiles. Precious things were aging and dying slowly while some have died altogether.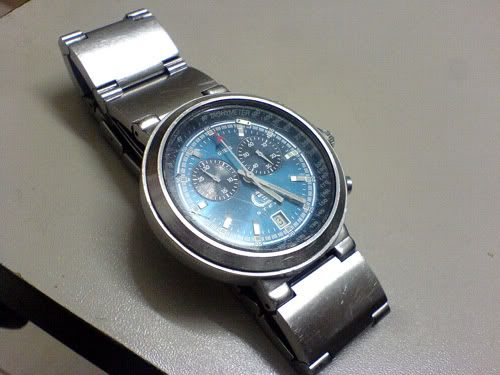 this watch given to me by ps neil smith from australia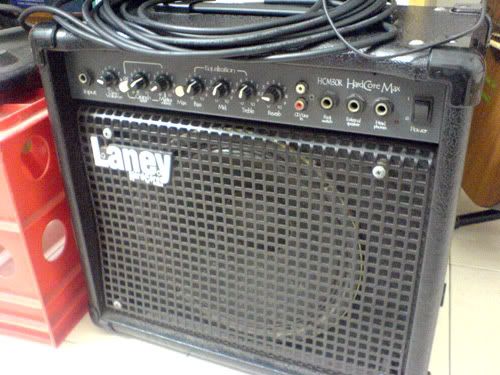 the faithfully serving, slowly dying amp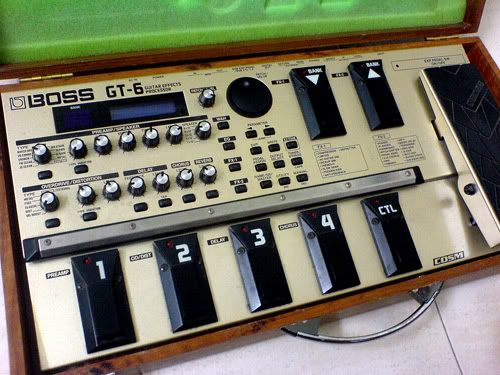 the fried gt-6 (with hope of fix in view)
It's rather interesting that one of the previous' week's Sunday message was nicely summarized into two lines of wisdom:
It's time to learn to let go of what was
in order to see what is and can be~
Despite the simplicity in it's meaning, the difficult questions still remains; to let go of what?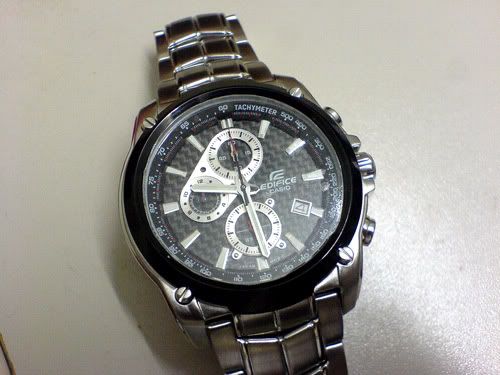 I guess not many people know and even if they do, they can't comprehend how much my old watch means to me, what it symbolizes to me. So with me now donning on this new watch, it just means that old annointing is dead and gone; something was given up as it died and a new one will hopefully follow suit. I wonder where this new watch will take. I truly do.
But I guess..
Only time will tell~
*cue Red Alert intro