It's a Sunday, and on Sundays the CFers hardly meet at their humble hall called YAC. But today is different, today is special. Why? Because today, we're gonna be appreciated.
gals do think with their stomachs too~ blek~
It's NOC4 Appreciation Dinner!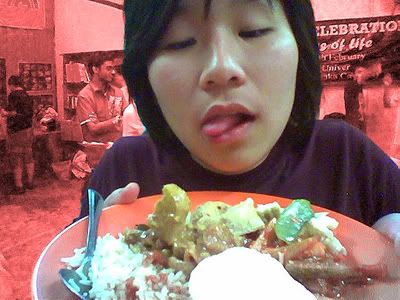 savage~!
What better way to appreciate us than to stuff us with very large amount of food (we think with our stomach, unfortunately). Thanks to the effort of Vijay, we were able to enjoy some very nice Indian food. I personally liked the mutton. Heck, everyone loves mutton.
*salivating*
Here's another surprise, NOC4 DVD/VCDs are out!! Time for an advertisement.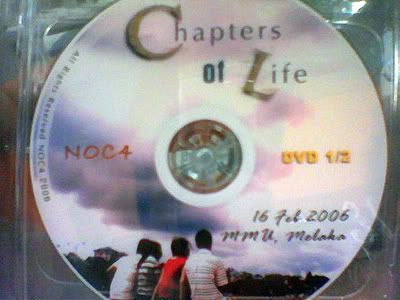 quality baik punya.. wahahaha..
- After long awaiting the arrival of the NOC4 DVD/VCDs, they're finally here!
- Quick~ Run to the nearest
pasar malam
Youth Alive Centre near you.
- *DVDs are for only a cheap price of RM18 and VCDs are for only RM15.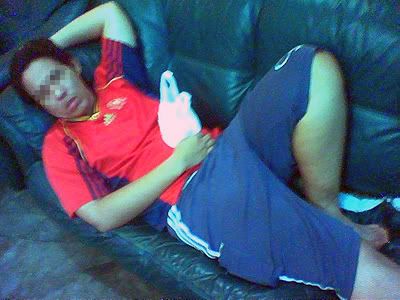 the drunk dude from noc4 is still drunk
*terms and conditions apply.