General Warning :
MAY CONTAIN DISTURBING IMAGES
READERS DISCRETION ADVICED
It's been a funny month, out of the ordinary, special. Call it what you may but in the end it's still weird. This month has got to be the busiest month in my entire uni life yet and it's the FIRST time I've ever failed a mid-term paper (i blame the dumbass/lazy/bitchy lecturer). It's been such a busy month, that I just realize that I've missed church and CF 3 times. I wonder if they had already forgotten me.
*sad*
Anyway, since my last paper is today (27th) I thought I'd just show you guys some pictures that I took throughout the month of May.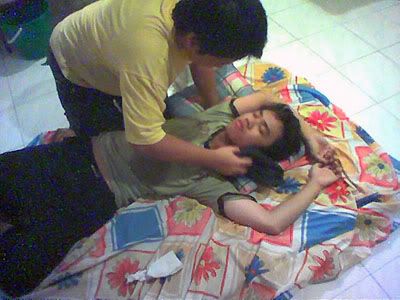 This guy here is a course-mate of mine, after a nice barbeque party and a couple of drinks. And by couple of drinks I do mean a couple of drinks.
hehe.
I've never seen any guy react this badly to alcohol before and I tell ya, I've seen some shit before but this guy is a real one-in-a-kind.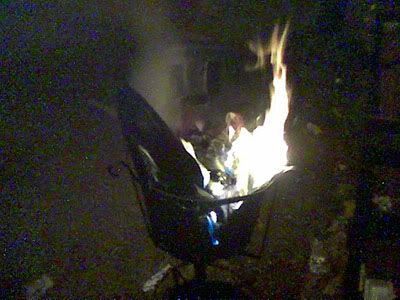 This.. well.. uh.. is a burning trash can.. Don't ask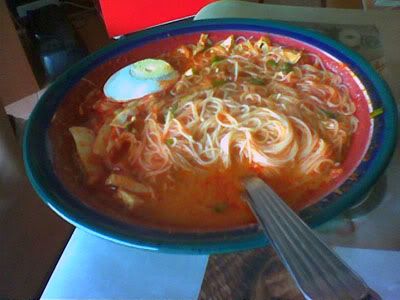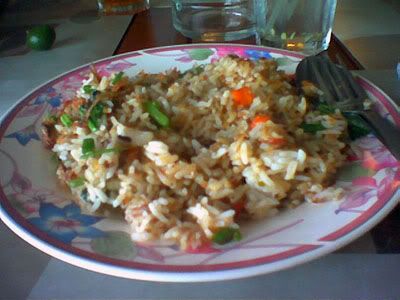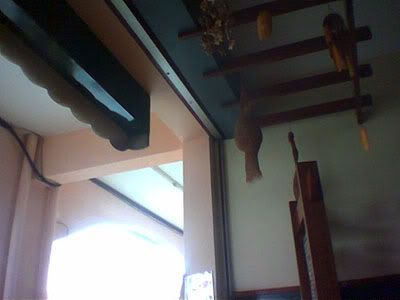 Found this shop while exploring for places to eat. It's near University Green, in the same row as Pustaka Sri Negeri (or whatever the name is). I tell you this, the food is good and the atmosphere is great. A humble, nameless shop lot that sells quite a number of things with reasonable prices, nicely decorated and has some cool paintings that would leave Einstein dumbfound.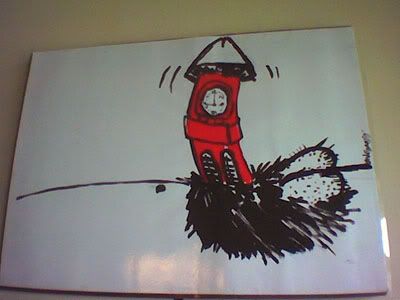 Went back to that same shop the next day and ask if I could buy this painting from him. He said no.
Awwww~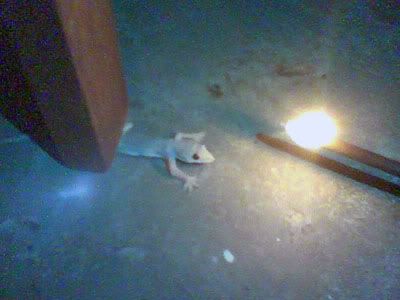 Caught a lizard in my Gujerat friend's house. Immobilized it and use Sheltox Aerosol to burn it ala fire breathing style.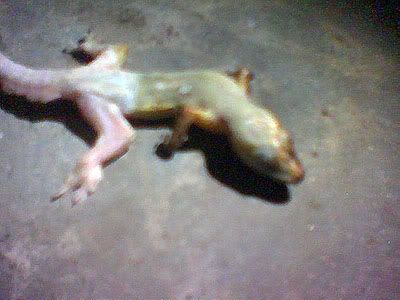 The after effect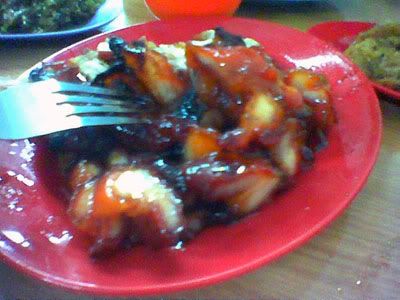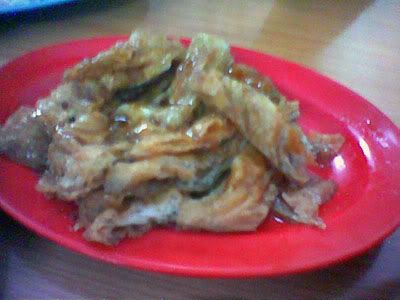 Had my dinner here yesterday. Being a
Char Siew Fun Rice
fan, I can definitely say that this shop sells the BEST
Char Siew Fun Rice
I've ever eaten. It's at
Melaka Baru
(the same area with the TM Office) and it opens at 6pm and closes by 8 or 9pm. That's how good the business is. My family came at 6.30pm and I had to queue up a line that crosses the store beside it but in the end, it's really really worth it. If you like
Char Siew Fun Rice
as much as I do, do yourself a favor and dine there.