Right after I posted the previous post, I crashed into bed, woke up for some early morning dim-sum breakfast and headed off to Genting Highlands for a very very rare
Liu's Family Holiday
and thus, despite how tired I was, it should not be missed.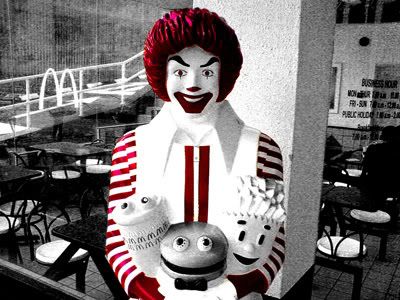 The weather on the way up to
Genting Highland
was on bad side; thick, cloudy, semi-puking state.
First World
was packed to the brim due to the peak-season and the fact that it's raining out there.
greaaaat view eh?
Gave my family a near-thorough tour of what Genting has to offer. After all, it seems as if I've been coming to this place often for the past 4 years and each time I come, it brings along different people and I return with different experience and memories. This time however, is the first time with my beloved family.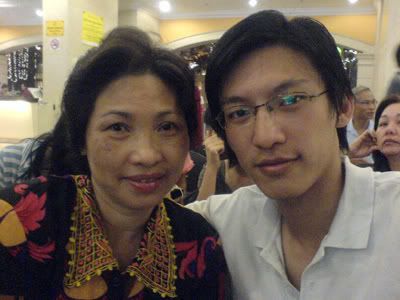 momma and myself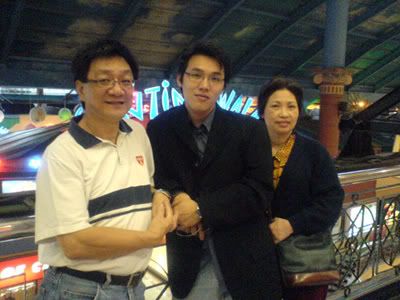 dad, bro, mom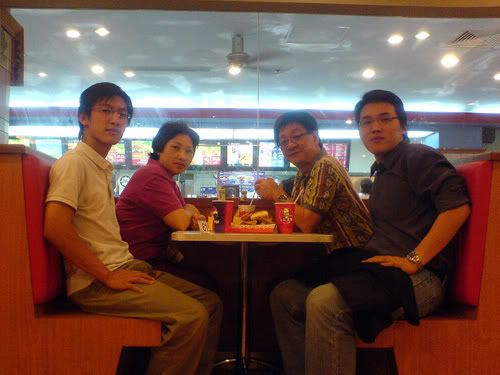 eating at kfc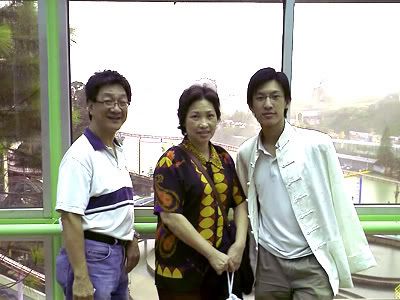 le' tour de genting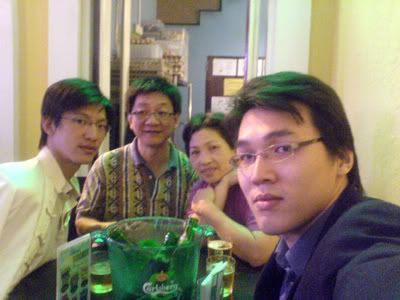 chillin' with a few buckets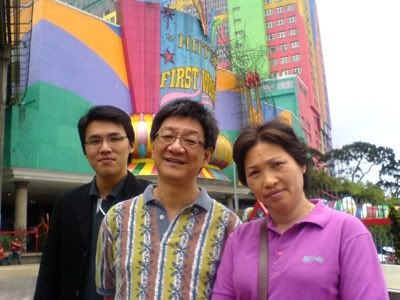 some fresh air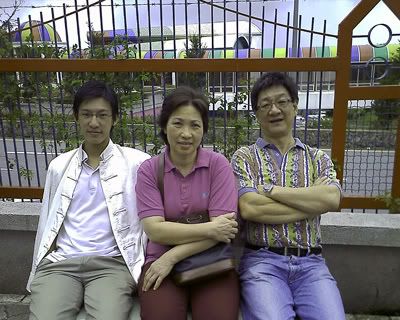 gotta love the jacket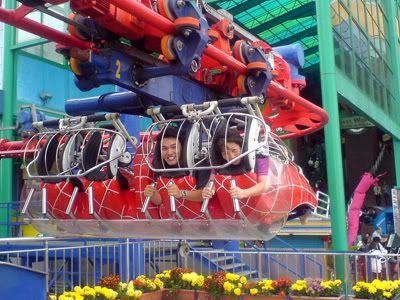 you know your mom is cool when she can fly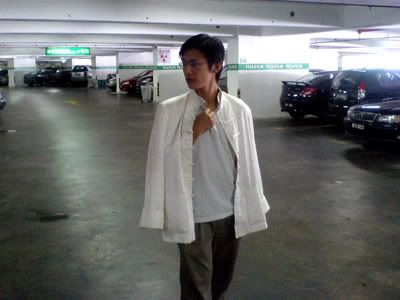 how far we've come
On the way down from Genting, just when we reached the foothill, a car overtook us and flagged at our tyre. We pulled over at a rest area and
wa~lah
, we have a flat bottom-left tyre. Being pretty calm about it, we had our lunch and tried to fix on our spare tyre. We managed to loosen 2 of the 4 bolts and we were stuck when one of the bolts were worn off. Fortunately, Ronda came to save the day and they had a fancy long pipe the used as leverage to force open the stubborn bolt and before we know it, we were on our way home.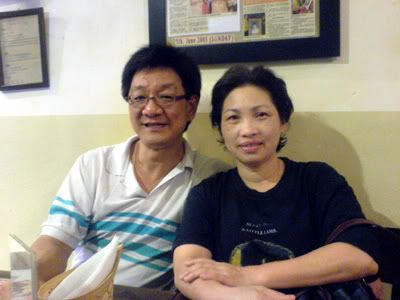 my parents may be old but they sure look young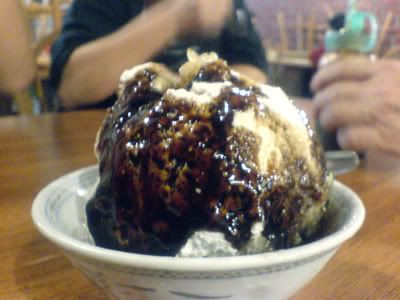 BRING ON TEH SUGGAHHH!!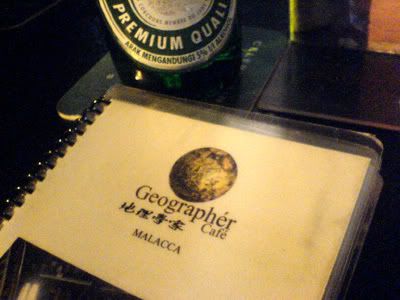 stop touching my hieny.. heh~
The holiday didn't really ended yet. That night we had dinner at Calanthe', cendol with unlimited
malacca sugar
for dessert and a nice chill at Geographer Cafe. To my surprise, my dad knows the artist who plays at Geographer every night aka Mr Burns. It seems they were childhood friends. To increase the festivities, that day was Mr Burns' birthday and for once, we sang for him instead of him for us.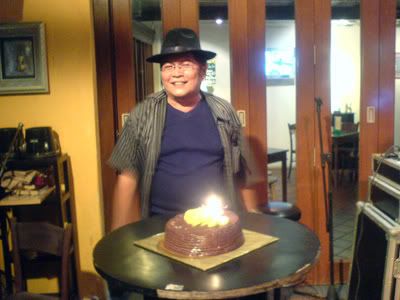 Happy Burfday dude~
The following day started rather slowly. Went out with dad and mom to have lunch and to do some shopping - nothing much to shout about. But I gotta say, dinner was simply awesome. My mom may be good with Chinese cuisines but dad's definitely great with them westerns and on the menu; Lamb chops and garlic bread.
droool people! droooooool~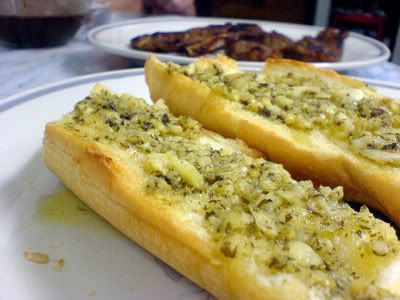 i like garlic because it makes my heart stronger.. *smile*
Well, I guess the holiday with my family ends here. Now for a little solace. Nice rain..
Good nite peeps~
p.s. going to genting again reminds me of you