Twas tiring, tedious, troublesome but thought-provokingly fun, taco-bell'ishly new, and a terrifically good camp. I'm talking about Malacca Camp '07, Kuantan, themed B.I.B.L.E., acronym for Basic Instructions Before Leaving Earth. Gotta love the creative mind of them juniors.
I ai Ai Ai
contrast?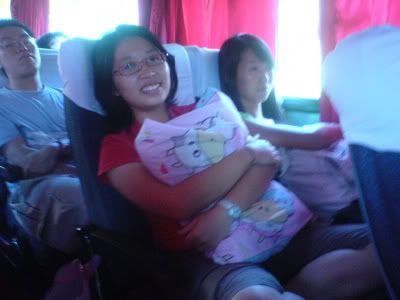 girls and their bantal busuk
awwww.. shoo shuweet~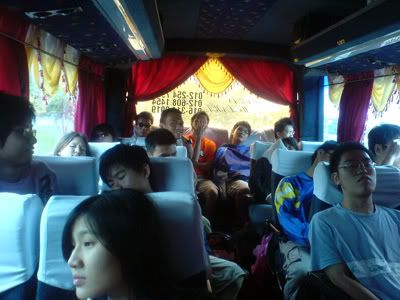 4-5 hours of fun and laughter!! ... *snores*
The camp was only 3 days and 2 nights and with only 1 session, most of the time was spent on chillin' and having fun - it's a holiday after all. With the beautiful, private beach all for ourselves CFers didn't hold back on messing it up. Volleyball, beach exploration, and mindlessly digging random holes. The first night was summed up with a delicious BBQ dinner and night devotion.
crabby clamp my thumb.. :(
mark entering the dragon's.. nevermind
read : mindlessly digging random holes
chickeeeen wiiiings!
The good thing about camping on a beach on the easy coast
(keepin' it real, yo)
is that if you
giler semangat
to wake up at 6.30am you'll get to see the beautiful spectacle that is the sunrise. It's been awhile since I last I get to see such a wonderful sight. The sun and the moon.. makes me all sentimental.
heh~
You make all things new
say hello to my littl- ITS HUGEE!!
chillin' on the morning light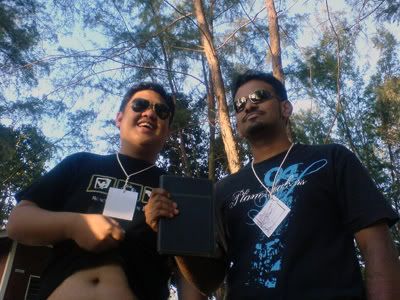 my... EYESSSSS~
On the 2nd night I had to wake up at 5am to do some good ol' security graveyard shift till 6.30am along with Amy Low Ai Mie. By the break of dawn, I was already slightly stoning and tired but couldn't resist waiting for the my friend, the sun to awake from its slumber. The last day was pretty short; presentation from the Alphas, conclusion to the theme and the revelation of the Angel/Mortal game - some were.. extremely happy couples. But in the end, David for FES won the game.
heh~
the shadow proves the sunshine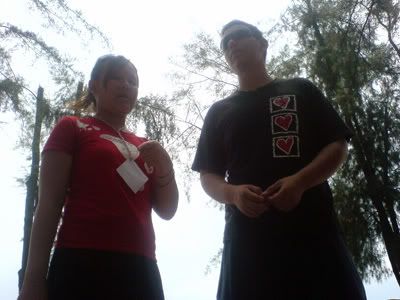 angel mortal - again, contrast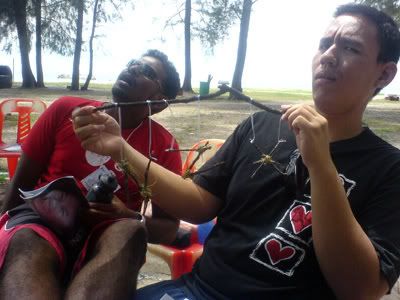 big burly man - small cutey gift
Jo-L, Jou-C, Ana-Chan, L.L.LingLi
Final Year peeps.. HAH! OLD!!
Malacca Camp '07 committee - you guys make me soooo proud!
Truthfully, despite how pressured the committees for the camp were, they did a very good job. I'm truly impressed with your work. I'm shoooo proud of ya!
heh~
So, I guess that's it for Malacca Camp. Gotta wake up at 8am tomorrow (or today, depending on how you read this), going to Genting Highlands with family.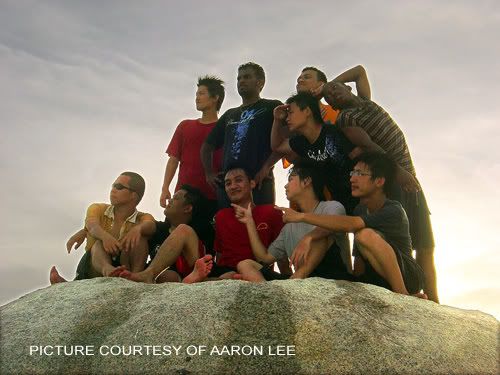 Good bye Mlk Camp '07
More Malacca Camp stuffs over at
Elys'
,
Ai Ai's
, and
Sully's
bloggies! Do check them out.
Gotta crash peeps~ 8am..
*sigh*
God bless and blessed holiday!