Looks like it is as previously predicted, my holidays are virtually nonexistent. I shall now attempt to retrace the steps of my lovely eventful holiday.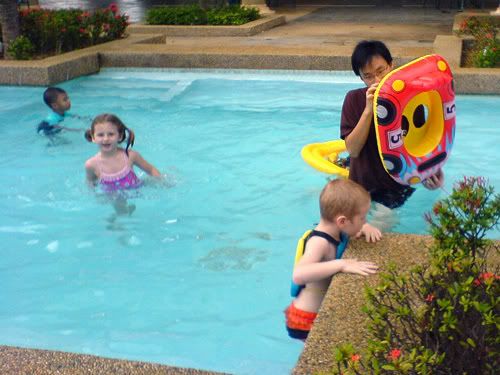 the babysitter
From 2nd to 5th June, Joel and myself heed the cries of Pastor Joanne for two brave (male) souls to venture into the dangerous world of baby sitting
ang moh kia
kids! Picture this; Monday till Thursday, from 8.00AM till 9.30PM (and sometimes it drags on till 10pm). Madness right?!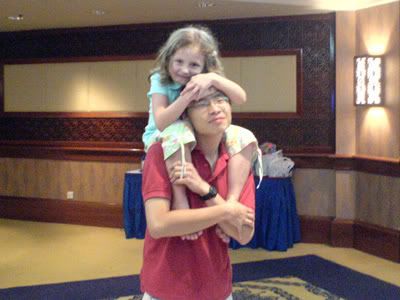 the test of fatherhood (maddie in pic)
The Southeast Asia Missions team people were kind enough to not leave us into the wilderness. We're there as helpers for the only 25 year old, lone teacher, Lacrisha (pronounced: ler-krish-sha). Since there are more boys than gals and if we weren't around, taking them to potty will be rather tricky for her.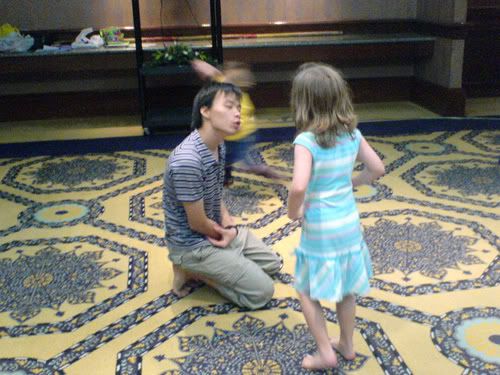 omigosh~ jo-l taking advantage of the young heart
We took care of 7 kids under the age of 7 (brother/sisters); (Wesley, Addie), (Maddie, Caleb), T.J., (Alex, and Asher). Their usual schedule follows; morning swims, snacks, games, lunch, lessons, dinner, and finally evening movies. Unlike my earlier perception of
ang moh
kids, these guys were really good kids (so much so i had a dream of them recently).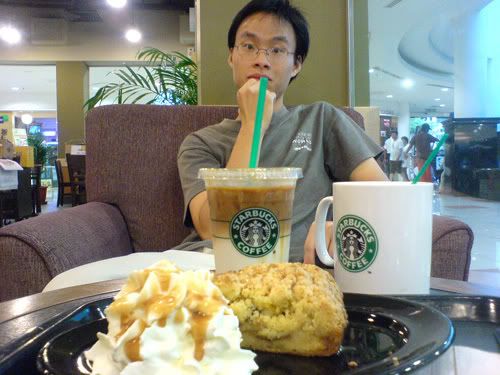 the perks of working with me
Lacrisha takes the lead in the activities and Jo and I help her in any way we can. We dance, do short bible lessons, play games, run around with them kids too. But as I've mastered the art of diverting conversations, I too have now mastered the art of diverting kid's attention.
/being chased by kids - tired
/taps joel's shoulders
/say "Hey guys, Joel is it! Go get him!"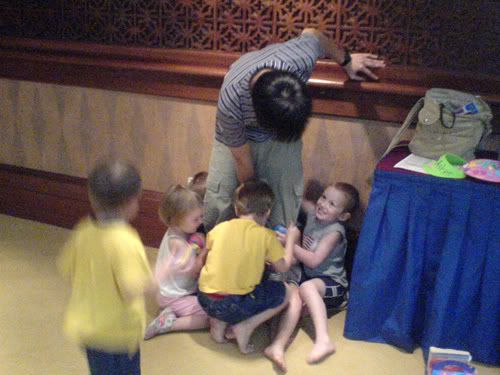 "watch mah jewels kids!"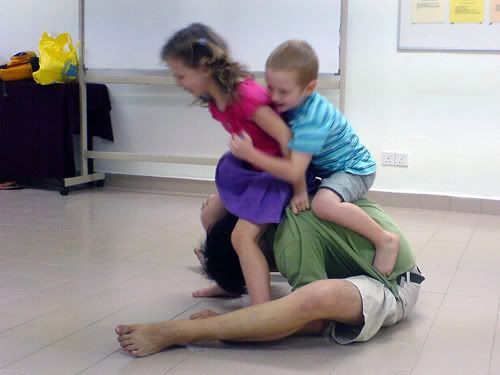 the torture.. the pain..
During the mornings they'll be all hyper and stuff but towards the evening, they'll be a lil' more passive. Normally a good
VeggieTales
or some animated movie will finish them off.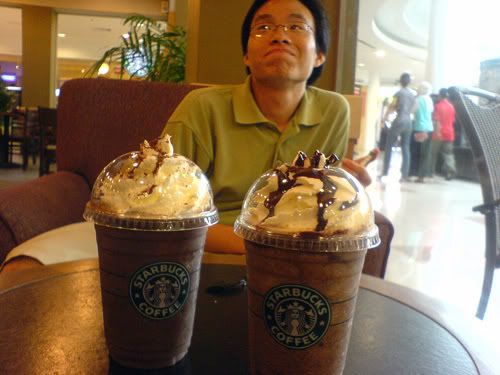 give us this day our daily caffeine
asher, brother of alex
On the last day, we took them to the zoo in the morning. I gotta say, Melaka Zoo has sure changed a lot since the last time I went there. Good bye petting zoo, Hello dangerous electric fence.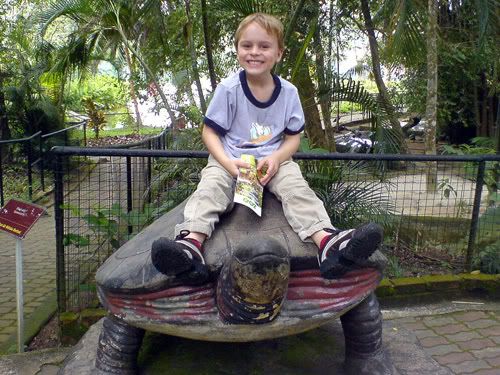 alex, brother of asher
That evening, Jo and I planned to take Lacrisha out to enjoy some good ol' Melakan food, but her missionary mentor ditched her and as part of her being in missions school, one of the rules states that she can't go out with guys alone, nor can she enter a relationship without approval. Thus, with quick thinking we bought her
malak
. Don't tell me ya'll have already forgotten about
the powder from hell
.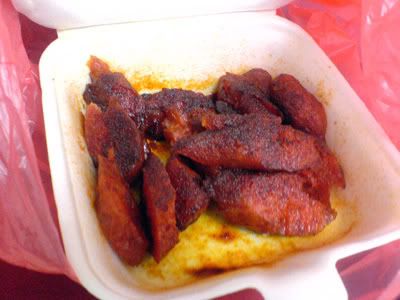 JENG! JENG! JEEENG!!
We bought it for her because Crish was saying how she really love spicy food and most of the chilli she has eaten doesn't give her the kicks - The
malak
blew her off. I couldn't help laughing at her and now I feel bad.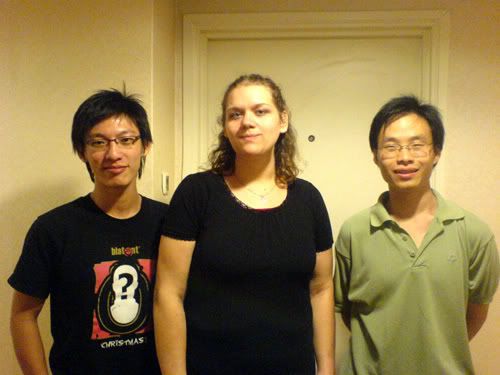 Good bye Crish
Lacrisha's currently doing missions in the Philippines and she says that she had found her calling in missions and will continue to fulfill it.
That's all from the first week.
I'm tired. Nite peeps~