Last Friday, a group of four MMUcf students went up to
Klang
to catch the rare klangitis (inflammation of the klang valley). As we all know that inflammations, no matter what type and at where, is a bad thing but this is different because, we're gonna
k-lang
at
Wayne
Vain's
house.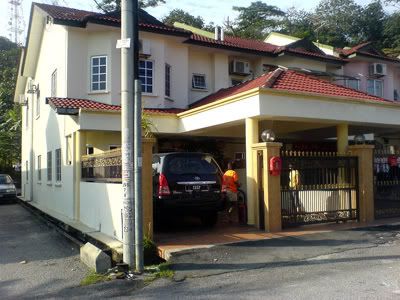 rich kid
Vain was kind enough to let us
k-lang
his house for 4 days and 3 nights - imagine the fun we could have. We touched down late Friday night and was greeted very warmly-
very warmly
by Vain's family especially his mom who seemed to almost have the same wavelength as me. Interesting. Anyway, we slept soon after only to be awaken prematurely by the morning sun that seems to coincidentally cut through the windows and shown brightly on the girls face and in turn, the girls woke us, the
men
up.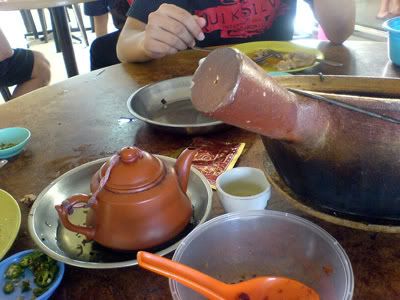 klangitis bak kut teh puts onion on rice.. heaven~~
Vain took us to his local famed-favourite
Klang Bak Kut Teh
which is hereby deemed as
Some Good Food®
on this blog. It was around that time when Becca said two words -
"Todd & Sweeney"
and the rest was history. Be sure to catch it on the new semester CF meeting!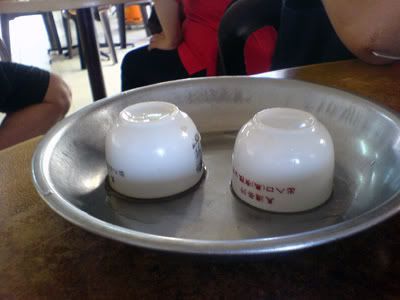 left is Todd, right is Sweeney
After a hearty
brunch
, we decided to give our beloved poor Abby a surprise visit at University Hospital, the hospital she was warded in for her medical predicament. It was sad but yet a relief to see her. Sad that she's bound to the bed, immobilized, bored and in pain. Relief that God's protection and covering is over her and that things could've turned out for the worse if it weren't for His hands. God has a plan for her.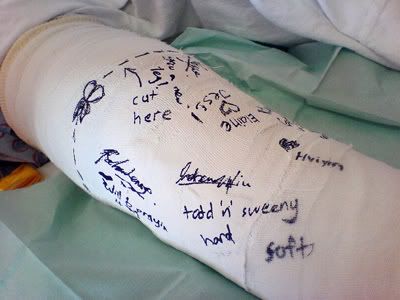 the cast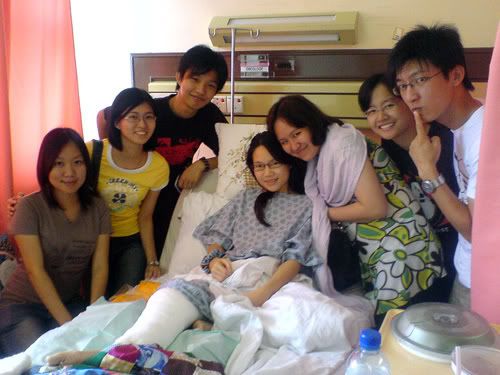 Elaine was already there when we arrived, later that day she went
for her checkup and she too was hospitalized for observation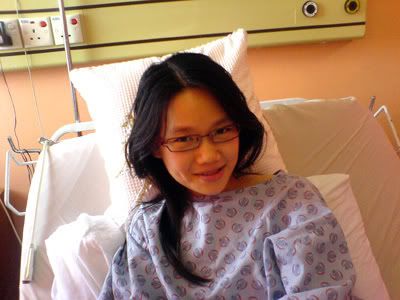 we miss ya Jess!
We then headed off to Sunway Lagoon and I wasn't prepared to risk testing to see if my phone was waterproof though I believe some conspirators out there would be glad if my camera would stop working for good . . . I'm watching ya'll!
*stares*
Any-r-u-wokayh
Anyways, Sunway Lagoon was fun - playing with water is always fun. It's a great joy to see
chicks and babes
families and friends laughing and splashing about in the water with a cheerful glee.
heh~
Too bad though Sunway doesn't have many waterpark attractions so yea, a 'lil sad.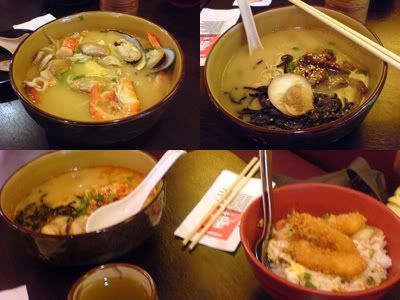 expensive maggie mee babee
We were all drained and exhausted from Sunway Lagoon so much so we didn't even bothered to walk around Sunway Pyramid only to stop by Ichiban Ramen noodles to grab some early dinner at Vain's favourite spot in Sunway Lagoon. Vain sure loves his
kim chi
.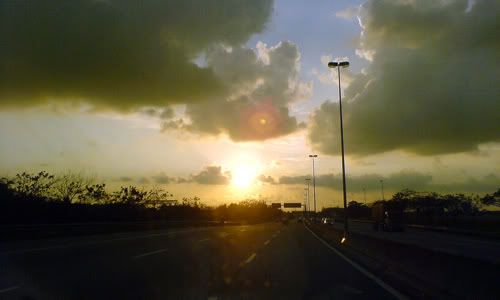 into the night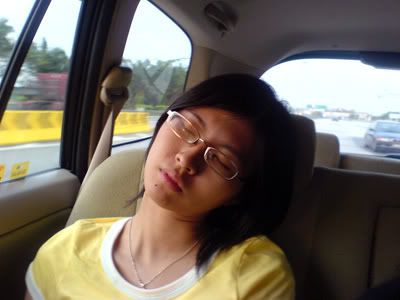 huiyin to another dimesion
Vain drove us to Southeast Asia's largest Jusco store, the
AEON Bukit Tinggi Shopping Centre
in Bandar Bukit Tinggi. From outside it looks really really big but when ya enter through the main entrance you'll immediately notice that the architecture is almost exactly the same the the Jusco in Seremban2. No kidding.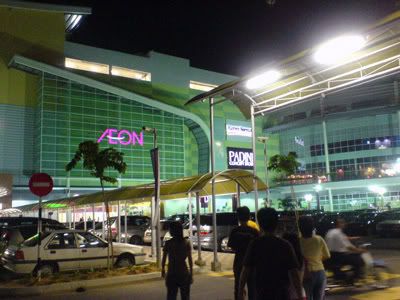 the big jusco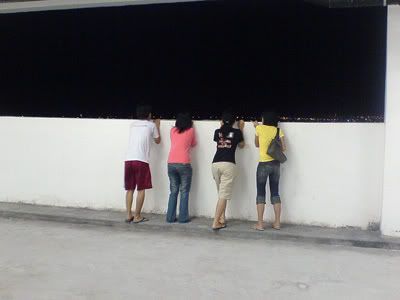 peeking over the 4th floor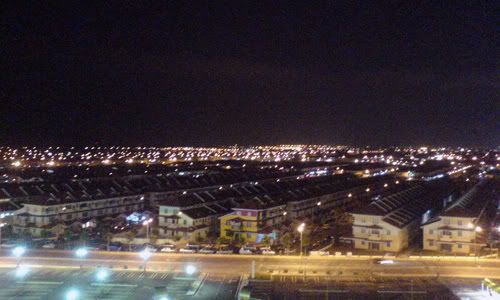 city lights burn like a thousand miles of fire - story of the year
We didn't do much in the new Jusco, walked around a little here and there. Used our super-powered-awesomely-full-of-win coupon to get some good ol' coffee. Feeling tired and lemah-fied, we headed home soon after.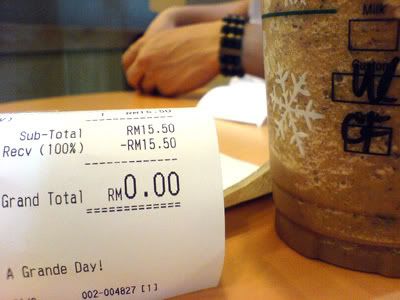 smell the fullness of win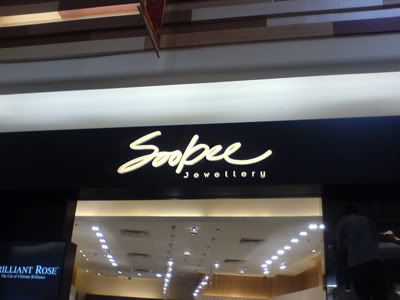 su be op en je we le ry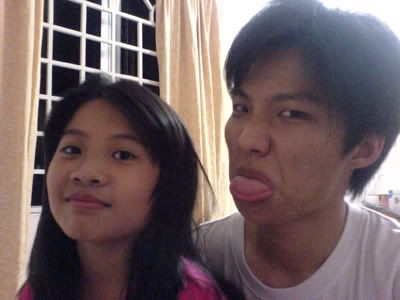 Vain's awesomely cute GF
The next morning after attending Vain's church at Klang Baptist Church, we headed home in anticipation of another round of
Some Good Food®
. Vain's mom was prepping up some awesome
Shepherd's Pie
that's full-of-todd-n-sweeney. The best part was that we got to help out in the process-thingy..
yea~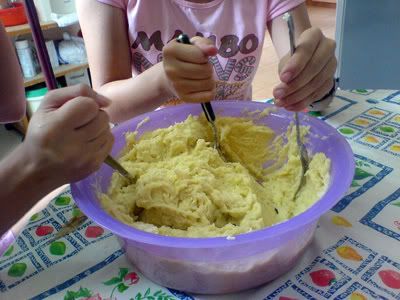 mash 'em tatoes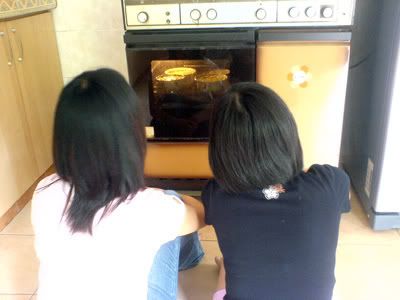 watching it turn golden brown
It taste so good, we knew we had to
tapau
a serving to Jess so that she can escape the horrors of hospital food. Her sister noted that this is the first time she actually finish her food while in the hospital. Thanx Vain's mom
has got it going on
and will be praying for your speedy recovery Jess - have faith gal.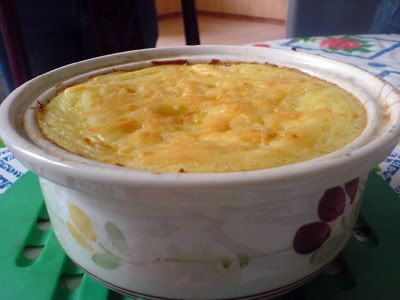 drool people! DROOL!!
Later that evening, we went back to the super big Jusco-thingy to eat some fish at the
Manhattan Fish Market
with Vain's family. Gotta say, despite the pricey-ness of the dishes there, it's worth it - really worth it. The portions are big and the food taste awesomely great. I like fish anyway. So here's another recommendation of
Some Good Food®
. Gotta love the blow-torch stunt.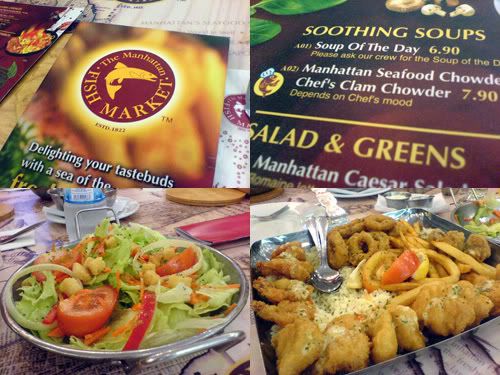 so full of sweeney and todd!!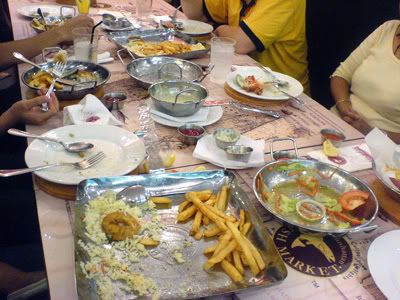 manhattan fish market ftw!
While in the new Jusco I found out that the Windmill that we have in Malacca and in Klang is at a WHOLE different level. The Windmill here in Klang puts Malacca Windmills to shame. They should just bury themselves along with the sloppy, wasteful governor of Malacca who used up our precious millions of ringgit to build some crappy fountain, waterfall and an seriously pathetic 'eye'.
bleh~
wonder where that came from....
Anyway, huiyin left for home on Sunday afternoon so she didn't get to enjoy them good food. The next morning we had to wake up unbelievably early at 7am as Vain had to fetch his mum to work so that he can use the van to bring us to the bus station. Almost missed my bus too but Vain managed to chase it down as it reached the toll; flagged down the bus and boarded it.
hehe~
All in all, it was an awesomely fun weekend at Vain's crib. Much full of
todds
and
sweeneys
through it all. Vain's a good host and a great brother. Thanx dude - you rock~
Here's one for ya dude~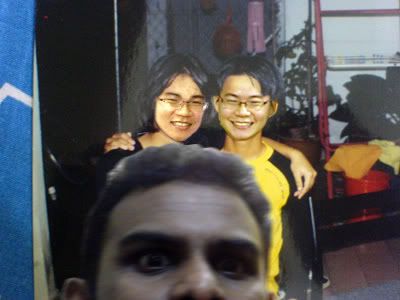 omg! it's klangitis~