This is the final post of our grace-filled trip to the Philippines. Reality here in Melaka has been sucking up most of my time so I apologize for the delay of the post - it's a lil rushed (need to wake up at 7am). Owh yea, this post is picture heavy so good luck ya?
hehe~
Day 9. June 17, 2009. We headed to a part of town where a small community resides with most of its residents being muslims. Our purpose there; to bless the kids at the local kindergarten.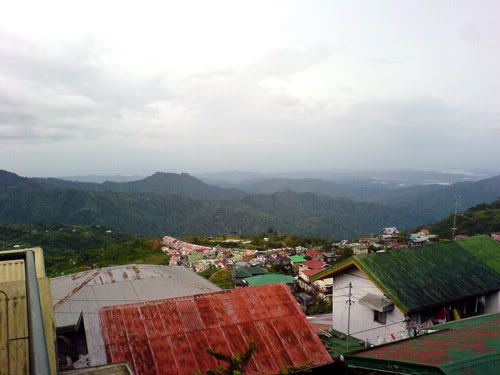 the valley towards south china sea (i think)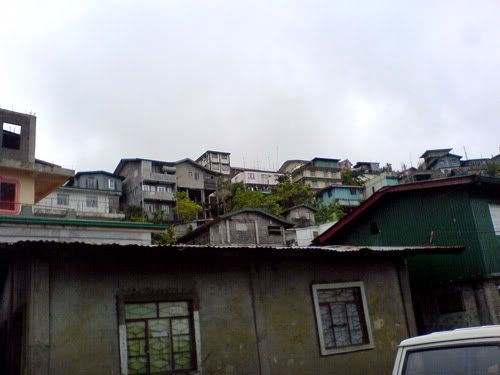 the houses on the hill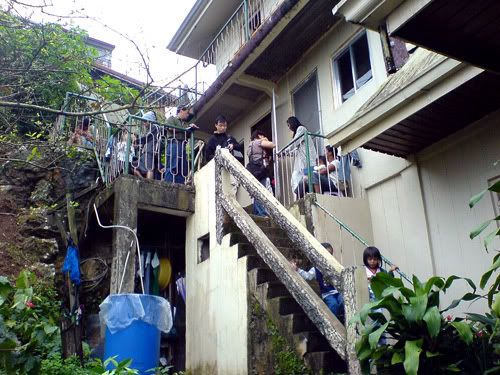 the kindergarten on the hill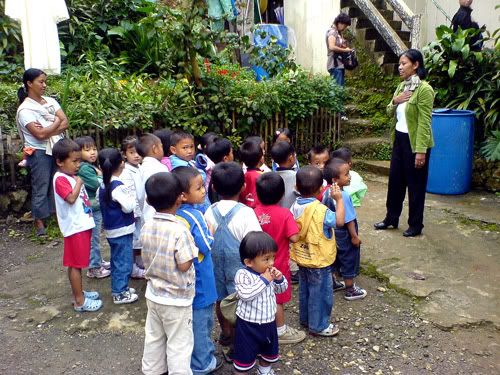 the kids from the houses on the hill
There's this rather cute kid, youngest amongst his peers (we're guessing) whom we dubbed,
'the stoner kid'
due to his long-nonchalant stares and occasional random actions like trying to open the gate, climb the fence, etc. Kinda reminds me of a less active
Shin Chan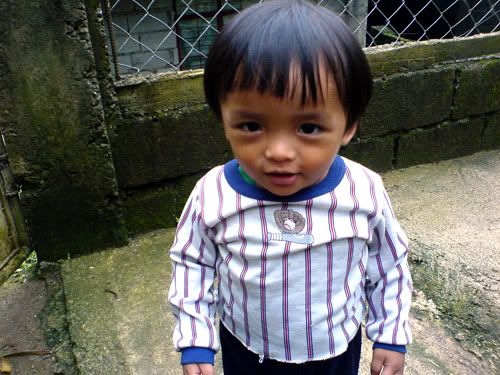 the stoner kid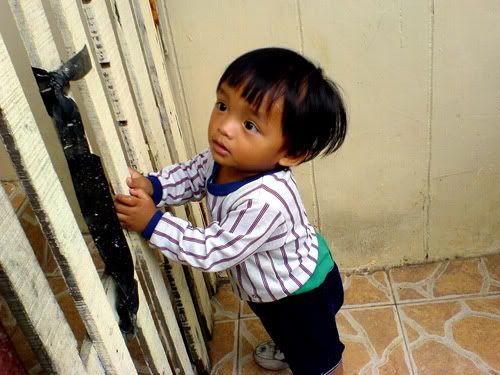 huuuuuuuuu~
Later we headed back to Bob's place to rest for a while and to help in their first house-church service. It was a nice and warm fellowship as everyone was friendly.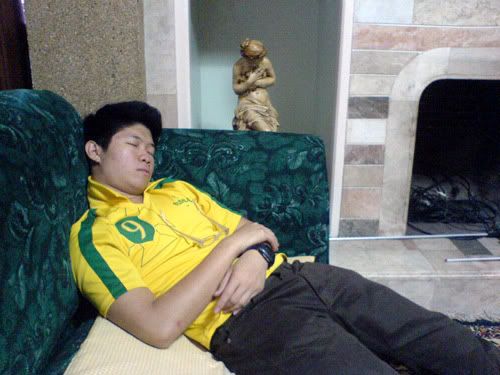 kee weng taking 40 winks (i counted)
Later that evening, we went to West Baguio to bless their prayer meeting. There we met up with those who were serving fervently at Bayambang, Pangasinan.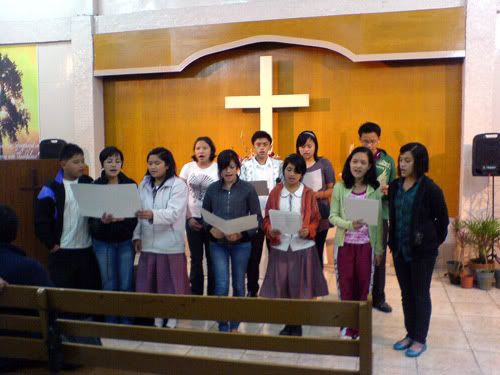 West Baguio Baptist Church's presentation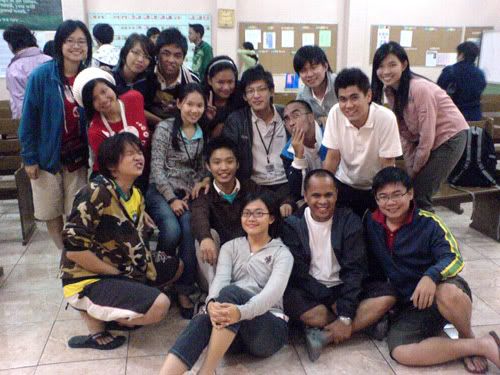 welcome back yo~!
Day 10. June 18, 2009. We returned to the kindergarten we were blessing the previous day. Unfortunately, most of the kids didn't come to school that day due to the rain. This time though, we brought gifts; bags with stationaries and notebooks, for both guys and gals. They were happy.
hehe~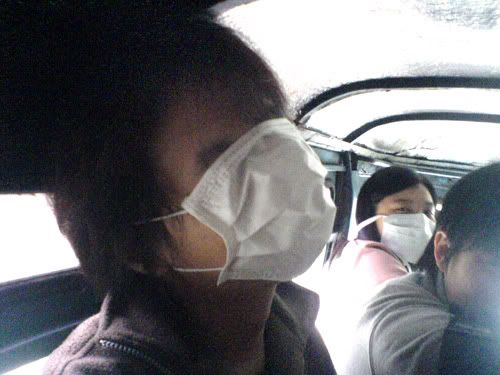 necessity is the mother of innovations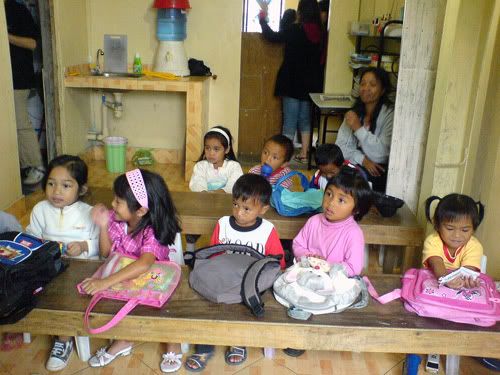 their classroom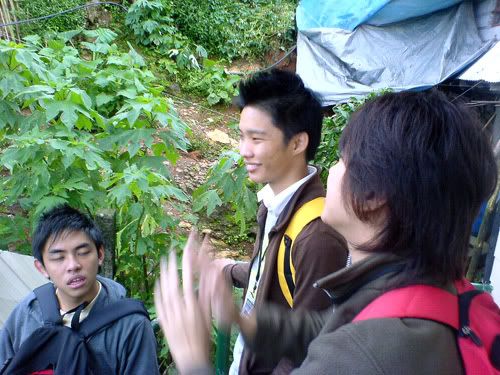 gestures of love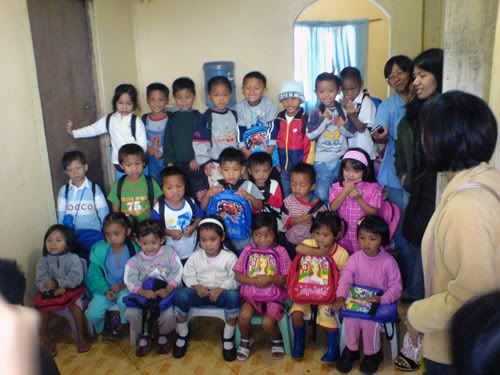 (most of) the kids
Since we're done early, we headed to the market to do more shopping and to.. well, chill.
Tok Ne-Nengs
were tasty. Syl bought me a book about God going to
Starbucks
and stuff. Went to SM City to eat
Some Food®
as per Ps Joel's recommendation.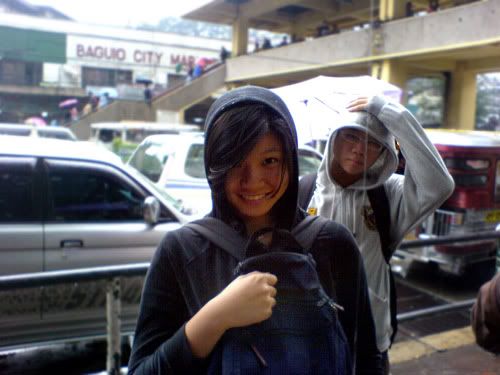 i kinda like this picture - it's nice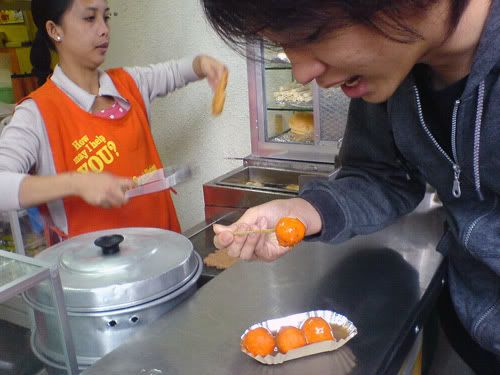 tok ne-nengs; deep fried quail eggs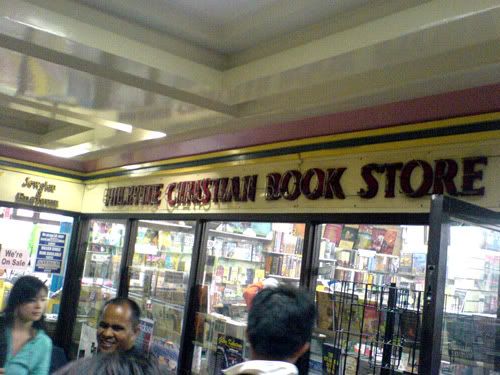 philippines christian book store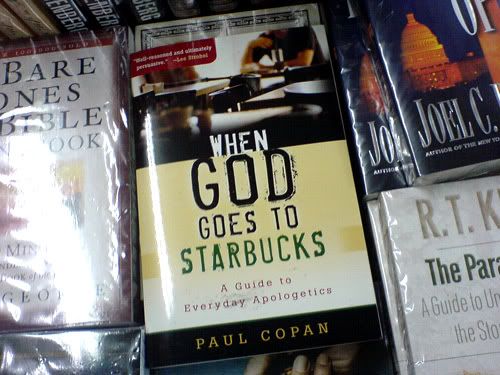 thanx syl~ awesome book about apologetics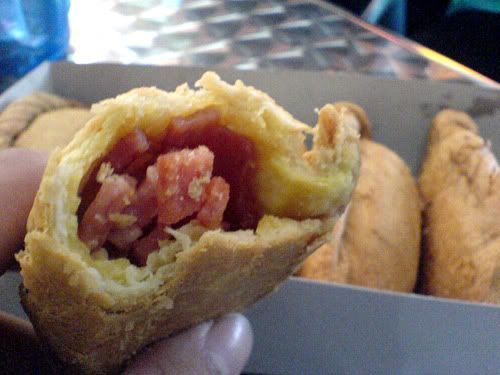 curry puffs minus curry plus ham and cheezzz~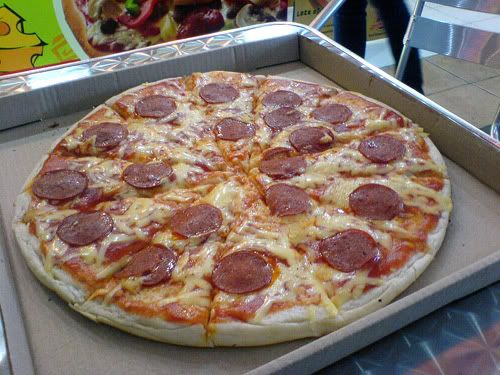 awesomely value pizza that's 1.5x larger than Pizza Hut's largest pizza
That evening, we went to the first CF of the semester for Cordillera Colleges at La Trinidad, Benguet. We presented a few songs and then Kee Weng shared with them a simple and impactfull message. We then had dinner at Rainbow Mission Church. More on them later.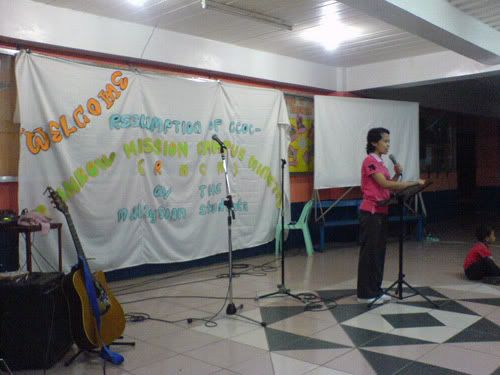 Cordillera College, La Trinidad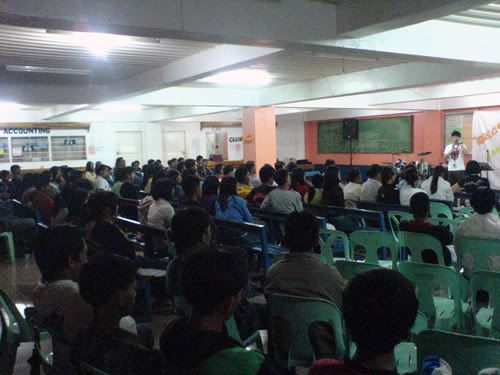 kee weng dowang his thang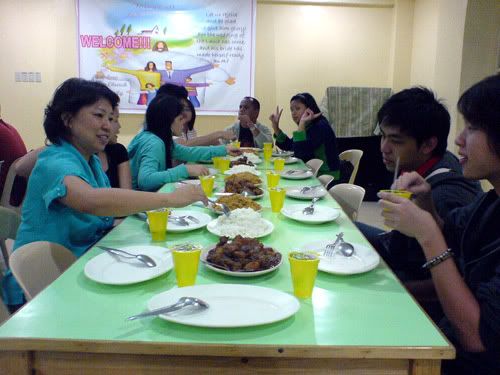 foodzz
Day 11. June 19, 2009. We rode on a
Ferrari
jeepney as Ps Joanne brought us to Baguio's Cathedral, right in the center of Baguio (i think). Spot the not on the 10 commandments. Winner gets a cookie.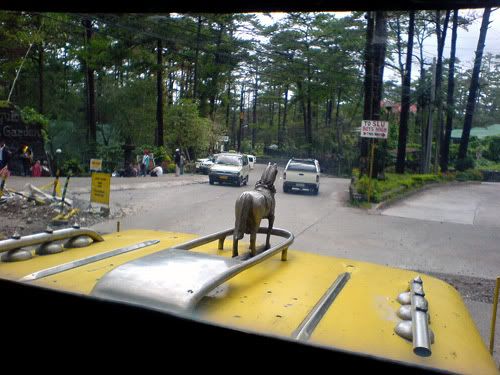 is that an old school enzo??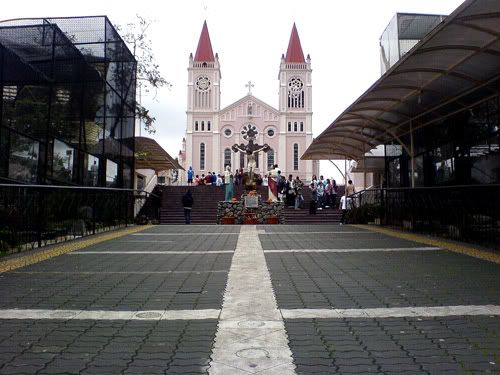 the cathedral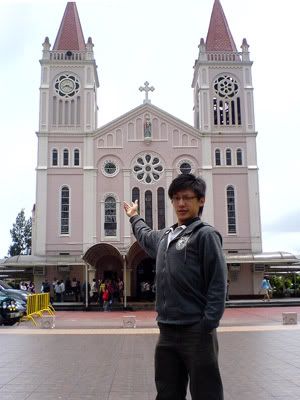 the only vain pic of me you'll ever see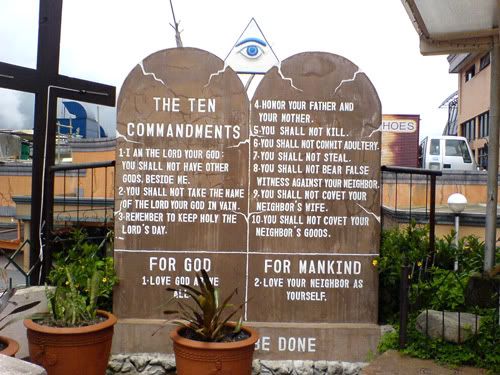 The 2nd best thing about my Philippines experience is this lil thing at a restaurant called Sizzling Plate.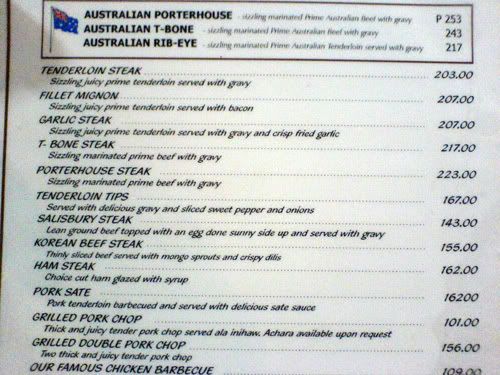 look at the price... done?
Here's the kicker; the conversion rate is around 1MYR to 13PHP.
What does that mean?
It means their most expensive steak, the Australian
Porterhouse
(similar to a t-bone) is only
RM19.46!!!
I ordered a
medium-rare
Australian
Rib-Eye
which costs me
RM16.69!!!
I must honestly say, this has got to be
THE BEST STEAK
I've ever eaten in my lifetime!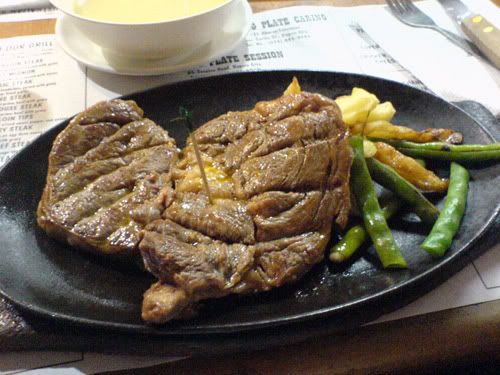 rated: Some Legendary Epic Good Food® (SLEGF®)
The highest rank of Some Food® series.
If
When I go Baguio again for any mission/holiday, mark my words, "I'd definitely eat there almost everyday".
After lunch we met up and made our way to Rainbow Mission Church along with our loads of shopping goods amongst which were food stuff that one of the teams were going to distribute for the street feeding activity. We did an Evangelistic Crusade at the church.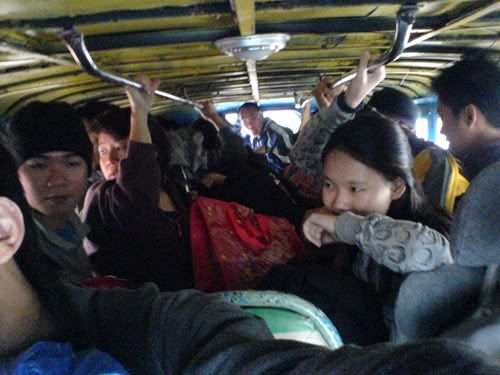 the crammmmmmampat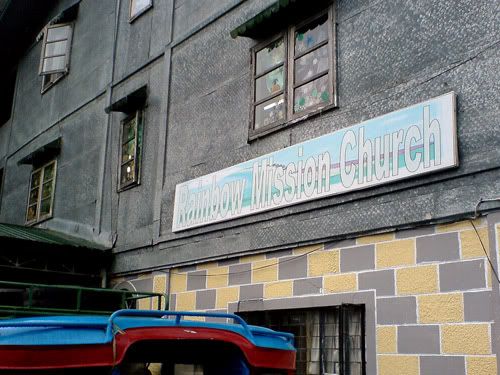 Rainbow Mission Church..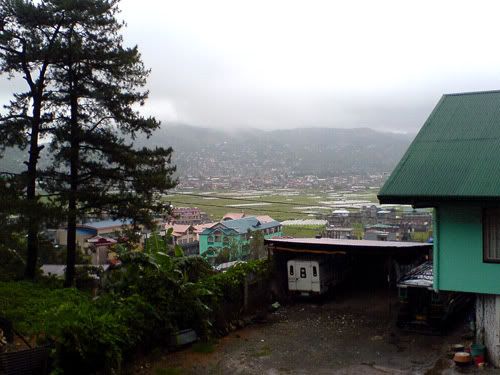 ..and nearby, a strawberry farm!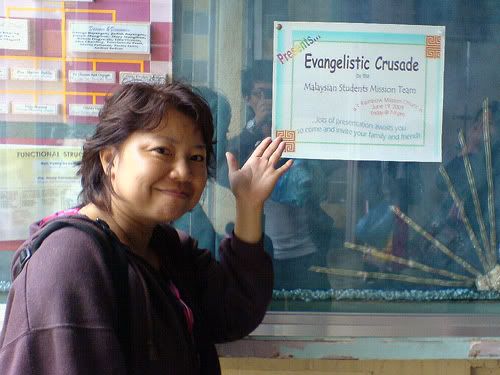 they're expecting us.. they know we're here... gasp~!
the getting ready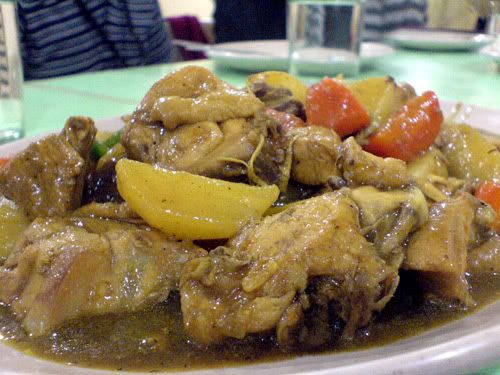 after the crusade was dinner: our equivalent pork pongteh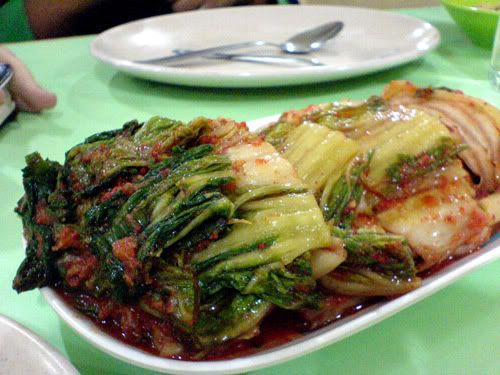 and everybody's favourite kimchi - the director of the church is a korean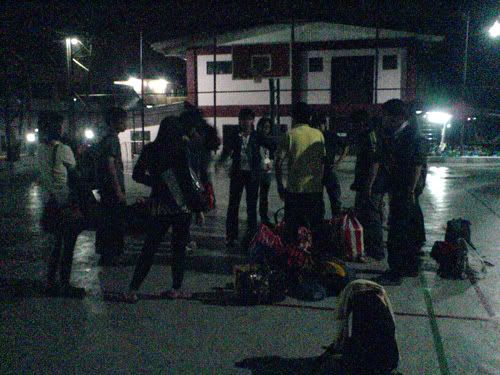 packing the food people.. just packing the food
After getting a good night's rest, the two teams who were going to head up to the mountains of Bugias prepped ready. The Bugias team, led by miss Jessica were to leave an hour earlier than the Abatan team. The important things we kept safely and guarded by Julian.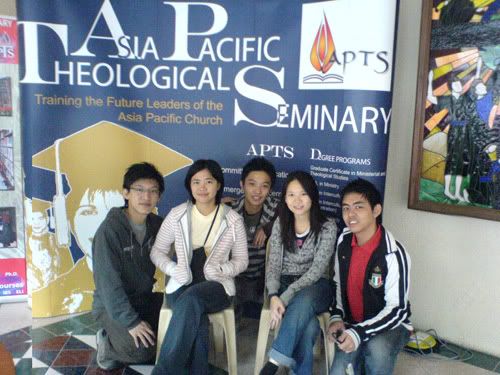 Team Bugias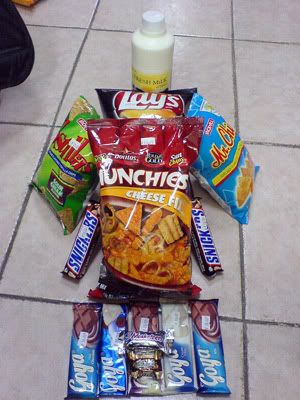 the important things
What followed was truly the highlight of my mission work in the Philippines. Nothing I can really say would remotely justify what my heart truly feels serving up there.
the way to bugias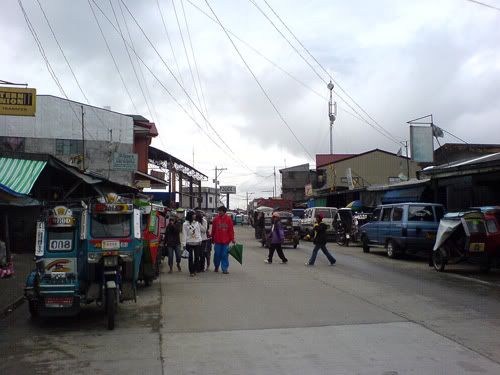 abatan town feels like its hovering on clouds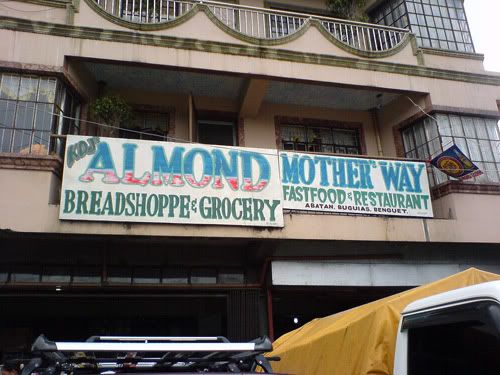 fast food equates to..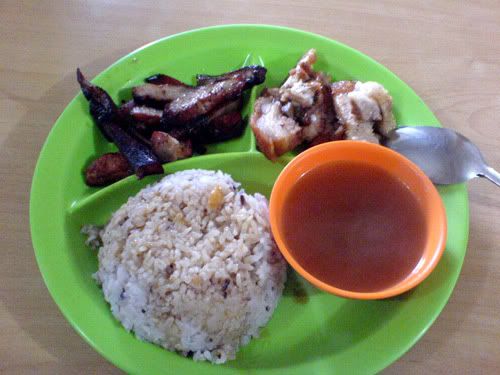 ..my first char siew fan in the philippines
After lunch, our host, Ps Alex and his friend took us to our first destination, a church down the valley. The 4x4 took us on a hour's journey to as deep as it could physically go. We had to hike down for more than 40 minutes the rest of the way.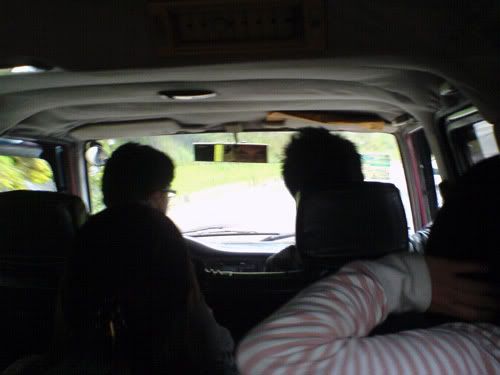 super bumpy off-road experience+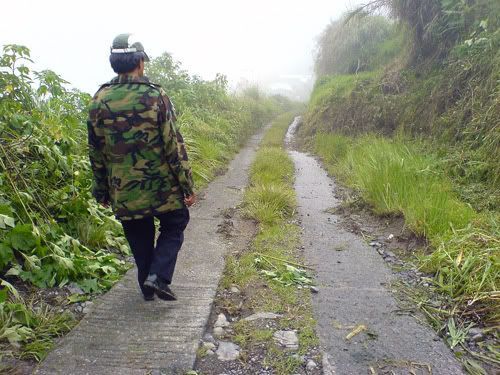 Ps Alex Simeon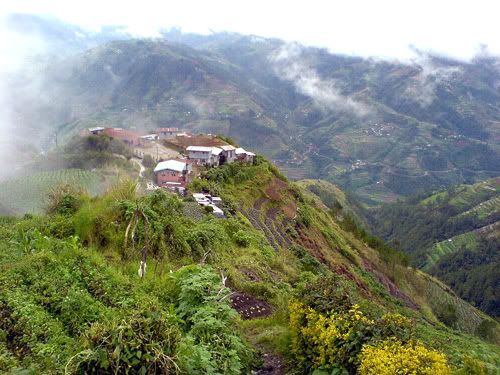 the view of the valley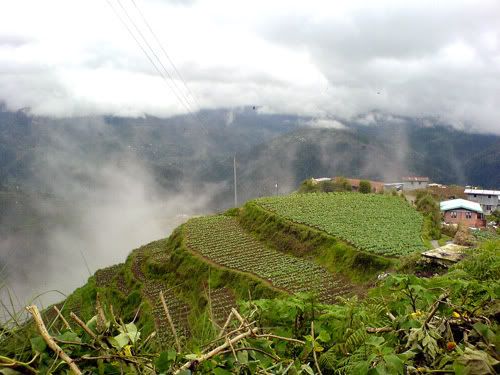 vege farms are a norm even at the side of the main road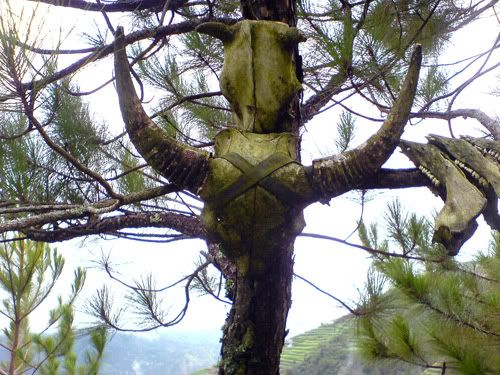 landmark 1, bull's skull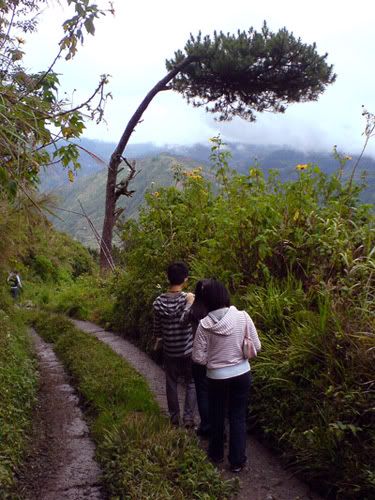 landmark 2, the bending tree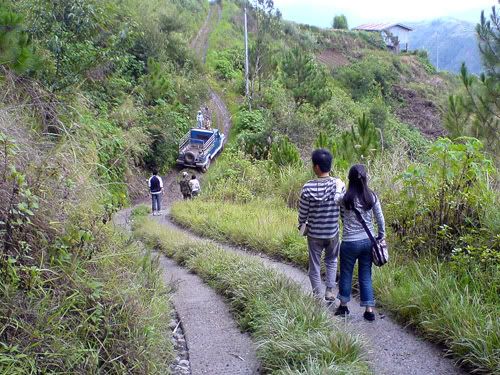 more walking
Soon we arrived at our first remote church. Most of its members had to hike up/down for an hour or so just to attend but when they arrive, they were smiling with joy and contentment for being able to come to church. And of their church? Well..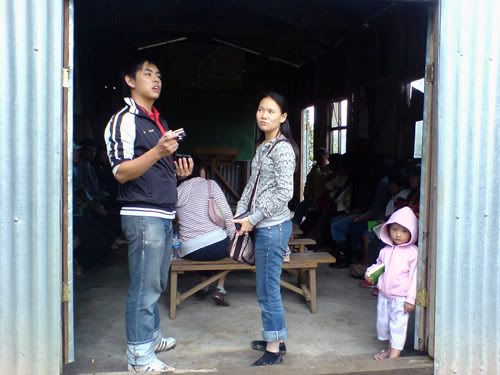 it's small and simple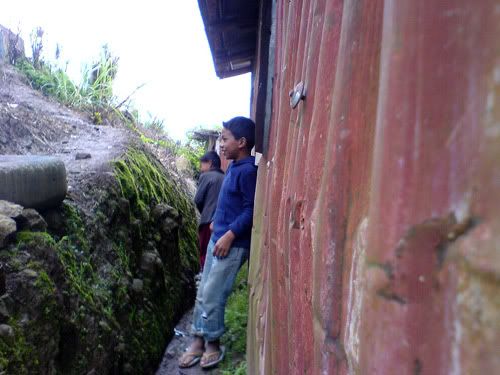 one side is the rock surface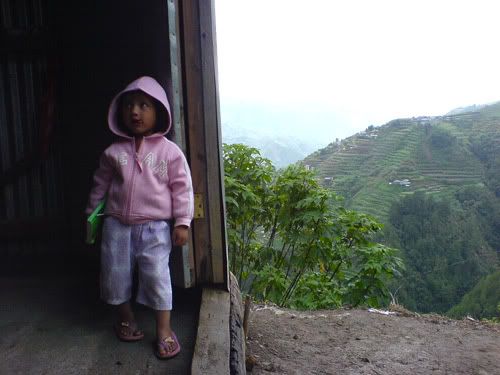 the other side is the cliff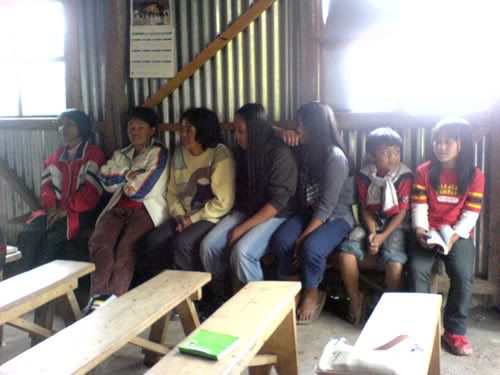 its members are mostly farmers of that area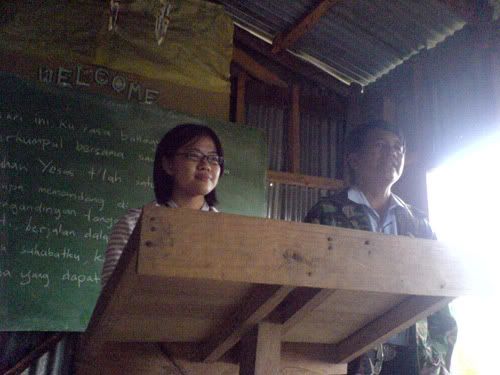 cp giving her testimony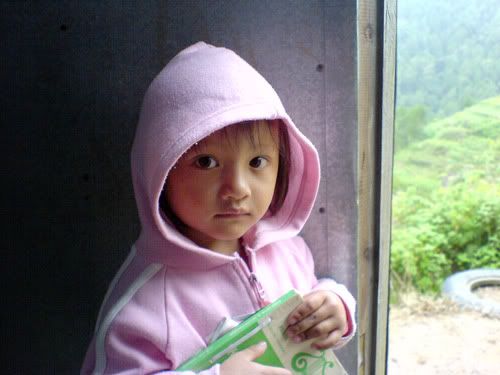 the most adorable lil' thing i've witnessed throughout this trip
After the short service we had to hike up all the way to the 4x4 and travel a couple of hours to Ps Alex's home. He built his own house and it took him two years to complete it. Real Men of Garr~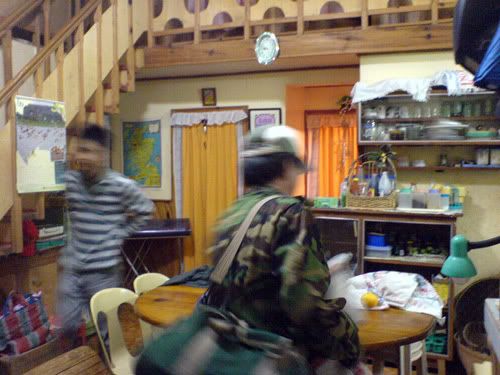 homemade home at home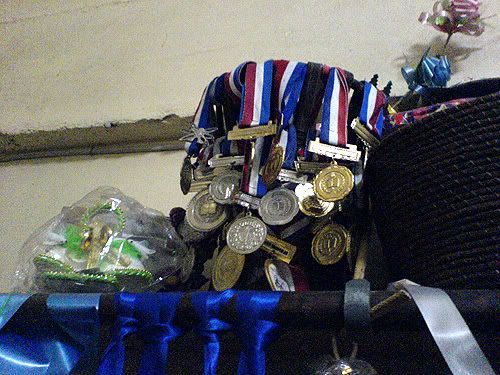 his children's medals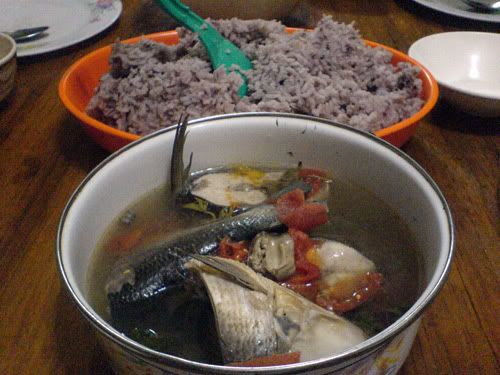 unpolished rice and ungutted fish in tom-yam'ish soup
The next morning, Ps Alex's wife was kind enough to take us to the hot springs down the valley. We had to hike for around 30 minutes to an hour to reach. I couldn't recall because of the alluring view. Gomen.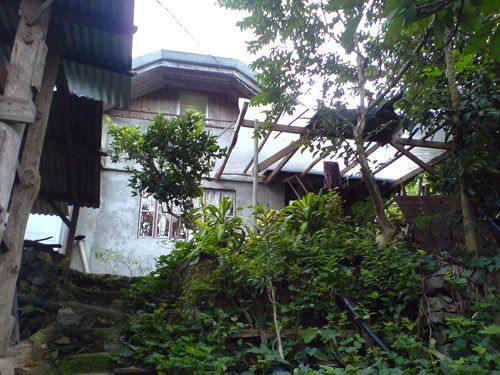 a clearer view of Ps Alex's house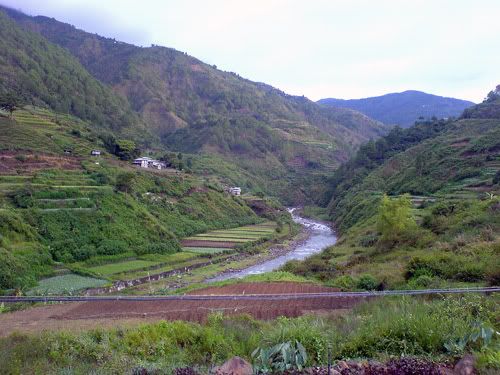 the valley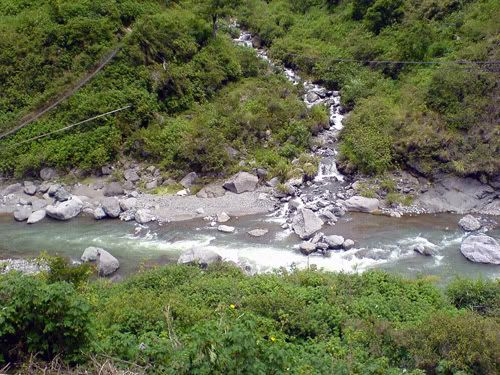 white waters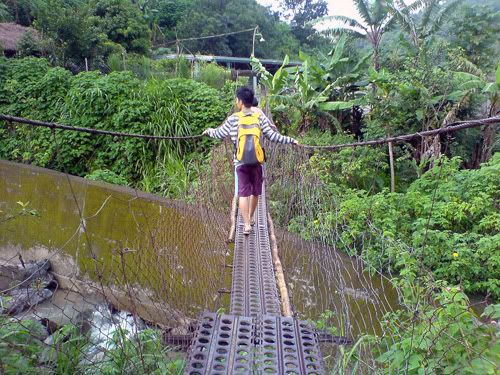 the bridge
Later we went to 3 churches before the Abatan Team called for us to return. My only regret is not having enough time to bless all of them to the fullest but I guess we did what we could.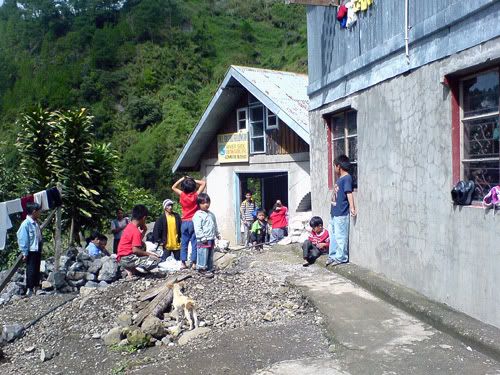 church 1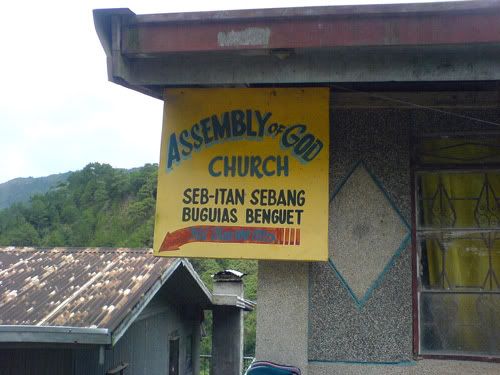 church 1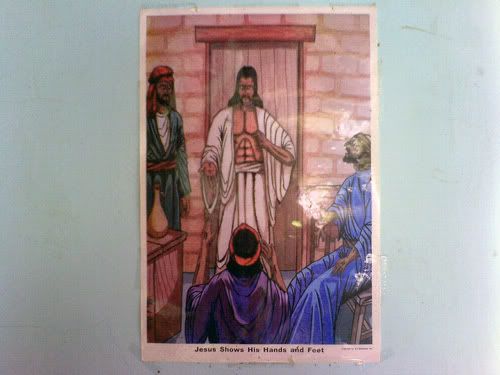 most of us didn't know Jesus had killer abs when he came down as a man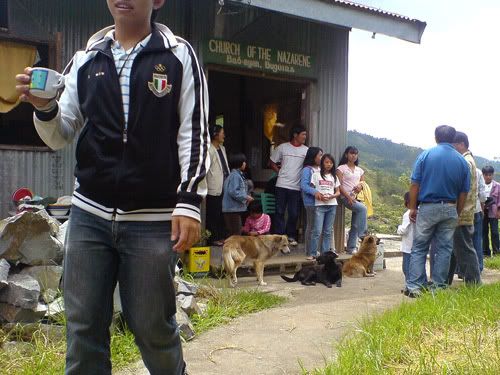 church 2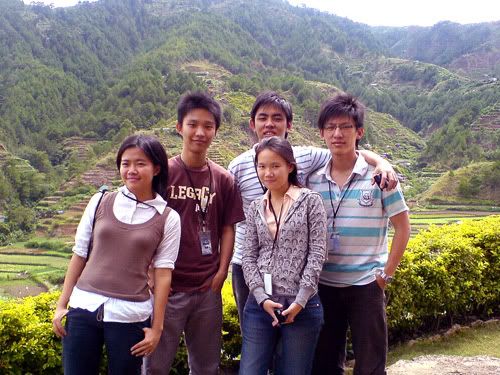 in front of church 3
We met up with Team Abatan and rushed back to Baguio as we're to have one last dinner with the rest of the team as well as Ps Joel and his gang. Btw, what ever happened in Abatan stays in the hearts and minds of those who lived to tell the wonderful tale of profound beauty.
*winks*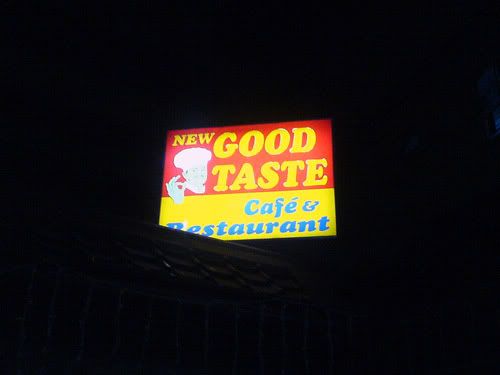 good taste restaurant - cheap and huge portions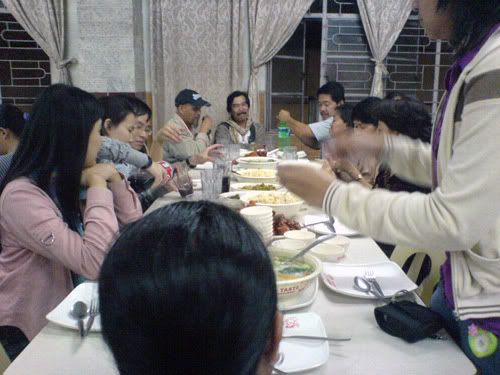 table A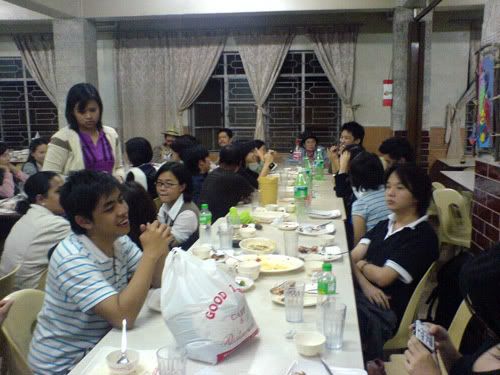 table B
Went back to APTS at around 11pm and rested for a few hours. Packed everything we had and did some checking to make sure nothing gets left behind. Soon, it was time to say good bye to APTS, Baguio and Philippines.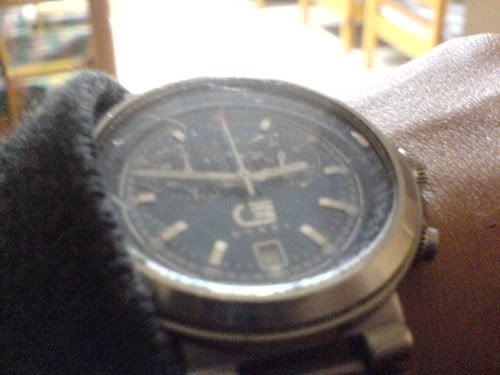 with little - or no sleep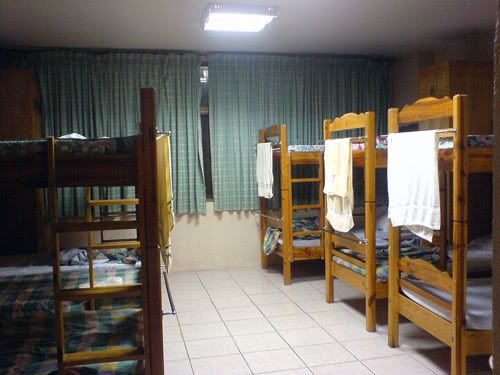 we bid the dorms farewell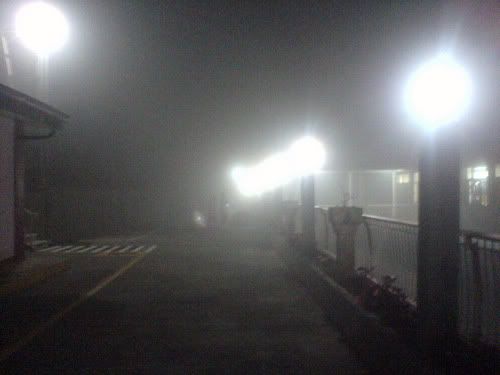 only to be greeted by a thick cold fog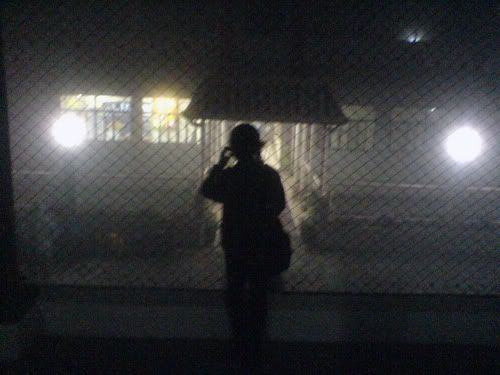 as pastor looks on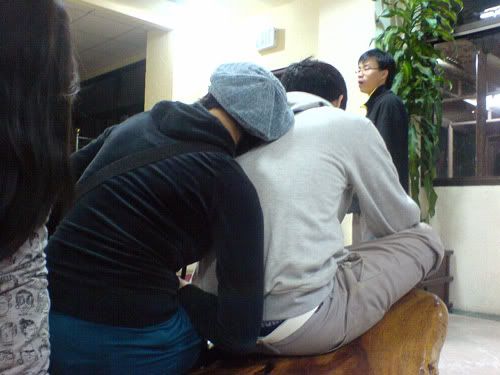 some rested while waiting for the transport to arrive
The drive to Clark Airport would take us more than 4 hours from Baguio and with that...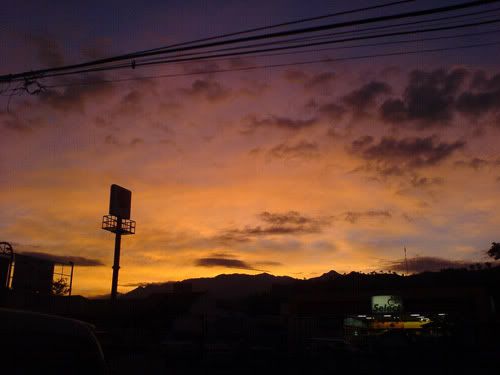 we caught the dawn of a new day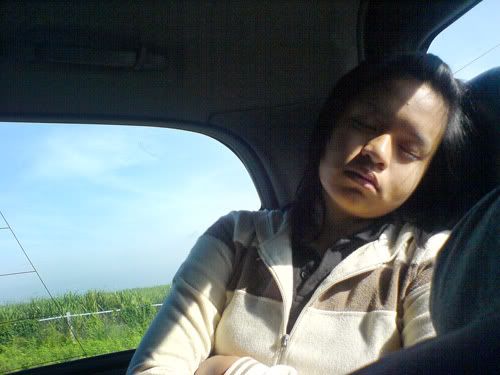 kim sleeping ever so peacefully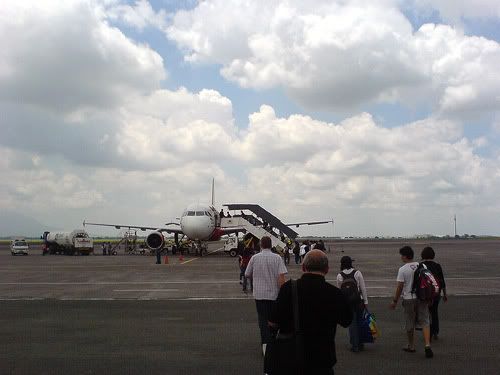 as we walked towards the plane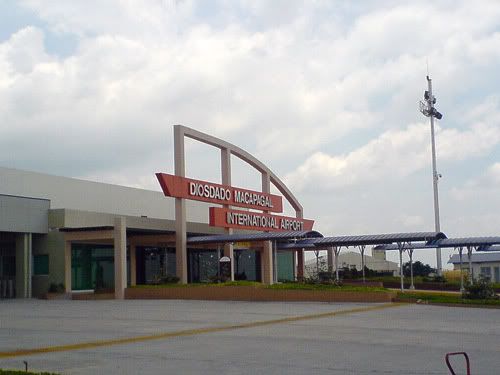 we said farewell to Philippines for the last time
While on the plane, I reflected back on the entire trip. Even now as I type this, I'm reflecting back on all the blessings that was given to me by God throughout this mission trip. We went there to bless and we were blessed in return. So here are my thanks..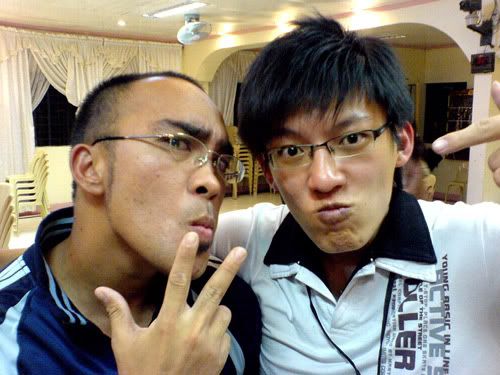 thanks Ralph for being a good bro, ever cheerful and cool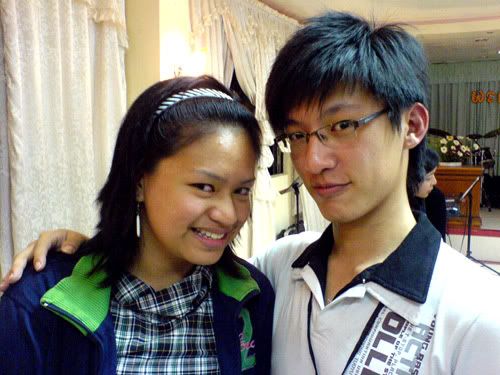 thanks Kim for being ever cheerful and full of life
(and laughing at wayne for being ssb)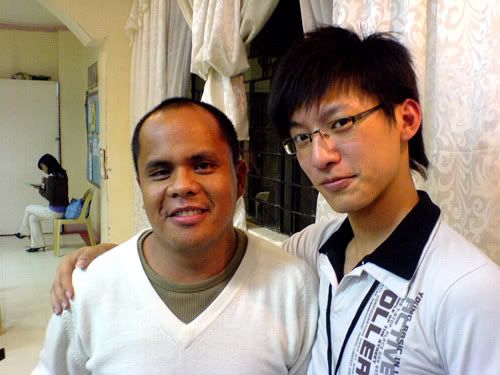 thanks Ps Joel for the instructions and thought provoking insights
your wisdom and lessons will definitely be remembered and well-used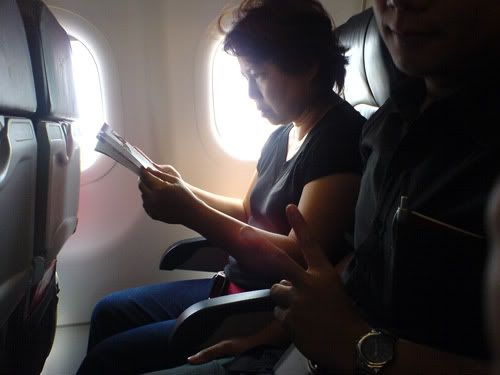 finally, thanks Pastora Joanne for guiding us and shepharding us throughout this trip. thank you giving me new insights of the ministry and to the heart of servitude and unity. thank you for you serving the One and Only God.
That's all I have for this blog. The rest shall be kept as fond memories and will be played back each time I serve Him, in any way.
Nitez peeps~
WontdieonE in the Philippines,
salamat po~!