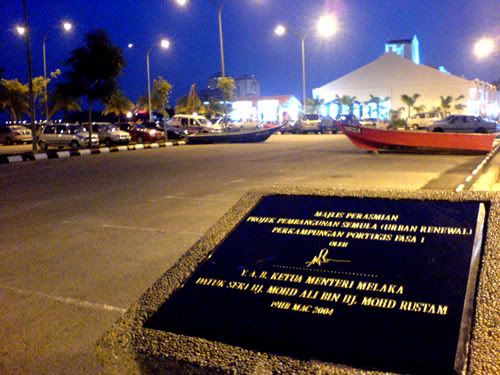 Welcome to Portuguese Settlement
So yea, lots of things have changed at that little haven. I remember fooling people into riding their bikes all the way here to try out some Portuguese Wine which is actually just plain good ol'
air sirap
(rose syrup beverage).
Heh~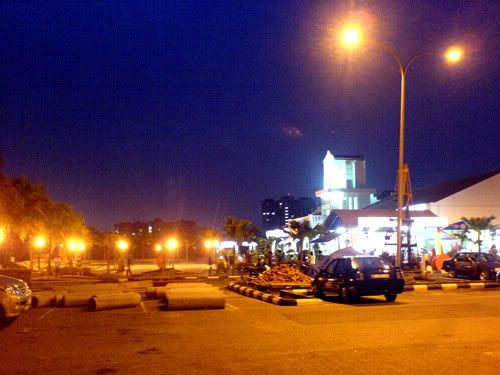 what used to be rows of stores have now been turned into a parking lot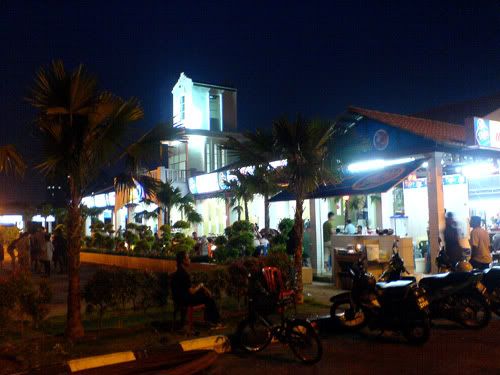 the shops are aligned to face the sea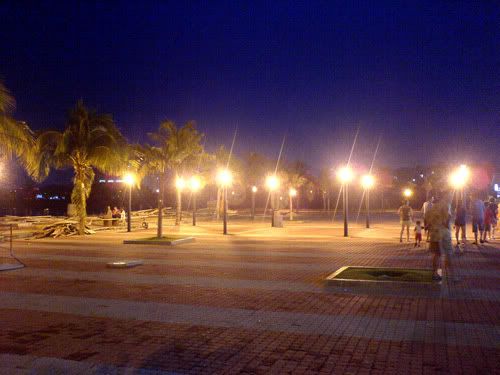 dating spot 101
So yea. Quite a few changes. First concern was that the old dude who used to make this awesome sour mango drink thing was no where to be seen. It was later when one of the shop keeper/owner/worker/thing told me that the drink is still around but is now being run by his apprentices... and that he has opened a branch in Melaka Raya.
righ~
In anycase..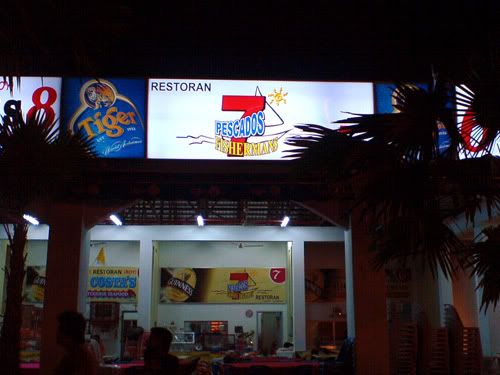 we ate at this store
Which is being run by chinese people. Funny, I know. We came for Portuguese styled food and we're eating at the shop owned by chinese people.
I'm not racist.
I'm just particular.
Thankfully, however the food was rather good though the price is expensive as expected. We ordered the usual lineup of food: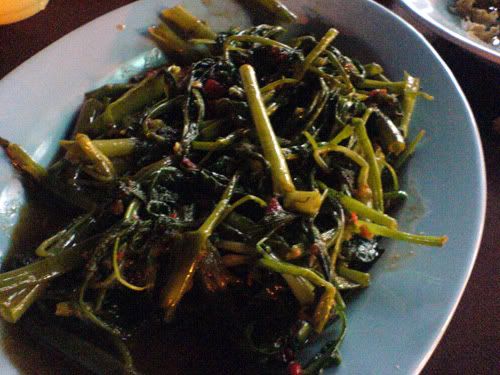 kangkung sambal belacan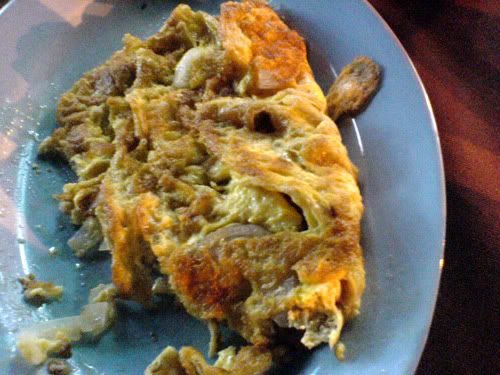 already eaten omelette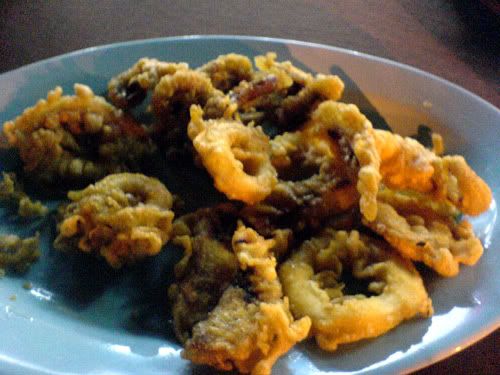 the must have squid fritters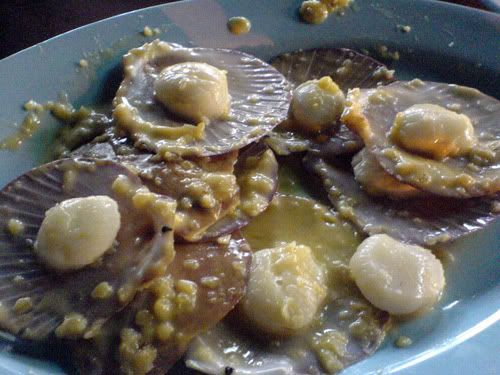 RM15 Scallop in Garlic Butter Sauce
Hereby declared Some Awesome Good Food® (SAGF®)
There's like a huge
ikan bakar siakap
that we ordered but it came late and thus I forgotten to take a picture of it. It looked like how
siakaps
should look like; think - fish~ We paid around RM70 in total for the 5 dishes which is just nice for a family of four.
Now all I have to do is wait for someone to
belanja
(treat) me.
heh~