I may be a lil late...
On second thought, it's never too late..
To Arthur~!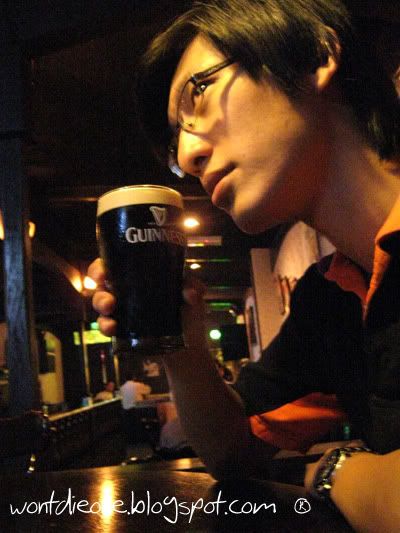 thanx dude for making something that taste better than beer
Last Sunday, something was brewing in the air.. something sinister- something... planned but since that's later on in the night we've gotta worry about dinner since dinner is practically my only real meal of the day on certain
lonely
days. So Mr Koo Cheng, Ms Est-Her-Dear, Ms I Ai Eye Aye and well, I, met up for Some Good Dinner®.
Since we're all working people
Since I had forgotten that Syl is not working yet, I tasked Ai to find us a place with
Some Good Noms®
and so... she took us to...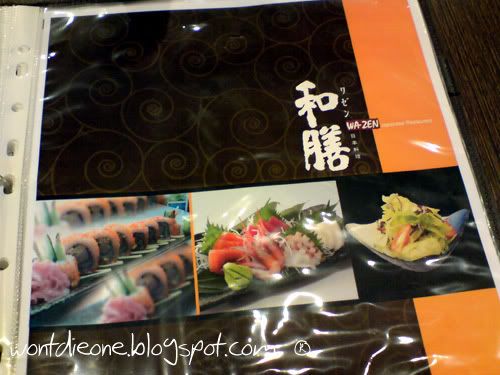 WA-ZENNN~!! *flings arms in the air, cause we just don't care*
Wa Zen, a Japanese restaurant located in
Melaka Raya
at.. well, Melaka. This establishment offers the usual suspects of
sushis
and
sashimis
,
sobas
and
udons
, chicken, pork, and beefs, and whole hosts of other typical Japanese dishes one may expect from a Japanese establishment where Japanese themselves dine in. We came in around 8.30pm++, the place was cozy with the very comforting warm Japanese ambience.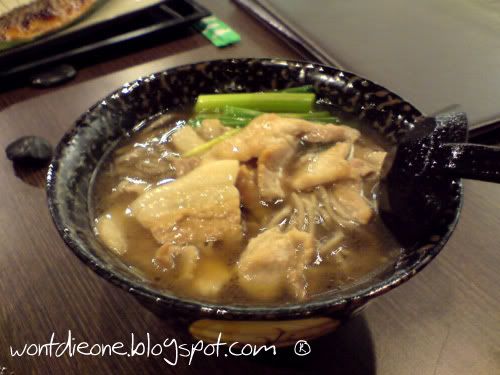 soba pork noodles with super tasty soup, rated SGF®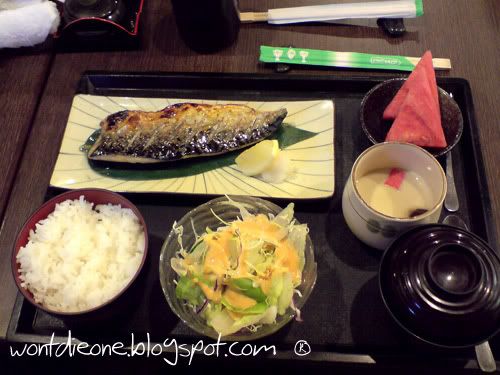 mackerel (i think) with awesomely crisp skinz, rated SAGF®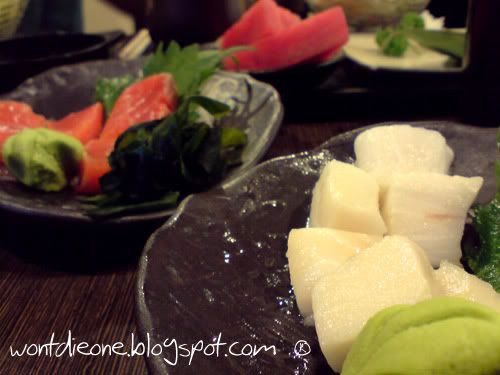 salmon and some buttery fish-thingy sashimis, rated SAGF®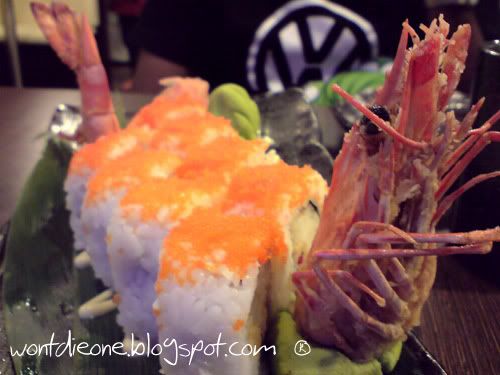 dragon maki aka prawn roll, rated SAGF®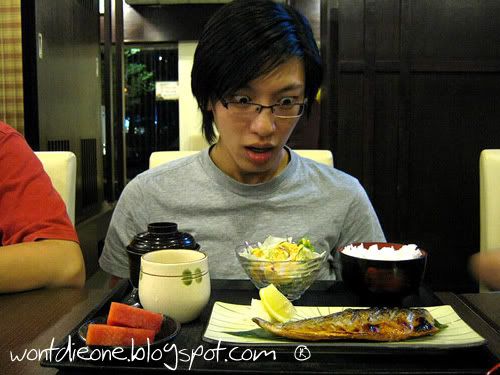 "it's so biggg"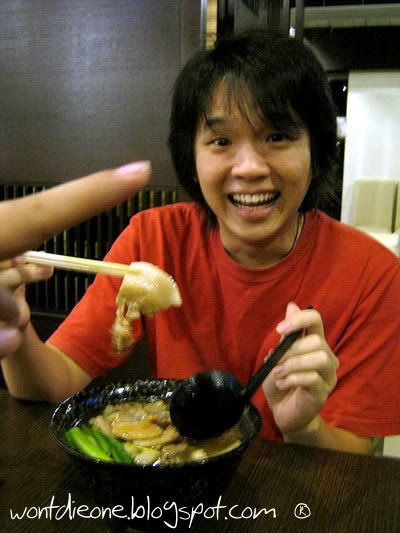 "there is a hole, i must fill it"
We also ordered some Japanese tofu. It was incredibly soft and topped with soy paste and spring onions, simply superb. Overall, the food was just simply amazing. Both taste and portion is an easy win over the current favourite
Sakura House
. But what about the all-important price-to-worth ratio? The ratio that governs almost all my expenditure that is incomprehensible by the likes of Vain. Well, the total bill came about to around RM130 which would make it cost around RM30 per person. I've just found a new favourite Jap restaurant to frequent.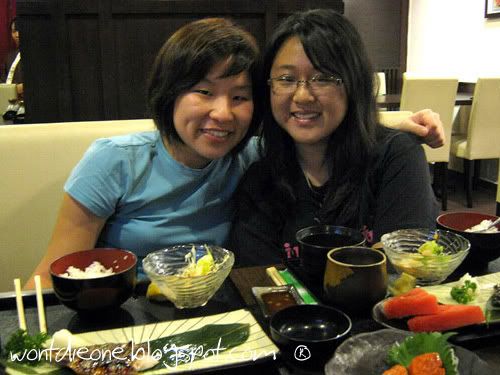 thanx ai for the intro and sum pics~!
Since we still had some time left, Syl and I decided to drop by Rachel's place to ask for food. No seriously, we literally went to her house in the middle of the night around 10pm++ to ask for food. The best part she obliged and was gonna cook us some Korean noodles or something. It was then that Ai and Est popped up to surprise her. While the day still counts, Blessed Burfday to ya Rachel.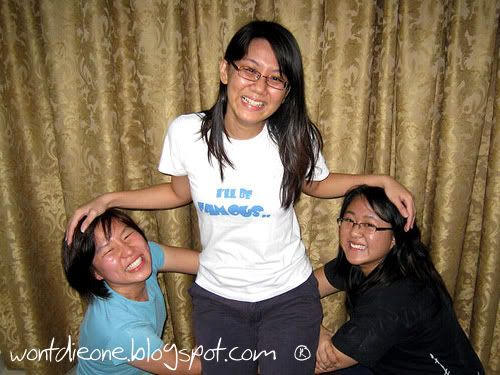 happy three friends
Who says accountants can't carry each other?
No one actually.
I just made that up.
heh~
After guiding some lost souls to the secret location of Jo-L's crib. We celebrated Est-Her-Dear's burfday so..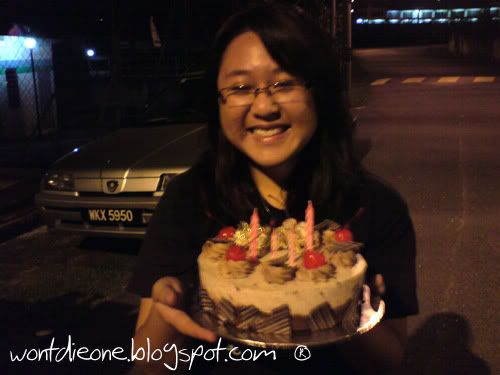 happy burfday est-her-dear!!!
Nah, I kid. She's just the cake-carrying slave. She'll dance and wash your feet for a good price too. Never really tried it yet though....
Anyway, we snuck quietly into the house with the help of Jo-L's older brother, Jo-N. Waved a friedly "hi" to the parents who were watching TV and in mind ran the possibility that he's half-naked in his room. Shook the image off with a quick shudder. Not wanting to traumatize (or excite) the gurls, I kept that thought to myself.
Kicked down his room door.
Started singing 'em birthday songs- in tune!! XDF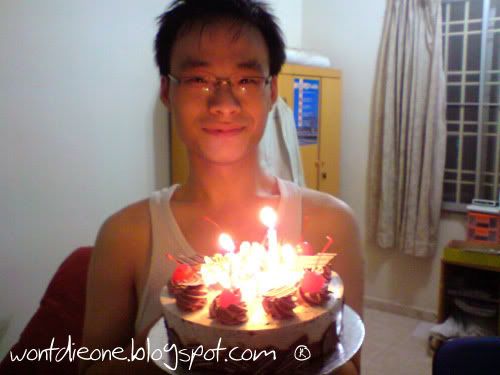 Blessed Burfday Jo-L~!
Presents were given and fist-bumps and hugs were exchanged. Here's mine to ya dude~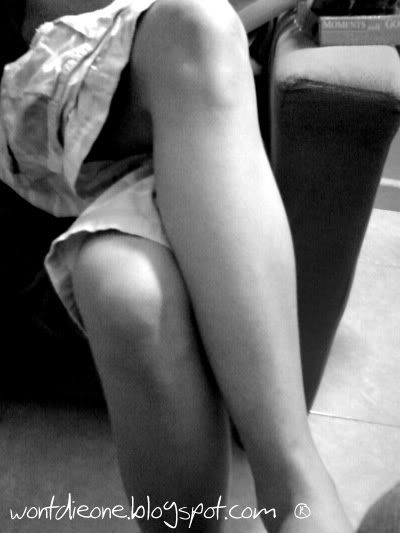 sum long legs
Pretty fun Sunday. Something I wish I can experience more often. Working can really drag ya down throughout the week and it's always refreshing to enjoy the company of
Some Good Friends®
.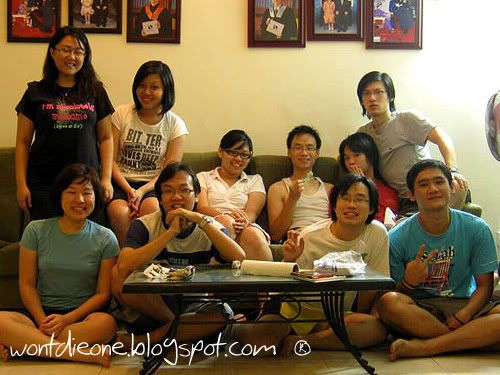 compulsary group shot
*pic thanks to Ai XD
Well. That's all for now. Back to work.
heh~