According to the EMS tracker she should have arrived in Melaka already. Dad and I boldly took the risk and traveled all the way to Post Laju office to pick her up.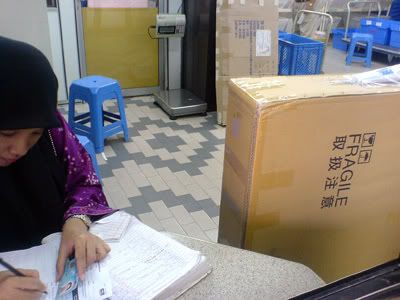 there she is!!
True enough, she has been waiting there for a good 12 hours it seems and they weren't planning on letting her go so easily too. After paying the slapped 10% tax and the additional RM45++ for posting it down to Melaka, she was released into my warm arms.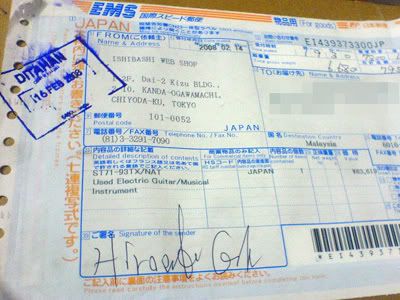 my new wife from Japan has arrived
It took less than a week for her to journey all the way from Ishibashi, Japan to here in Melaka, Malaysia. The journey costs her RM300 for the Electronic Mail Service shipment. I'm willing to pay.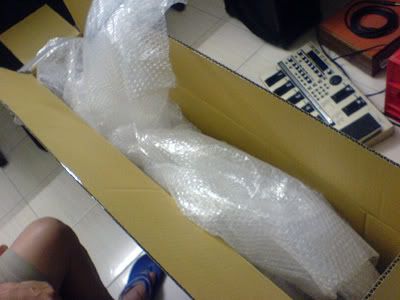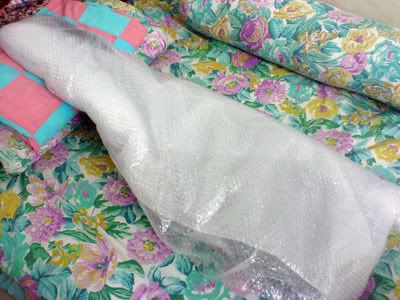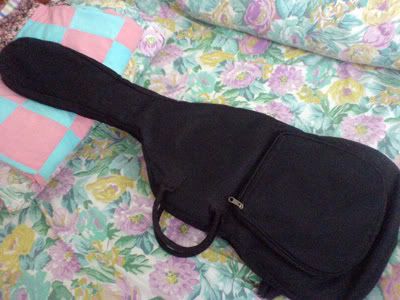 guitar in cheap softcase wrapped in tons of bubble wraps
Like a new bridge on her wedding night, I lay her on the bed. Slowly, I unzip that which encased her very beautiful body.. and she shone like a new born baby.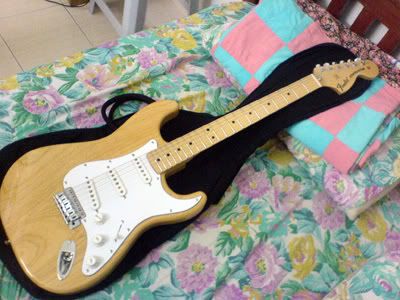 CIJ Fender ST71-93TX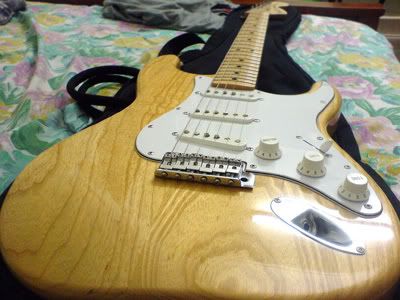 Ash body - Natural Finish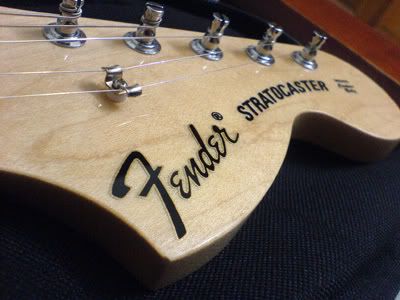 Old school big headstock
Maple neck oval type, 324 scale
Maple fretboard, 184R, 21F
41mm nut width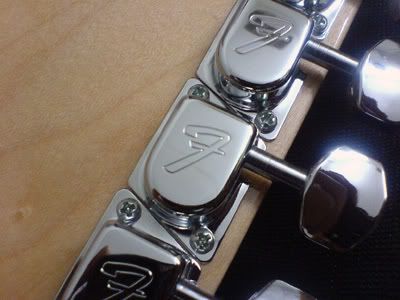 Schalle F-Key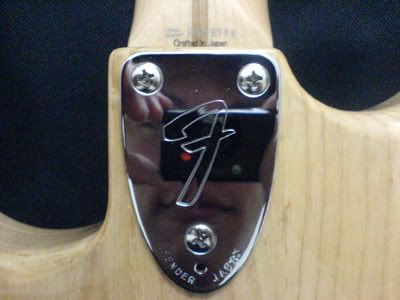 Old school 70' reissue 3 screw neck plate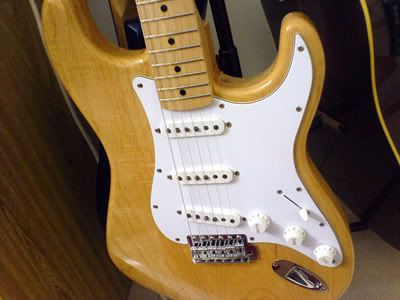 Texas Special (USA)
1 vol, 2 tone, 5-way switchblade
Diecast block bridge S5D current
I did not use any.. effects, just raw energy straight into the amp and after satisfying myself with her beautiful melodious voice that melts my heart and my hands, I realize that I'm officially, unbelievably broke.
Well, if ya ain't got money, you've got the
blues~
Good nite peeps and thanks for all the prayer and support for my dad.
p.s. i've yet to name her. any suggestions? sexy, jazzy names ya? hehe~