I've been having this nut-cracking irritant that has driven me nuts many times since last week. Every time I have the urge to eat something very delicious, I'm reminded of this thorn.. this.. cancer.. this.. ulcer, on my tongue.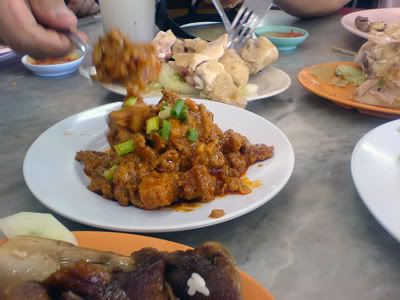 hot curry chicken
Today, I cracked. I gave up on withholding my inner-cravings for saltish, oily and spicy food. So what about the ulcer? I'm a man. A MAN I TELL YA! And men won't let no stinking tongue-ulcer get in their way of their food.
...
Besides, mom's
curry asam pedas fish
is rawking. How could I ever say no to that?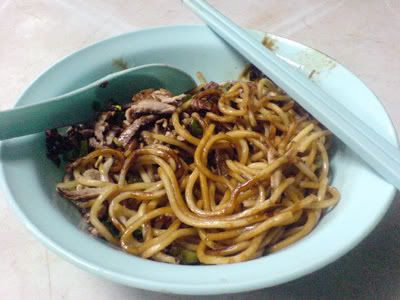 tasty full-o-tau-you duck noodles
Not only that, during the one week mid-term break, I almost lost my middle toenail due to a mishap of feet and strong iron. They don't really mix well, feet and iron. Take my word on that. Till now, it's still black but the nail refuse to fall off or rot off and stuff. Feel like taking the pliers to pull 'em out.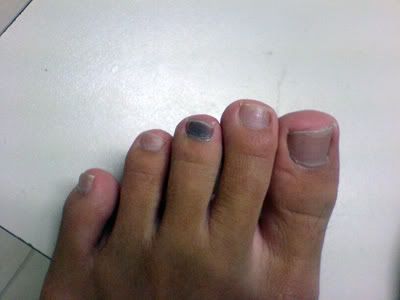 break free?
Other than that, last Tuesday CF, I realize how long it has been since I last played in CF. Well.. it's not
thaaaaat
long but long to me nonetheless. In fact, I don't recall ever serving alongside J.Lee. My hands were a lil' rusty, just a lil' on the chord handling but not too bad thankfully.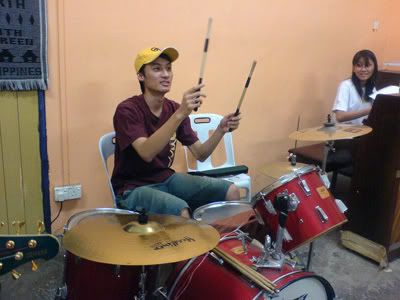 epic cap of knowledge and wisdom
Lastly, earlier this evening (Wednesday), after a day or two of postponing cleaning up grandpa and grandma's grave due to the heavy rains, our family of four packed up all the equipment we need and headed down to
Krubong
to pay our respect to our beloved grandparents. Was reminiscing a little on those times I fed my grandfather ice cream. He likes 'em vanilla ice cream.
*sigh*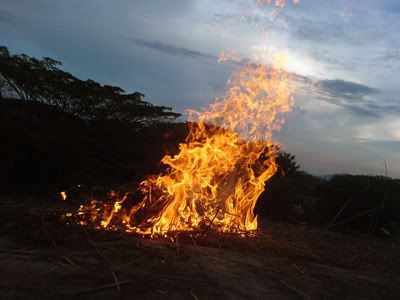 flames out to heaven
Rather busy yet not that busy week. Right now I'm down with flu and sore throat. So yea, rather eventful week. Broken nail, tongue ulcer, flu and sore throat. Wonder whats next. >.<
Blessed Burfdays KP, ZX, and Su Be~!!
Nite peeps~