Three see-gees
(close to
bee-gees
)
Two drivers each.
One semi-last-minute planning.
- - - - - - - - - - - - - - - - - - - -
Destination:
Burnt Fish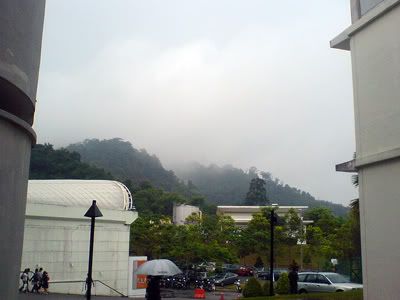 genting ftw~?
The day started of rather slow-paced. Rolling clouds and cold breeze greeted the students in campus. The large mist over the Bear Hill demanded the attention of people passing by to admire its beauty and say things like,
"Lol~ Looks like Genting man~"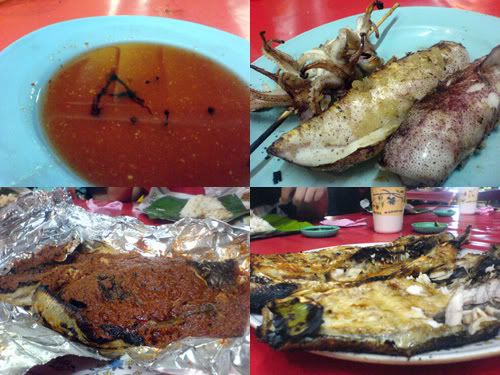 was so hungry that i didn't take many pics - sorreh~
Later in the evening, As-The-Dear's CG, JT's CG and
*koff*
me CG went to makan
Some Good Food®
at
Burnt Fish
, not at the usual Umbai but this time, at Alai. Not so big difference in name but an slight distinct difference in taste. Our CG reached the earliest despite leaving the latest (20 mins later), and the funny part was that somehow, we went to a different burnt fish than the other 2 CGs.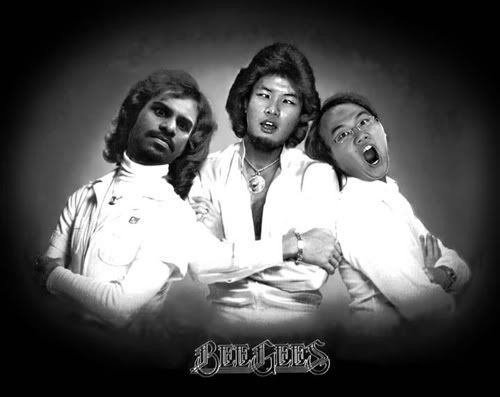 I lol when the idea popped up.
Nite peeps~