Being part of the NOC4 music team isn't all fun and games. It involves lots of dedication and patience. Not to mention grim hard work and the pure passion to serve. Well, it's actually not that scary larr. I just made it sounds serious for
fhunn~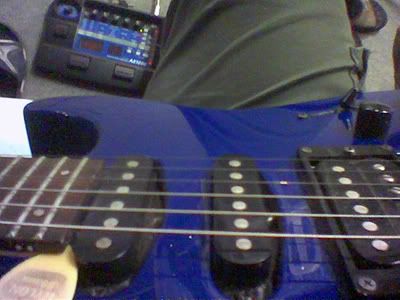 mastering the control of effects and volume..
Before the Intensive Week started, the band wasn't so busy. We would come to practice at least once a week, roughly understand the song and our parts in the song and practice our instruments as often as possible. That's before the Intensive Week started. Right now for this whole week, we'll practice everyday from as early as 3pm to as late as 1.30am. It's true kids, while you're tucked into bed every night, a group of highly specialized personals are undertaking serious work.
ahaks~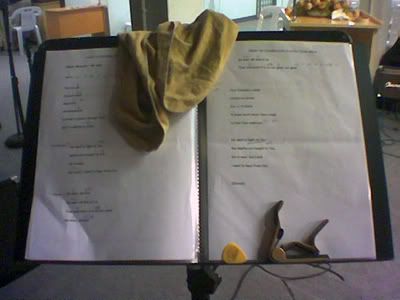 ..while keeping a close eye on the song..
It all started from an interview/audition a few months ago. After undergoing some really vigorous auditioning and lots of mental stress a group of 6 were finally chosen. We were called the Six Saints. Back then we were like babies thrown into the wild and forced to mature in order to survive the cold life of a NOC musician. Okay, so we weren't called Six Saints. I made that up because I thought it sounded cool.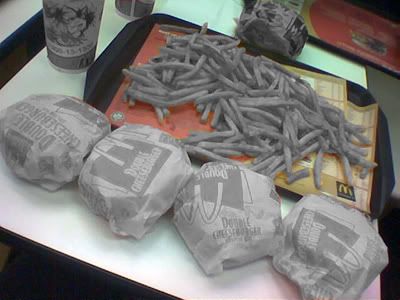 ..and eating unhealthy burger and tasteless fries~
Just in case you've been away from CF for quite some time or you have absolutely no clue as to what I'm talking about, let me introduce the NOC4 band.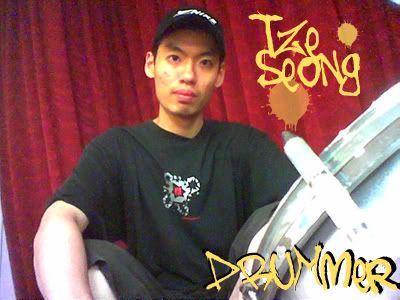 the corner stone of the band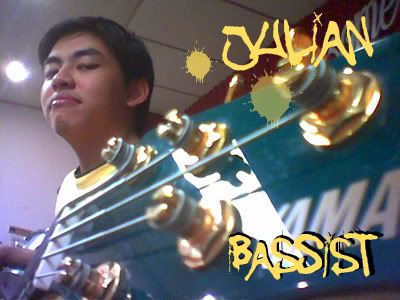 the pillar of the band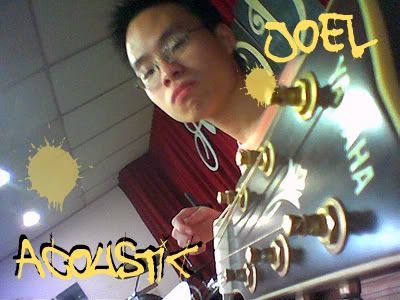 thepersonwhosplayingwithmywife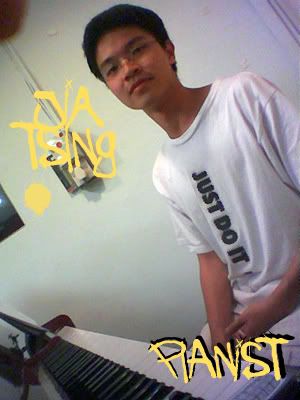 the dude who's instrument sounds funny without the letter 'A'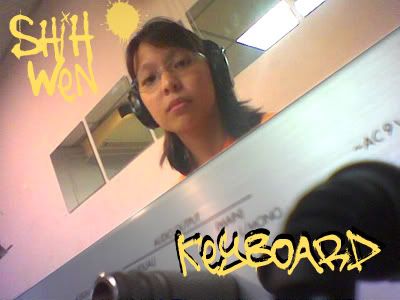 the rose among thorns.. lots of thorns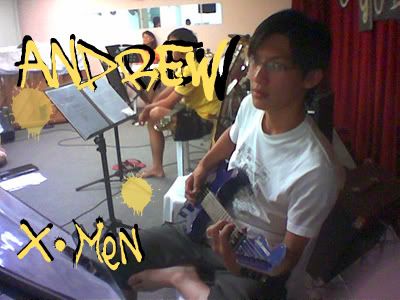 the last and least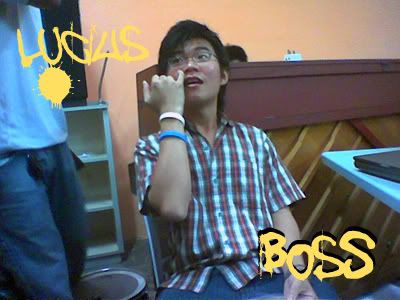 the slave-master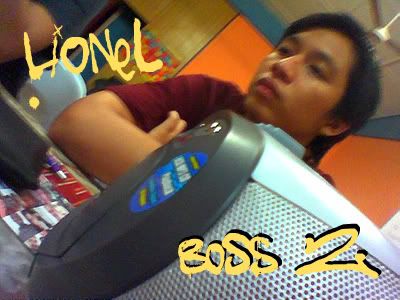 the ah long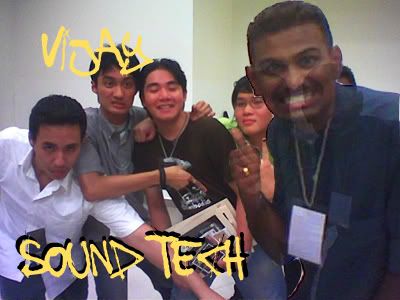 guest star sound technician from PG165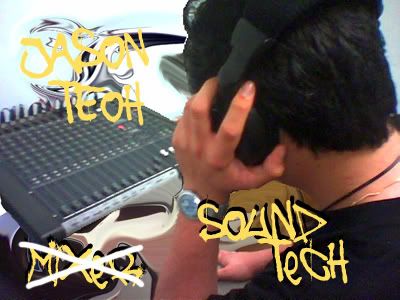 another sound tech cameo appearance from PG165
Get ready for NOC4 - coming to a university near you on February the 16th