After much procrastination-resisting and pestering from
'the one who shall not be named'
, last Tuesday, I finally decided to make my international passport. My previous international passport was like 10 years ago and that was the first and last time I ever went overseas. Quite the
jakun
eh?
*sad*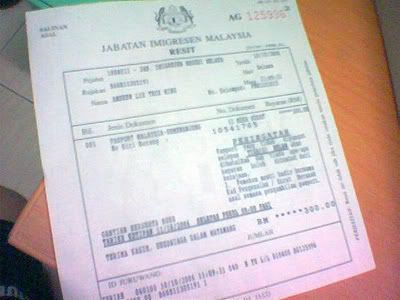 a 300 bucks worth of receipt
So yea, on Tuesday I went to the
Jabatan Pendaftaran Negara, Negeri Melaka
along the Ayer Keroh highway, took a dashing picture of myself, fork out RM310 (picture included), got my receipt and went back home. I was instructed to come back the following day to pick up my ready-made passport. Came home feeling ever satisfied. Everything seemed okay until..
I realize I didn't take any picture of anything at all!
JENG! JENG! JENG!
Determine to right my previous wrongs, I set my alarm to ring at 9am. Just to be safe, I set my handphone alarm to go off at 9.05am. And for my back up, I asked GerX to give me a wake-up call at 9.10am.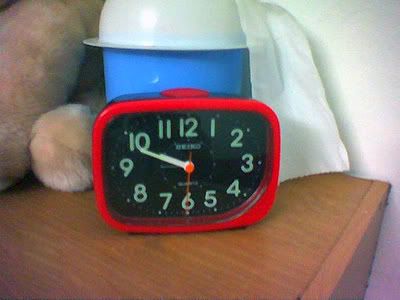 RIIII-*SLAM*-iiinng... *die*
I'm a slacker, I know. Oh well, at least I woke up not too late.
heh~
Went back to JPN (or Japan - pick one) this time fully equipped with my handphone camera and with a vengeance, a big vengeance. Just you, me, and my gun. Sort of like Sylvester Stallone in The Terminator or Leslie Nielsen in The Naked Gun. Yea, something like that. Moving on..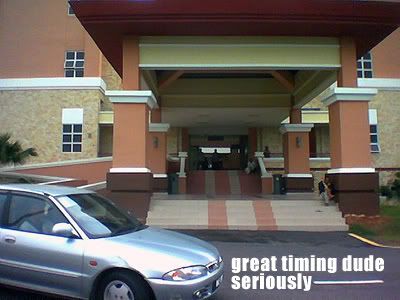 here's a picture of JaPaN
After visiting this place the second time alone, I got the chance to really take my time and check out the architecture of this complex, admire its ingenious design and from the point of view of a layman such as myself, I should say that this whole place looks like a government building.. like
duh~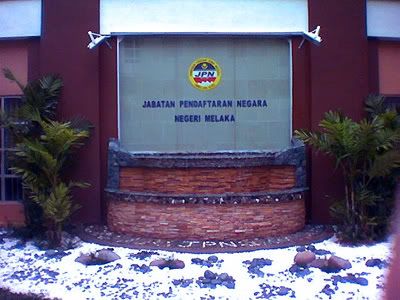 a standard issue water-flowing-over-glass government thingie
I walked...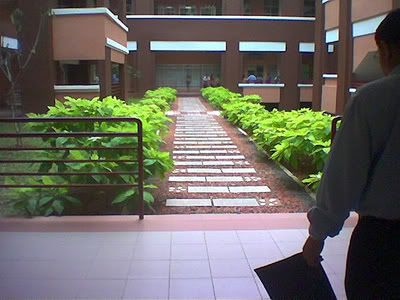 tailing an Immigration Department agent
Still walking...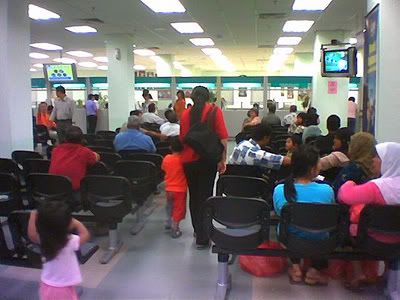 inside the immigration department - no photographs allowed
After walking through what seemed like endless corridors of offices and pathways, I finally reached my true destination, the Immigration Department. The place was bustling with many dramatic sequences. There was this illegal immigrant who's running away from security, and then there was this mother who's on the verge of giving birth - very dramatic. After waiting for around 10 minutes in the chaos of office life,
*DING Ding diNG DING* "Dua Kosong Enam Kosong, Kaunter Fifteen, see I speaking, are you diggin?".
Okay, maybe it didn't say the last part but damn it would be cool if it did.
ahaks~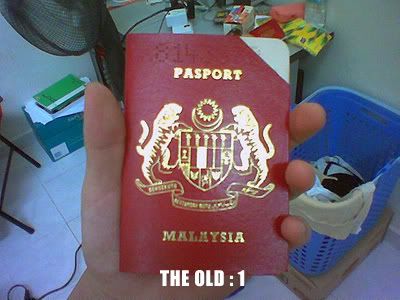 10 years ago babeh~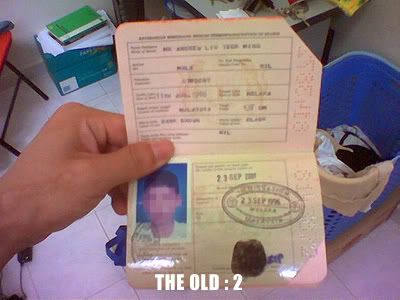 face censored to protect innocent children
Finally.. The Rock.. has come back- sorry, got carried away again. Yea, I finally got my spanking new passport that can last me up to 5 years. Hopefully I'd graduated by then and the passport is still valid for me to go for my Final Year Mission Trip. The design of the passport has changed quite a lot in 10 years. Now the new passport has a smart chip similar to our identity cards. Cool huh? All that for 300 bucks.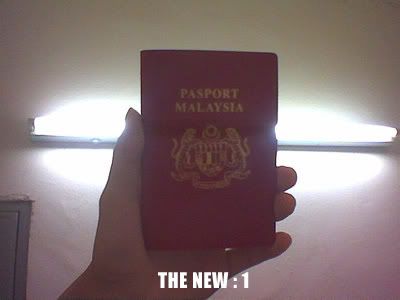 can you hear angelic voices?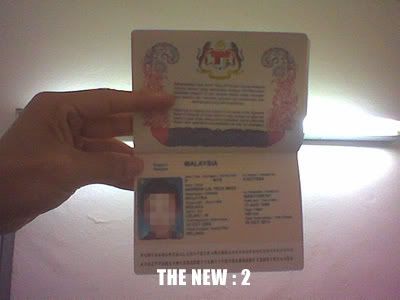 now you can.. hehe~
For some reason, I became disorientated when I reached home. Having remembered that I'm to receive a parcel on behalf of my friend who's not in Melaka, I found the Pos Laju paper asking me to go to post office to pick it up. Upon reaching the post office, it dawn upon me that the dude sending the parcel would take some time to finish his rounds and return to the post office, and that would take like, 3 to 4 hours. So yea, I wasted my time and petrol.
sigh~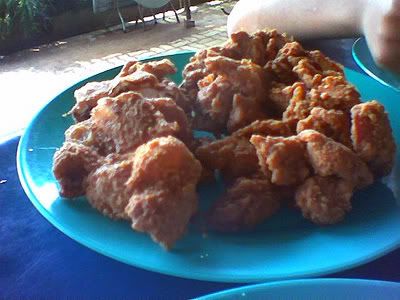 teh bst frd chkn in bkt brng
Luckily though, I decided to give GerX a surprise visit. I don't really go her place in the morning as I'm not a morning person at all. In fact, I'll be grumpy if someone would've disturbed my precious slumber. DIE!! DIE FOR AWAKENING ME!!
*SLASH~*
Back to the point. I accompanied her for some good lunch. See, aren't I the sweetest thing to walk upon the face of the earth?
Later that evening..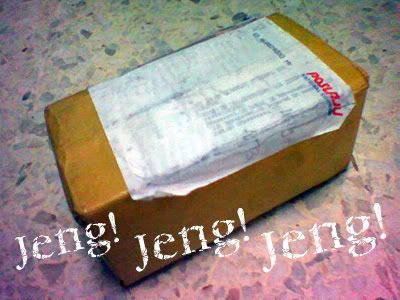 What's in the parcel?
What will Andrew do about that parcel?
When will this blardy post ever end?
Well, have fun reading. I'll be going to KL later in the afternoon (Thursday) and will be back either on Saturday or Sunday. Give those papers a final push ya? Gambateh peeps!! God bless and good nite~ WontdieonE