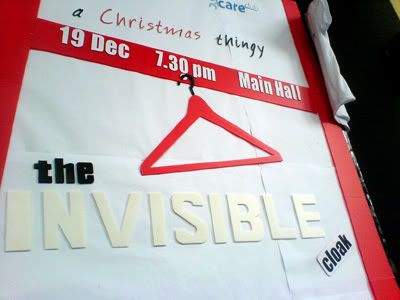 click nice drawing on the right of this blog
As the day for aCt'ing draws near, everything is falling into place. People, props, publicity, and pancakes. Yeap, all of them are falling into place.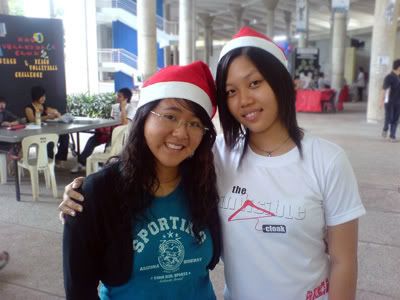 es-ther-dear and el-vie
Had a literally, sleepless Thursday night finishing up some dumb program, a fun Saturday, and a tiring Sunday. Wait.. actually, everyday is a tiring day for me. Guess that what you get for being
hot
me.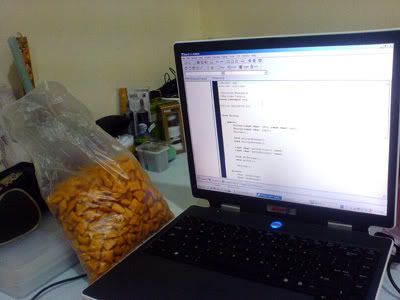 by the way, that was my dinner on Thursday night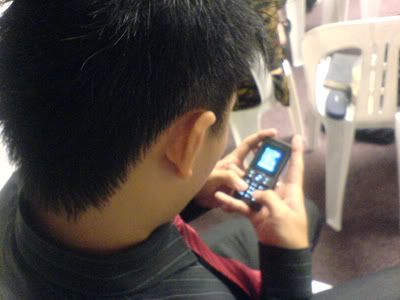 loowee playing with handphone during service..tsk tsk~
Thankfully, despite the busy schedule, the amount of undeniable stress and workload, I still manage to find some time to enjoy the good things in life. Like Starbucks, and this Taiwan fried-food fast-food thingy nearby Starbucks in Dataran Pahlawan that sells this really big fried chicken chop for RM5.50 that's just delish'. It's so good, it's really Some Good Food®.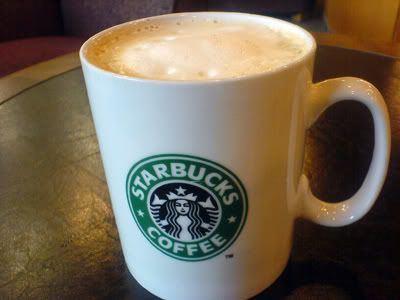 Grande' Caramel Latte' - xtra frothy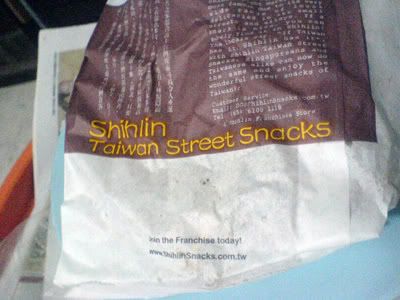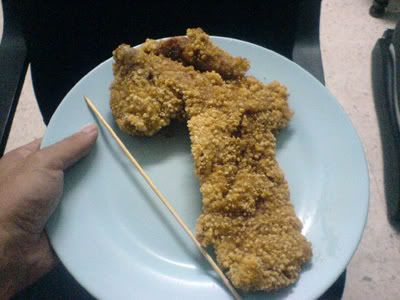 certified Some Good Food®
Can faith to believe spur a hope that saves and a love that redeems?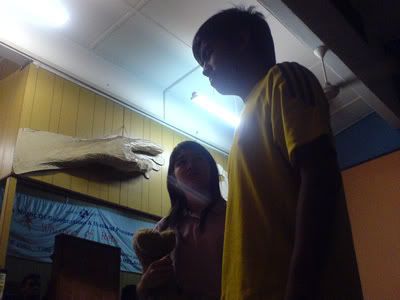 I guess only time will tell..
See ya in Main Hall on Wednesday, 19th December 2007.
Good nite peeps~