In the first semester, we had an awesome session of
bacon & cheese
. It was simple but yet it inspired my beloved CG members to come from time to time again in hopes of receiving the oily juicy nectar of pork oil.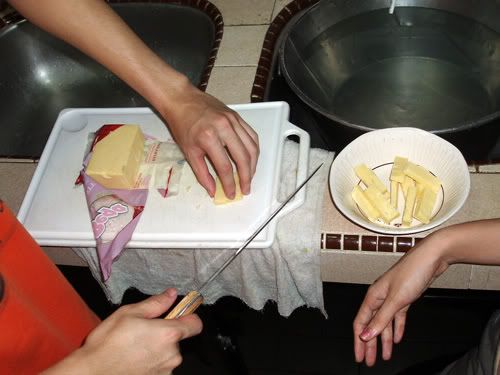 the cheddar cheese
Thus, it was promised by me that for Catalyst CG's last meeting, a barbecue and
bacon
and
cheese
was in order and that it shall be held in my place; the land where animals are freely captive in their respective cages/aquariums/ponds.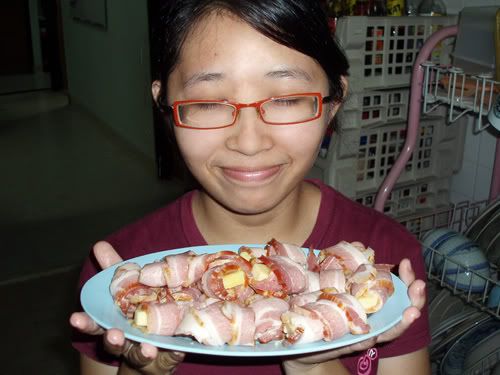 the streaky bacon wrapped around cheese
On the
1st of May
, ZX, J.Sen, K.Lee, Turais, Ana-chan, H.Lee, H.Yin, Yokebird, K.Lyn and DD made their way to my humble abode to mash some
potatoes
and grill some awesomely delicious lamb chops and ok-ok chicken.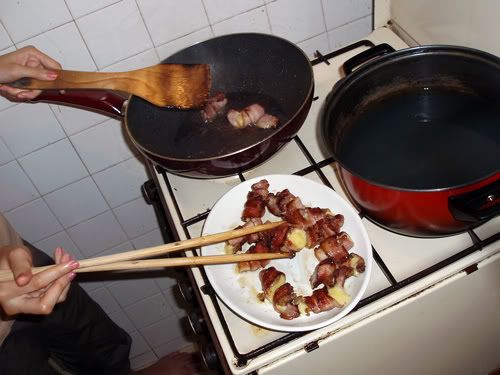 the grill
Later on, dad came home and made us the total-
win
garlic parsley potato that's
waaaaaay
better than any Kenny Rogers Roasters could ever- EVER serve. Not only that, dad made us some refreshing Starbuck's Passion/Lemonade Tea and he even bought us some ice creams for dessert.
Shooo nish~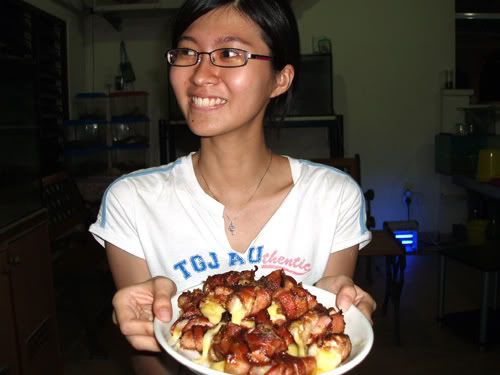 the unbelievably-mouth-watering-i-only-had-one-slice-of-it bacon & cheese
It's been one year since I was assign to take care of this CG and one year has been a time too short. Thanks for enduring my nonsense and I do pray that all of you have truly grown in the Lord throughout this trimester.
So long.. and farewell..
*walks into the horizon . . . . . .. .. .... disappears*p.s. my house is the house of food- come empty stomach and you will not return void