I've been on a stretch from Friday to Sunday and it's been going on for a few weeks already, but I guess ya gotta do what ya gotta do.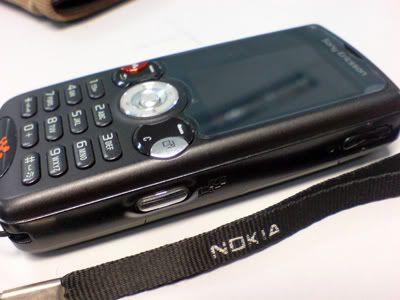 Imagine,
Friday
, woke up at 10am, meeting at 12pm, prayer at 1pm, practice in the evening till midnight, and reached home at 1am.
Saturday
, woke up at 8am, practice from 9am till midnight, 1am touched home ground.
Sunday
, woke up at 6.30am, bus to Seremban at 8am, birthday party at 1pm, left to Malacca at 3pm, reached YAC at 4.30pm and practiced till midnight 1am.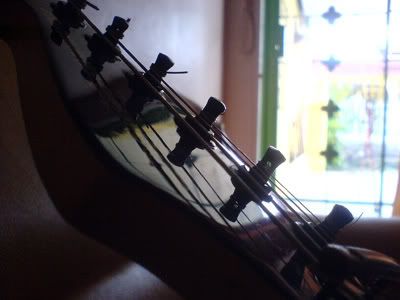 ol' faithful wife no.3
My father was off-work on Friday and Saturday. He wanted to spend some time with me but unfortunately, with only 1 month left, sacrifice was necessary. The funny thing was also despite not having any early morning classes on Monday, I had to wake up at 7am as Louis wanted to practice for Tuesday's CF meeting. So here's to you Louis (thanks Deb-dear for asking me to take that pic).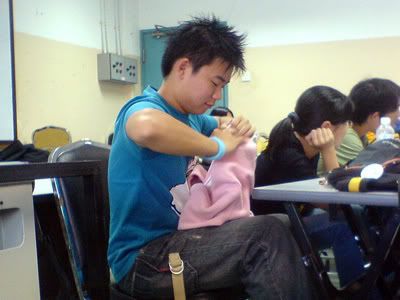 louis and pink-fetish
Speaking of which has nothing to do with speaking of, on Sunday I headed up to Seremban to celebrate a good friend's birthday. Took an 8am buss to Terminal1 in Seremban, ate some
Dunkin' Donuts
, shopped for some cute soft-toys for birthday girl and
lepaked
(which seems to be a serious offence in Wiki) till birthday picked Bus Riding Partner (BRP) and I up to her nice, warm house.
DD!!
if only we can afford this as part of the door gifts
Birthday girl went up stairs and after awhile, slowly walked down the staircase beautiful, looking like the princess that she is (awesome flattery right here!). With that, I shall say this;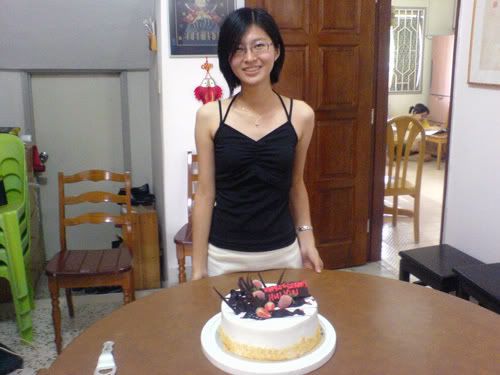 BLESSED 21st BURFDAY HUIYIN!!
The awesomeness of the ice-cream cake is unworldly kick-chicken! I mean, I can't recall if I ever had ice-cream cake before but this is delish'.
Rich kids have it easy.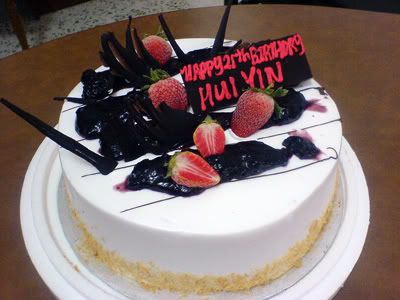 pure white going side nuts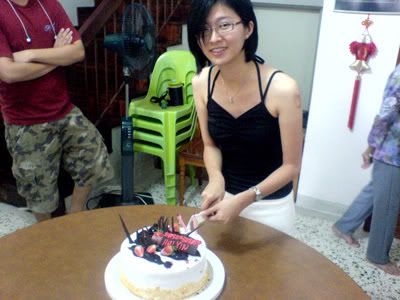 hmm.. come to think of it, she looks better with long hair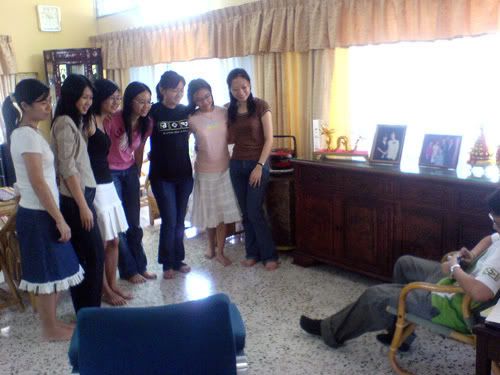 the bunch of girls
I was the only guy there throughout the party but /b/lackup arrived and soon, there were only 2 guys at the party. A great guy-to-girl ratio.
heh~
Well, it was a great, small party Huiyin. I had a fun time. We definitely should find time to hangout after aCt. hehe~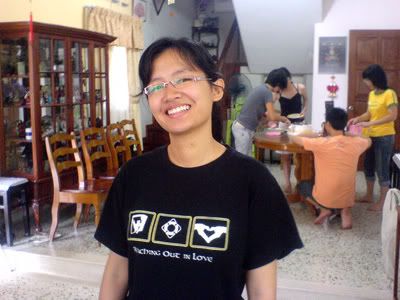 a shout-out to mah' BRP!!
once again Blessed Birthday, gal~
It's been a loooooooooooong day. A few, actually.
So long, farewell, I hate to say good bye.
So I shall just say, good nite (peeps~)