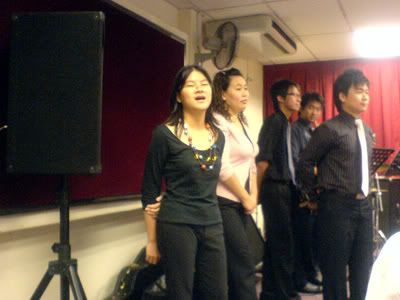 bring on the bling'age
The combine English/Chinese service was great as
City Community Church
had its first service in the new building. People were comfortably fitting into the new environment as if it were their second home. The after-service
Nasi Lemak
helped to fill-up our stomachs as we marched hungrily upstairs, drawn by the smell of food.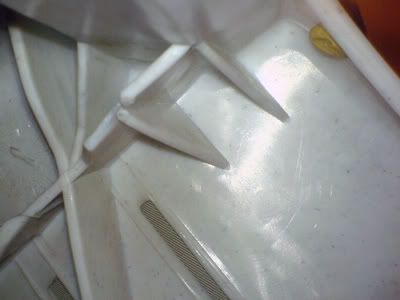 gum anyone?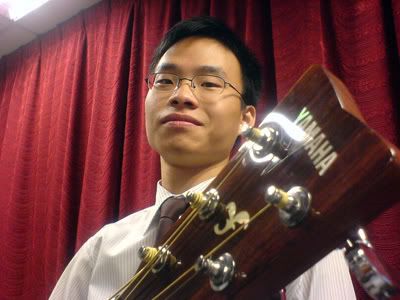 joel's new wife christened, July by me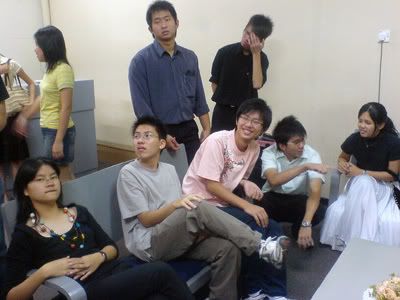 people fitting in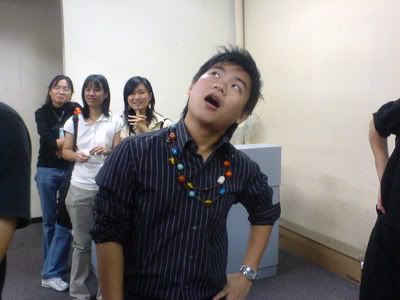 not-all people fitting in
Took up four subjects this semester and the price I paid includes extremely busy weeks with little or no break at all, no lunch nor any trace of happiness. Wednesday is the toughest day with an 8 hour back-to-back class nonstop from 10am till 6pm. So yea, as I've said no lunch. Thus I took the chance while the first week being rather free from no tutorial and the public holiday on Thursday, to stock up on the much needed fats and fuel.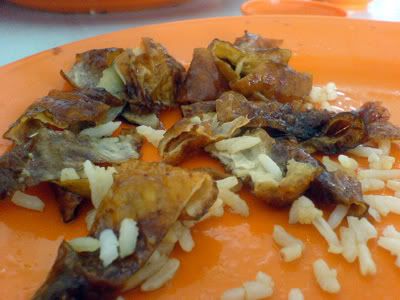 chi-chi-chi-chicken skin!!
Having no form of transport at all, made my way to paddlepop's place only to find no one there to open the gate for me despite my futile attempts shouting like a nut-head. Lulu's place was no less forgiving. Only the kind and gentle soul of Ana-chan accepted me with open arms and open the doors to her room.
*winks*
but there's more to this life
Had music practice at 7.30pm. Practice started off rather rusty but after a good warm-up, we ran through the entire 28 songs with little mistakes and stops. In fact, we ran through the entire list twice and even practice on our songs that we're gonna play before the the actually musical starts and a medley of Christmas songs at the end too. Gotta love the jazz and the blues.
Ladies and gentlemen,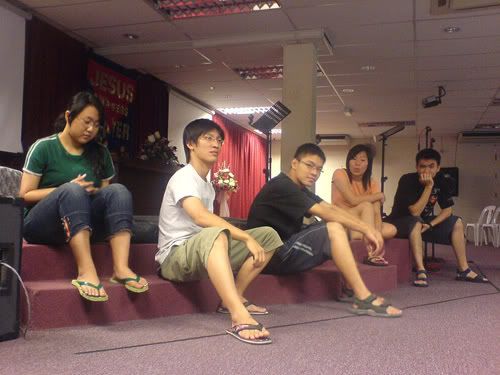 the aCt'07 Band
My day started at 8am and shall officially end at 3.50am.
Good nite peeps - gotta crash~