In the midst of the business (i seem to start every post with that line these days), I managed to free up enough of my schedule to go for
Fellowship of Evangelical Students
or FES's WORDilicious Investigators: Jonah. But before that..
BLESSED BURFDAY SHIH WEN~!!
On the afternoon of Friday, I made my way to the ever bustling city of KL to grab some timeout. There were around 15 people from MMUcf who were going for the event with their buses leaving at 7.30pm but a certain two people decided to leave earlier at 1pm in hopes to be able to find
Some Good Food®
.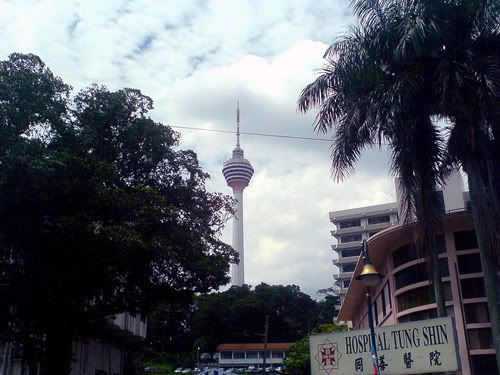 SAY YAY TO ISA!! malaysia is a wonderful place.. bn roxxxors..
Upon arrival at Pudu Station at 3pm, AGI (anonymous girl i) and I had one goal in mind; to either look out for some real good
Subway
or anything that is considered, by my standards of course,
Some Good Food®
. Therefore we started our search for the elusive Subway, going from mall to mall and eventually reaching Pavilion at around 4.30pm. Now you see, at Pavilion we have three great choices of food here,
Carl's Jr
(smill styne.. smile my baby boo),
Tony Roma
or
TGI Friday's
. After talking to Kee Weng and how he states that Tony Roma's steak are awesome, I decided to go for TGI Fridays. Why? Because if I ever wanted to eat steak or lamb chops of that sort, I'll wait for my dad's day off where he'll cook
Some Good Food®
So ladies and gentlemen, I present you TGI Friday's
(salmon and nachos recommended by elaine, the rich girl)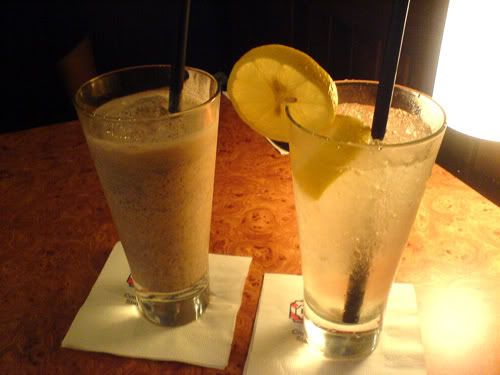 chocolate chip milkshake & naked lemonade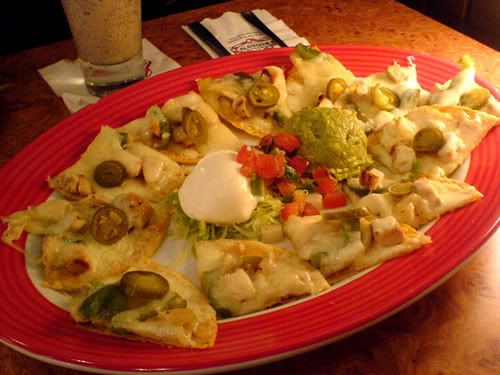 nachos fijita thingy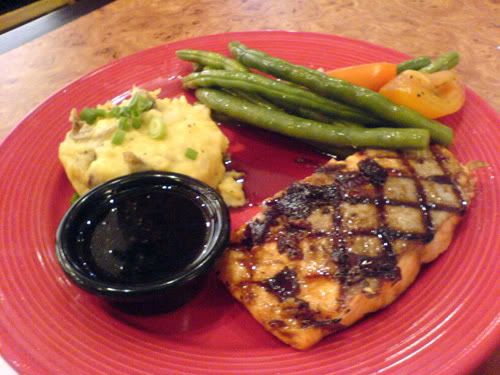 Jack Daniels Salmon (WINNER OF SOME GOOD FOOD®!!!)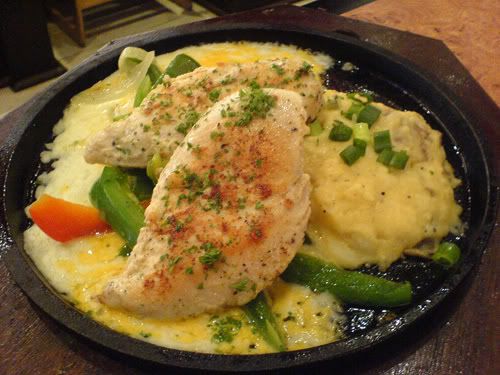 cheese chicken thingy.. chicken was dry but cheese was gooooood~
After a good hearty, lincher (lunch + dinner) we headed down to the foodcourt to chillax and lo and behold.. we found Subway..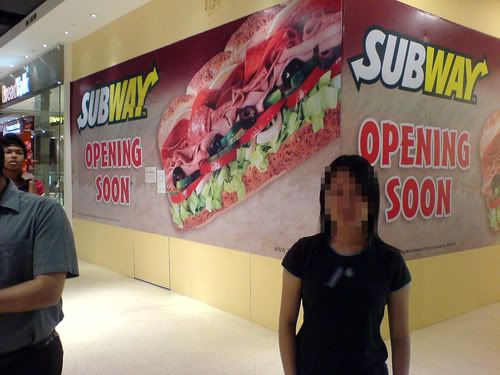 dammit!
Later at 7pm we met up with Jui Shan, Bryan, David and Lian Chui. At 7.30pm the rest of the MMUcf'ers arrived and we headed for our temporary bunk for the night, FES office 'the Oasis' right opposite Taylor's College.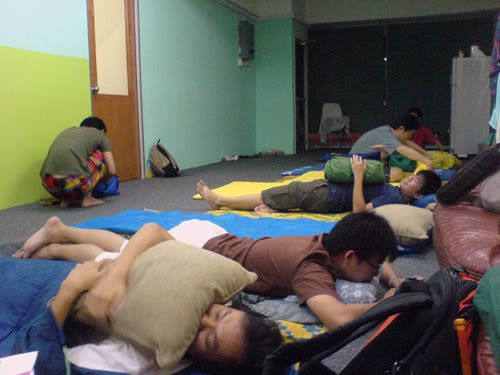 preparing to triple z
Next morning we arose rather early and got our coffee fix from the ever bland McD coffee. It sucks but it'll have to do for now or at least till I get home and get my fix of
real
coffee. Our chartered bus arrived at 7.30am and ferried us and a few other students from the local uni to PJ Gospel Hall (the kind folks who allowed us to use their church). From here, I'll let the pics do the talking.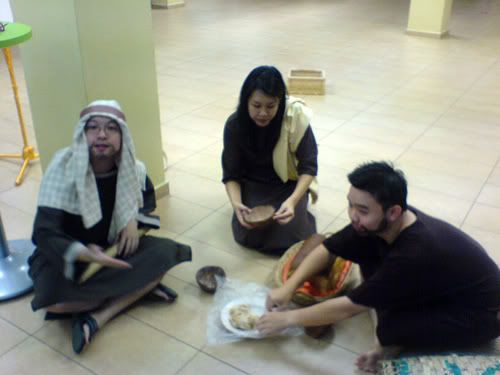 good to see cyber seniors around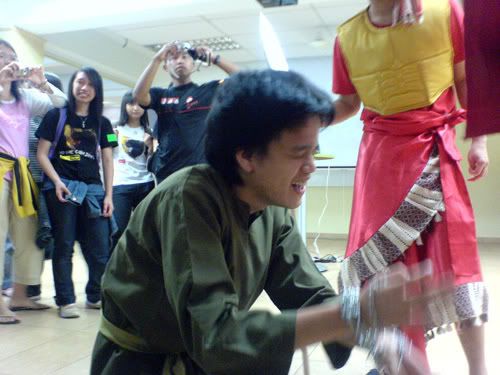 Bong getting banged (don't think it)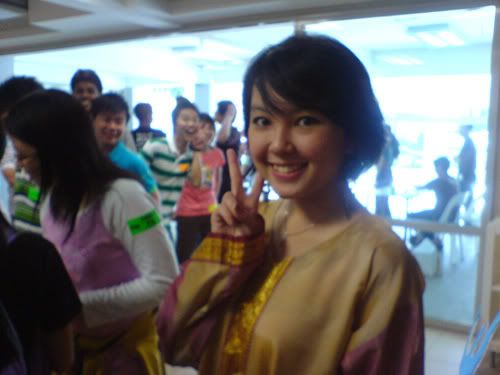 celine doin the cute pose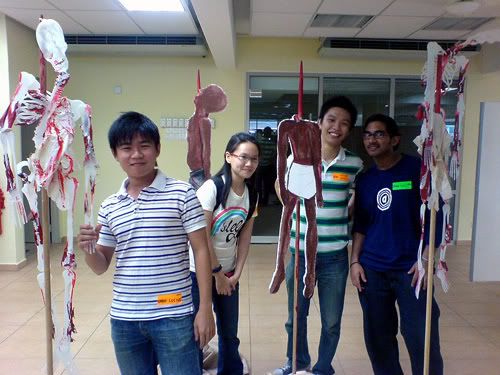 assyrian artwork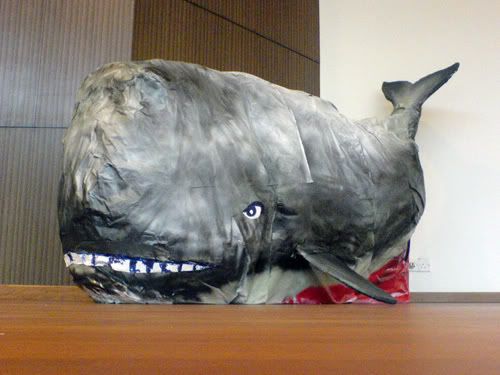 the idol we prayed to Jonah's whale!!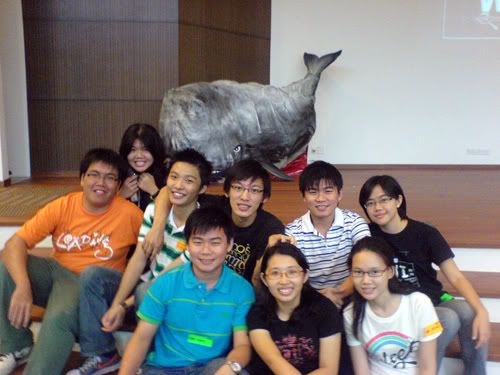 whaled~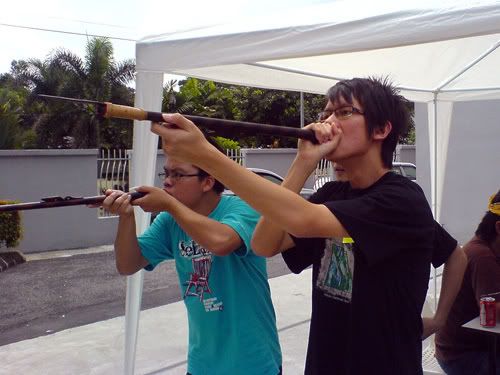 richard's real good at blowing..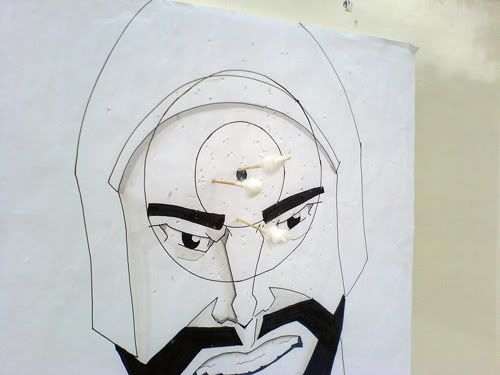 ..darts and minds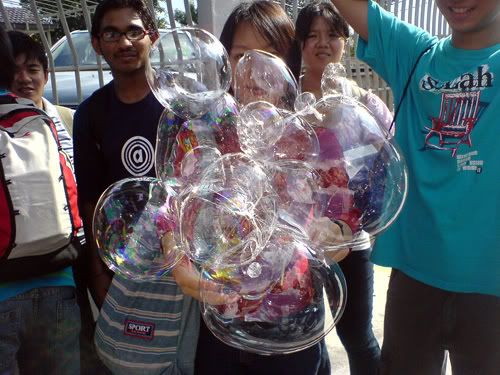 the cute cancer
Well.. all in all, WIJ was good but unfortunately for me, personally, I was just too exhausted from the week and couldn't concentrate much. I guess I'm still but a man.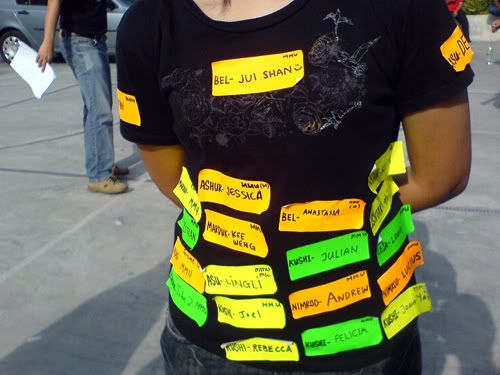 MMUcf WI: Jonah!
That's all for now I guess. Back to life's heavy shoulders.