Gloria's getting more obedient each passing day and man, am I proud of her.
Hahaha~
I guess she listens better these days after all
the beating, whipping and torture
the heart-to-heart training and tough love my family pours on her.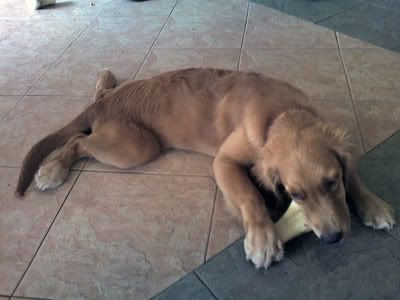 diggin' her new bone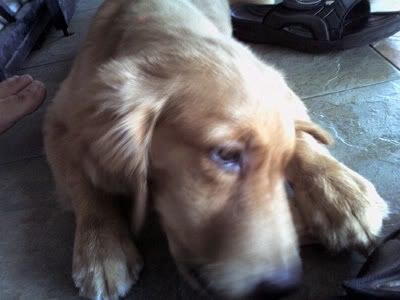 there's something about dogs and the way they puppy-stare
So far, she understands "Sit", "Wait", "Go", "Come here" and the best of all; "Fetch the keys and start the engine". Isn't she an unbelievably smart girl? I'm gonna let her join them competitions after I teach her the MJ's
Moonwalk
. Gonna get Joash to help me on this - if 2 legs are tough enough, what about 4??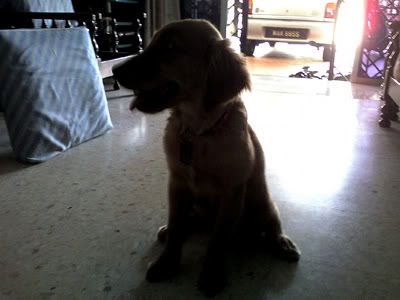 prize-winning stance
I've heard plenty of people living in Malacca (specifically
Bukit Beruang
complaining about the lack of variety of food in The Great State Of Malacca. Obviously, those who complain have yet to watch the educational
slash
documentary
Cultural Learnings of Malacca for Make Benefit Glorious Nation of The Rest Of The Freakin World
.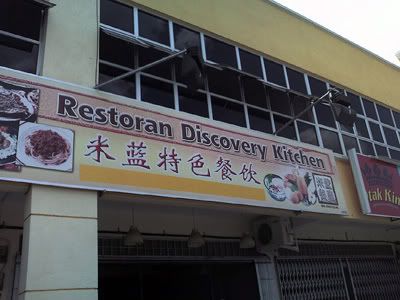 the only store that was still open after 2pm
So yea, dad and I found this quiet little shop deep in the heart of the jungle that is my
taman
, Liberty Park. It looks a class above the rest of the mini-foodcourts and hawker stalls around so we decided to check it out.
Okay. We're just hungry so we didn't pay attention to the details till
after
the meal.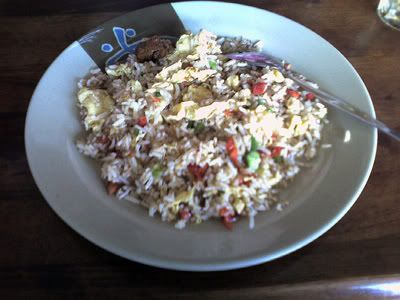 you know the fried rice is good when there's lots of pork in it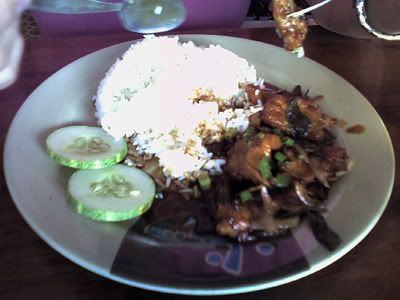 a lunch for two for less than RM10 (pork included)
First impressions of the stall was that they're a new business and they had their fingers crossed as we entered. We ordered two simple dish,
yong chow fried rice with pork
and
stir fried pork chop with rice
. Food was good, and though the fried rice was just a little tasteless, they manage to cover it up by throwing in lots of pork.
Bah~!
Anything and everything with pork in it taste good - 'nuf said.
In other news,
today
yesterday was Su Be's birthday so..
HAPPY BIRTHDAY SU BE!!
Not only that, it was Ng Zhen Xin, Yong Kok Phin, and Victor Kee's Birthday too, so..
HAPPY BIRTHDAY ZX, KP, and VK!!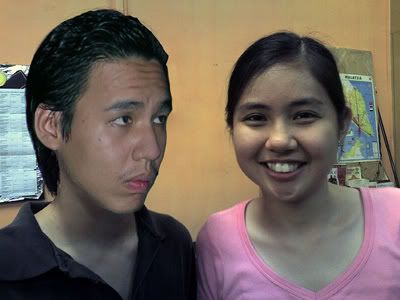 one more time.. go!
HAPPY BIRTHDAY ZX AND SU BE!!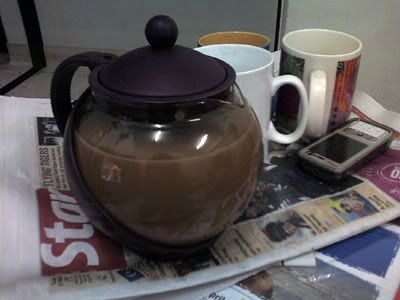 nothing like coffee after some good photoshop