Twas momma's day and the earth rejoice for the blessed woman that is a mother be celebrated for her efforts and virtues, for hell hath no fury like an over-protective woman's scorn.
*shudders*
So, to all mommas, big and small, tall and thin, sexy, hot and spanks..
HAPPY BLESSED MOMMA'S DAY!!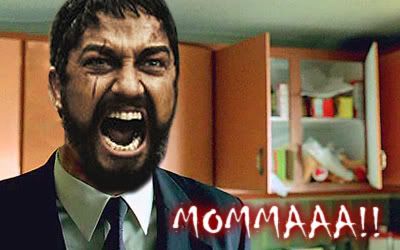 awww.. miss ur mom eh?
Took mom, my mom, that is to makan with the rest of the family, Leonidas has to wait till he gets out of the Matrix. Headed down to our taman's good ol' chinese seafood restaurant. We came here last year too but this year, we're keeping it simple as
we're poor
the exam seasons knocking on my grave.
heh~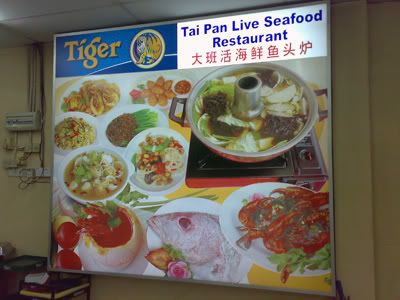 the owner's a cool guy gave us the crazy expensive soup
Predicting that every single makan store opened in Melaka (and the whole world) will be jammed packed with people eager to treat their moms, dad called the owner way earlier and placed our orders beforehand. A wise choice indeed. Sure enough when we arrived, the whole place was packed to the brink of evilution but thankfully, we have a table specially reserved for us. It pays to be friends with the boss.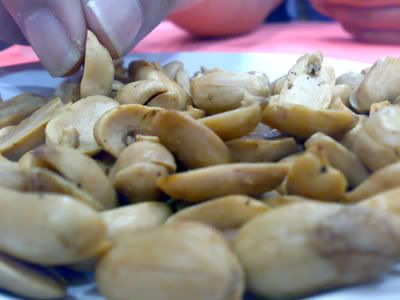 dad: so much calories man
me : yea... it's nuts eh?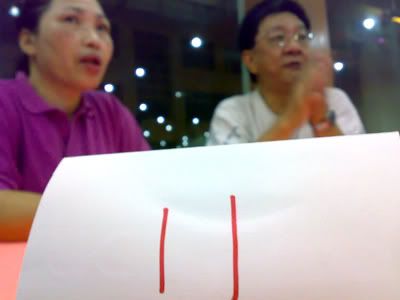 table 11, not bas ya?
Though we had the slight upper-hand on the table and early orders, we still had to wait for some time before our food come. When I say the place is packed, I mean its
really
packed. Alas, our food came and we had a simple, delightful dinner as a family - something we haven't had in a while.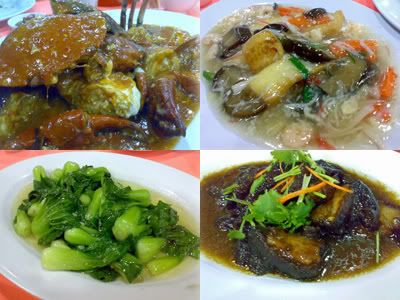 points at crabbies - yum yum~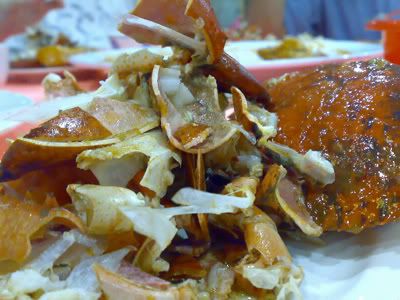 broken vessels = usable by God = profound
The crab took awhile to come but it was worth the wait. In fact, we came solely for the
crap
crab; also because mom requested for it. She hinted to us since last week that she wanted to eat some crabs. Sneaky woman.
heh~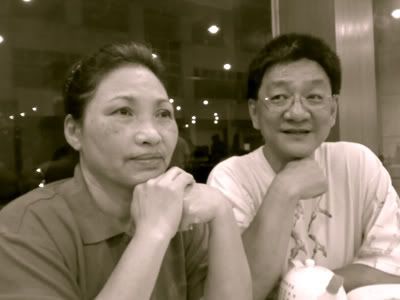 farsighted mom looking at the wall over the other end.. =.=
It's good to spend some quality time, though what little of it. Hope you had some fun this momma's day, mom. Blessed are you who carried us for so long.
Luv ya~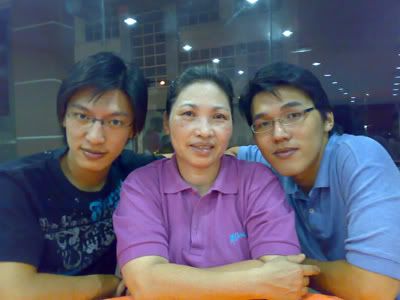 *hugz and muakz*
Great success and win for exams!!