Working throughout the hols has its pros and cons. In exchange for not being able to do what I wanna do, I get an absurd amount of a month's worth of pay. Sounds like a great deal huh?
Yea right~
If it wasn't for my ever-so-dry bank savings, I'd be chillin' in Hawaii, relaxing on a hammock, washing my eyes while sipping on some Bacardi lime. Get what I mean? Just chillin' - simple. Unfortunately, life isn't gonna wait around for me to daydream.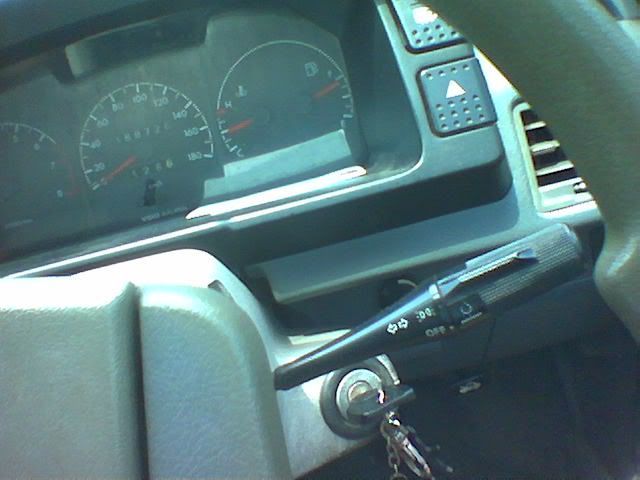 So, when I do get to chill out with my friends, we ex-High School dudes really savor and take pleasure in every precious-sweaty moment we have with each other.. .. .. sounds wrong doesn't it?
ahaks~
Nah, we ain't
that
sick. There has never been a time when I would return home from visiting my friends house without any harm. That hasn't change. Alas, while taking the time off my ever-busy schedule to go out visiting our friends who were celebrating their customary festivals, I injured my left foot. In reality, to say "injured my left foot" would be an understatement - his room cabinet fell on my foot. Yea, that waist-level cabinet fell precisely on top of my left foot. I was starting to think he didn't want me in his room.
ahaks~
Sure it hurts but it isn't as bad as it seems.. or so I thought.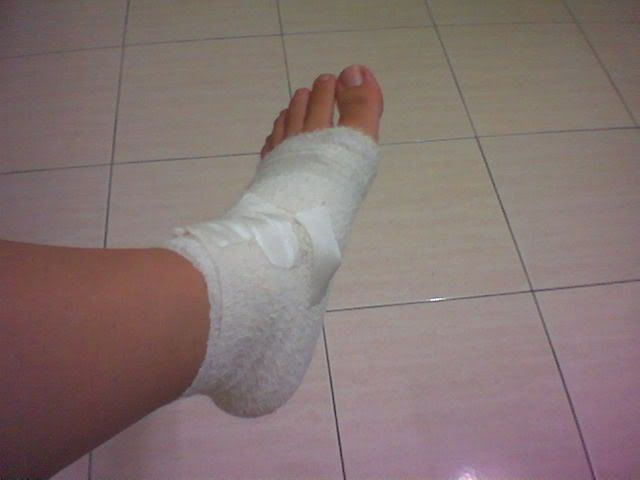 the fearsome muay thai warrior
From now onwards, the word 'money' will be replaced with
ka-chings
. I've spent quite a hefty amount of
ka-chings
this holiday but I guess it's quite a norm to spend loads of
ka-chings
in the hols. After all, I'm banking in more than I'm spending - I hope. After going out with my friends last Saturday and Sunday, all that's left in my wallet was a 10 and 5 bucks note (
scream : BROKE!!
). Today while
accompanying my dad out
chauffeuring my dad around town to run some errands, I decided it was time to finally put that last 15 bucks of mine into good use. In spite of everything,
ka-chings
DO make the world spin in a frenzied headache.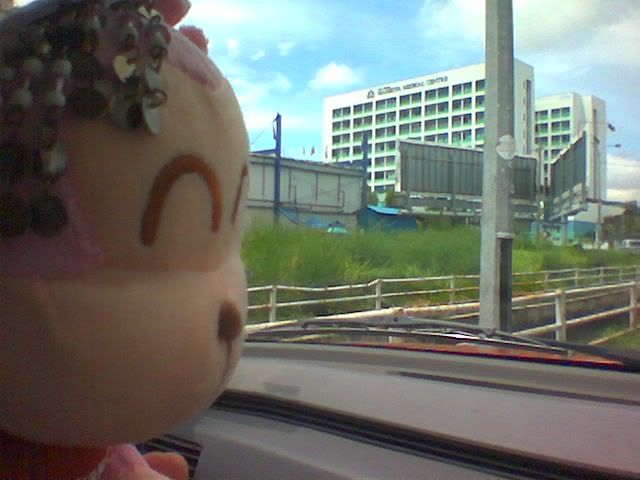 the thing that kept me company while waiting in the car
I took a quick stop at Malacca's own run-down-shopping-mall-Times-Square-wannabe,
Senyum Super
aka Super Smile. Up the escalator to the 1st floor to the right, the place where I can get my regular fix before I turn cold-turkey. Alas, all that was left in my wallet was..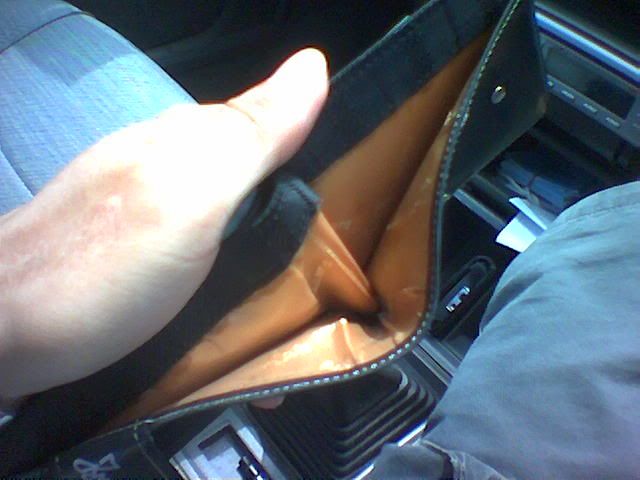 nothing!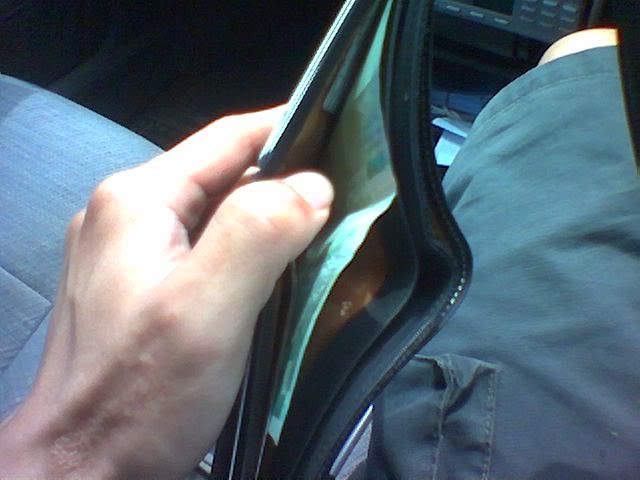 nah~ just kidding, i still have 5 bucks left. *yay~!*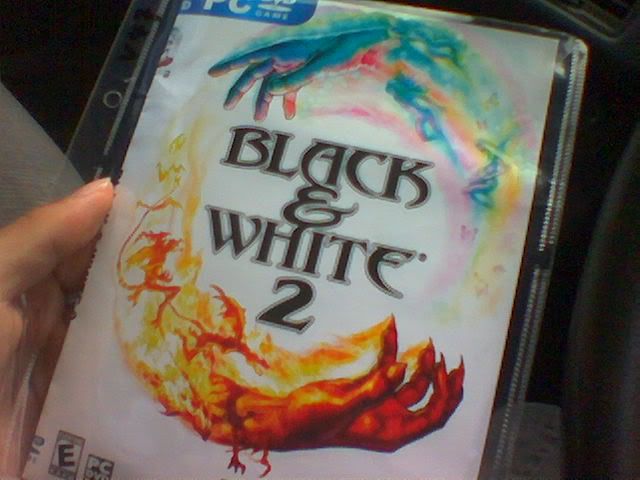 all that effort for something black and white - racist freaks
And I wondered where all my
ka-chings
has gone. Looks like it's gonna be quite a famished semester eh?
*tightens belt*
Luckily I still got extra
ka-chings
in my home-savings. As my mountain-top-meditating-guru dad would always say,
"Son, never leave home without any ka-chings in your pocket."personal note :
i think Wake Me Up When September Ends fits the Forest Gump movie