Last Wednesday we musicians of NOCIV and the upcoming Bless The City event
cantata
.
Hehe~
Kinda miss the feeling of practicing together along with the pressure of getting it right before the event itself. Coming together once again to practice brings back fun memories. Wonder what the rest are doing back at YAC though. My guess; lined up, singing their SATB parts along with their solos while teasing Jess and Jingles with their solos too.
heh~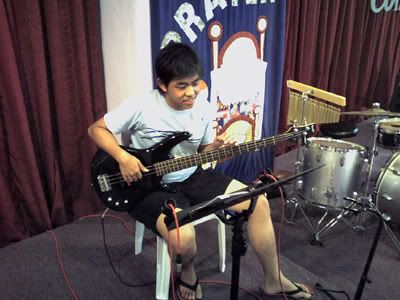 band-leader and the only one who doesn't look tired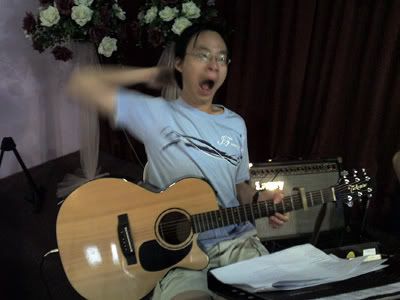 humble acoustic guitarist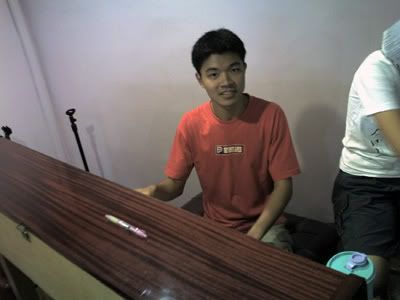 maestro o-zee piano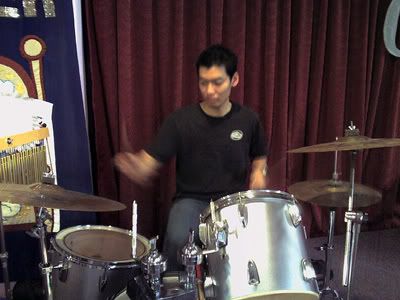 corner-stone doing his thing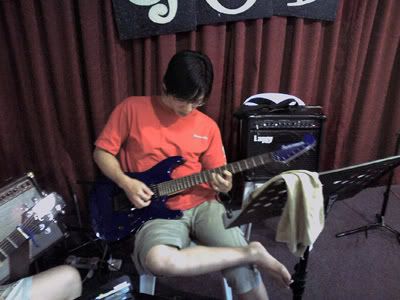 and finally, the slacker
Practice's always tiring but this one's slightly different. I dunno about the rest of the world and all, but I feel very stretched this semester. So much so the only free time I have is when I come home after midnight. Guess I was asking for it anyway. Such a busy semester with so many things to do and fun responsibilities to take.
Yay~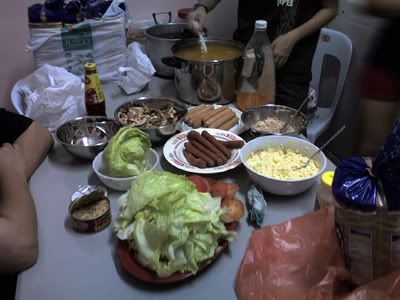 54ndw1ch n 1c3 cr34m p4r7y! w00t!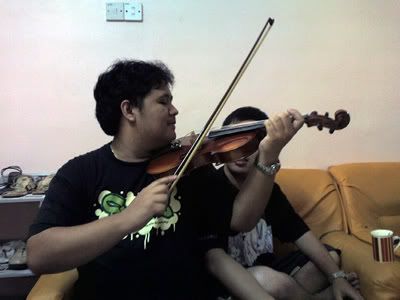 justyne had a crash-course on the violin..
no one died~
Thank God though for CG on Thursday. It was a great break for me to chill at the Paddlepop's crib and do nothing but eat and talk. Also, it was the first time I've played a Cluedo game that ended in less than 5 minutes. I think Justyne broke the world record for that.
heh~
Thanks for all the fun dudes. Nites~