Just as Christmas passed me by without me realizing it, the year 2006 is now long gone and I'm still stuck in it. Can't seem to get the number 2007 in my brain. Guess there just too many other things jumbled up in the upper room.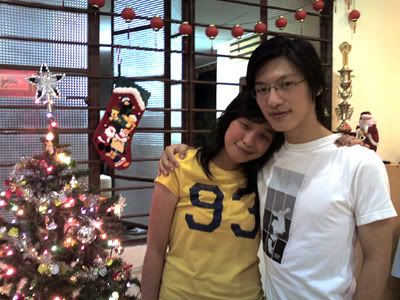 happy belated 21st birthday cuz
Last Saturday I finally got to celebrate my lovely cousin's belated 21st birthday. After several postponed plans for the party, she finally settled before the end of the year. So yea, Jacy Chia Su Pheen. Current age 21. Studying in some uni. Innocent and sweet. Emphasize on innocence. Single and
desperate
available.
hehe~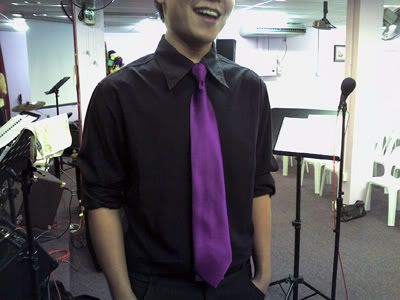 purple tie..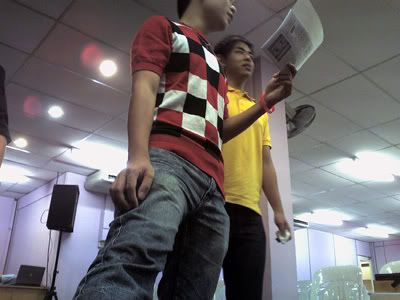 metro in everyway
I can't seem to think of anythings nice, corny or even funny to write in this post today. I guess the tiredness coupled with the super-irritating back-ache has affected my creative corner of my brain. Heck, I can't even write one of them cliche' "this new year, i plan to.." post. I just can't think of anything!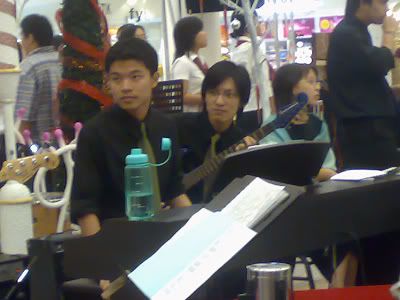 wait for it.. wait for it.. GO!!
If there's anything good that and fun thing that happened at the end of the year, would definitely be the Cantata, before the flood struck. It was the second time we got together to perform in another event as full band. We also shared some songs last Sunday but this time, Seong couldn't join us. Oh well, at least Ai Ai was there to help us despite the very tight schedule and deadline.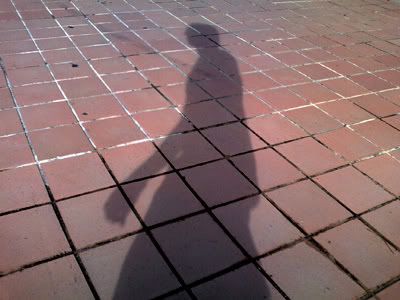 paying for past mistakes
I'm going through a series of unfortunate events. First the 'i-want-a-new-amplifier' syndrome during the cantata, then there was the flood in Christmas, the fever shortly afterwards and now the really really painful back-ache that has been affecting me for several years now. This back-ache attacks like a sharp swords suddenly hitting the lower-left side of your back and the pain shoots down the left leg forcing you to stop your movements. The worst part is that you can't tell what kind of movement would trigger it nor what can you do to prevent it. Oh well~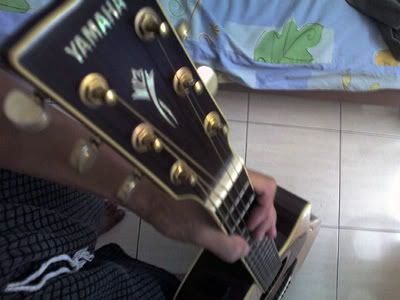 o faithful friend and fellow servant
If there's any one thing good I have to say about this new year is that I'm gonna pursue that very real heart of worship, on the road to God's heart. Yea, my worship to Him is in my playing, every single note, string and chord I play is worship.
seems to easy to call you Savior
but not close enough to call you God