Thursday's CG's bible-study's topic's was about the parables of the Lost, Season 3 to be exact. The Chronicles of CG: Lost Sheep, Lost Coin and The Lost Son(s). But to get there, I had to bring along my acoustic guitar in a that's wrapped around in a hard case. Now here's a good measure of warning for all; never and I repeat,
NEVER
ride a bike while carrying a hard case unless of course you're a professional bike stuntman or, well,
mua
.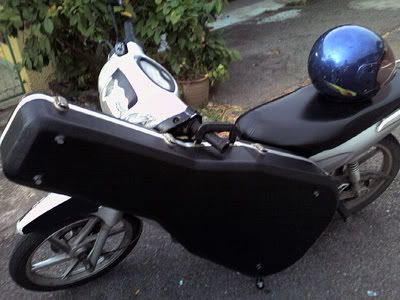 please cherish your lives - do not attempt this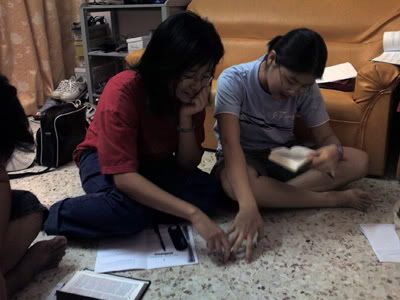 the 'father-hugging-son' scene looked wrong with fingers as characters..
After a short practice for Friday's trip to St. David's CF I went back to Padelpopper's place to eat some grapes but.. well, they didn't keep any for me.
*very honestly sad*
Found out something interesting about the Padelpoppers but as usual, I won't disclose it here.
heh~
padelpoppers' homemade presents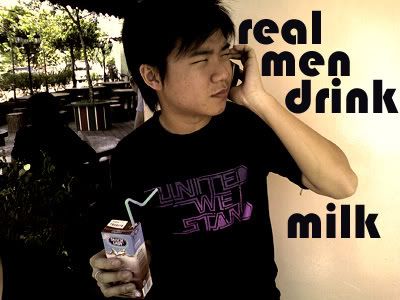 ss - super sepet
The St. David's thingie went quite well I guess. Though we didn't get to use their hall and worship was done with 3 acoustic guitars, it all went pretty well. It's been awhile since I last came to St David but no significant changes I guess. The boys are cutely quiet and the girls are loud.
*koff*
Played some ice breakers, sang songs, shared a skit and we're done for the day.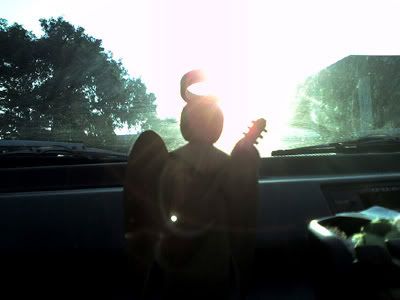 the angel and his guitar
That same Friday evening, the CFers traveled up to Port Dickson for Elaine's 21st birthday party. If I had to explain every single detail it's gonna be one really really, really long post. So instead, I'll sum it up and let the pics do the talking. Food was good, the lamb chops were finished faster than expected (shot to the heart, and we're to blame). Everyone was talking and chilling. Music was good. Testimonies were made, songs were dedicated, and dances were.. uh, danced. In the end, it was a fun night and I hope that Elaine had a great time too. Blessed birthday babe~
warning, low picture quality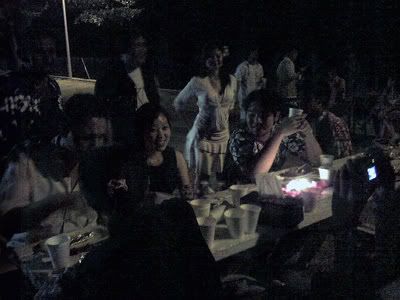 makannnnn~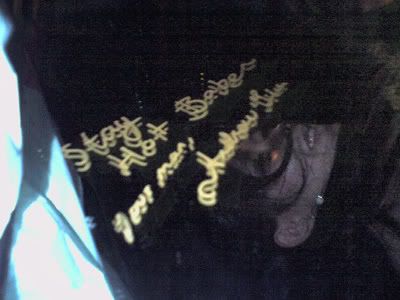 signing the mirror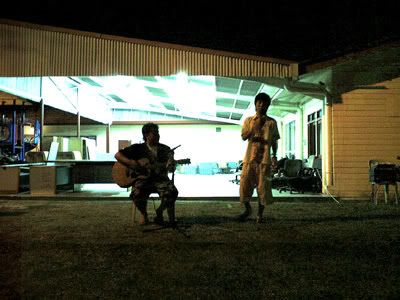 song dedication by korean sensation, vain and stynie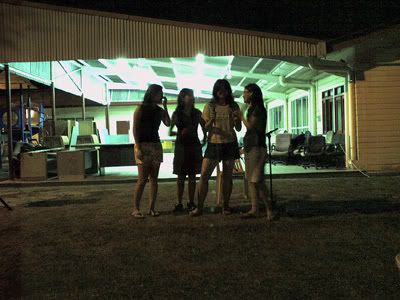 housemate's horror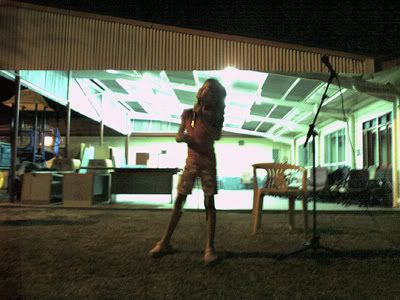 secrets bocor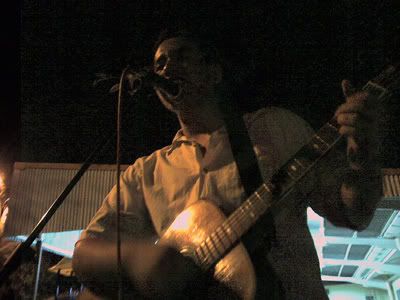 a very special performance from mike's mouth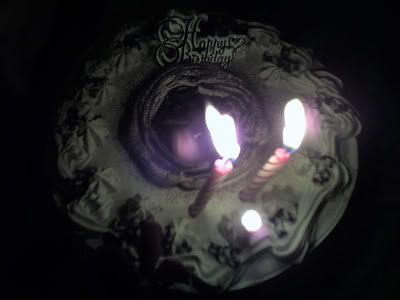 i didn't get to eat the cake.. :(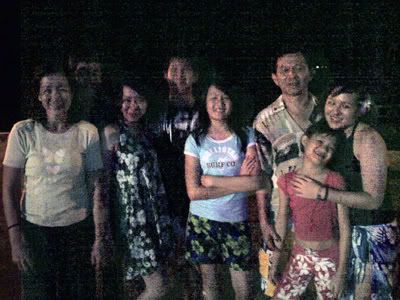 family portrait.. awwww~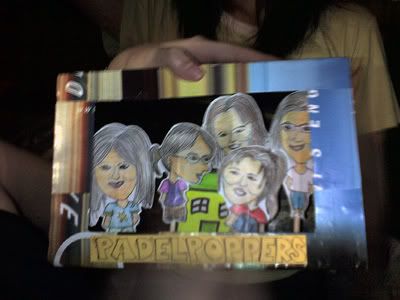 the best present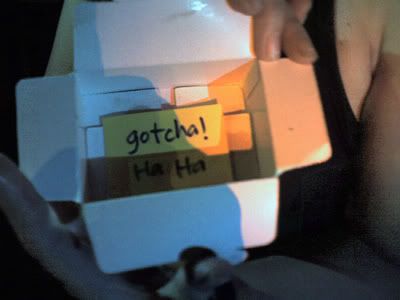 the bester present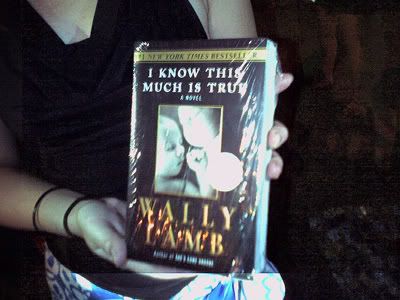 the bestest present
Actually I didn't feel like writing a long post. In fact, I didn't feel like typing anything at all. It wasn't a good day for me but heck, I ain't gonna spoil it for others. Wait up for the next update ya!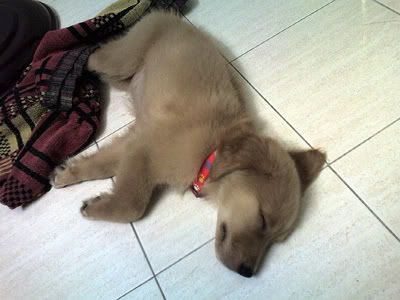 a new addition to the family
everyone, meet Gloria, Survivor Of The Fallout