Having a headache now, but that's nothing. Had one heck of a rough day. PTPTN crap in the morning that lasted till the afternoon. Had to rush to my old high school in town and back before they close the booth else I wouldn't have enough cash to pay for this semester (or the previous semester for that matter). So yea, rough day. But it didn't end there.. no, there was much more to add.
But before this post gets all negative
again
. Here's to Jessica Wong aka Abby~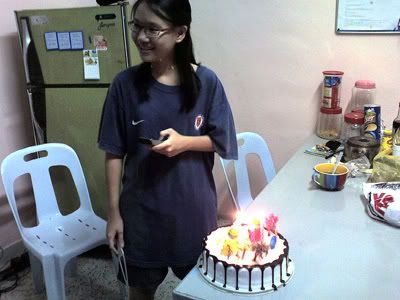 SUPER HAPPY 21st BURFDAY JESSICA!!
Bunch of people
tried
to give Jess a lil' B-day surprise with us waiting outside and Elaine giving the super vague signal of screaming
"YERRR!! COCKROACH!! HELP!!"
, hoping that Jess would bite the bait and we'll all go
"SURPRISE!! HAPPY BURFDAY LALALA~"
. Yea, it went something like that.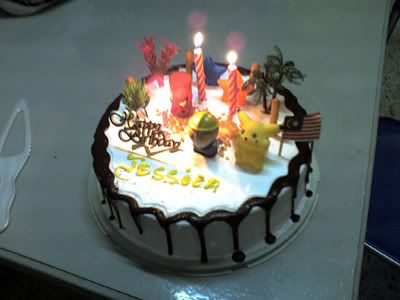 ice-cream cake! never had one of those in my life before..
The peeps got for her an ice-cream cake which by the way is ice-cream sandwiched between layers of cake. Another
'duh?'
moment.
heh~
The cake was nice
We asked Jess to give a dramatic speech etc, thanking people close to her, especially her parents for making her 21 years and 9 months ago. Don't let your mind wander there ya?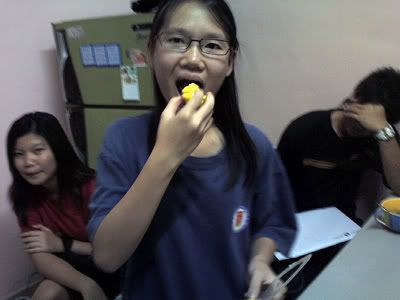 jess licking pikachu's butt.. *PIKA!*
Hope you had fun despite the sudden thingie and all. Unfortunately for Lucius and Jingles, they missed the
fhuuuun~
Well, I hope I'll have a quiet 21st B-day celebration like Jess. Don't really like the hype of B-days. Honestly.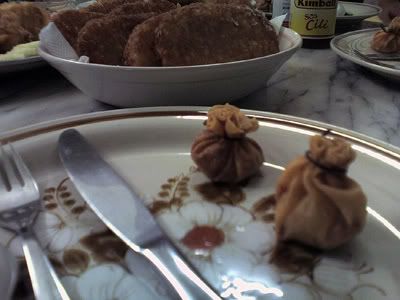 money pockets.. that's what it's called
Now for a few darker choice of words. This year's Valentine sucked, just like 2 years ago and 6 years ago. Why? Because of the people whom seem to share the common properties of not practicing good ol'
'think before you talk'
mantra which, in the long run will inevitably lead to disastrous scenarios and situations that can never be restored. No worries though. I'm good at keeping that
freaking-pissed
feeling walled up in my heart so it won't explode on all ye innocent peeps.
hahaha~
Hope you guys had a better Valentine than me, especially the new kiut couples on the block.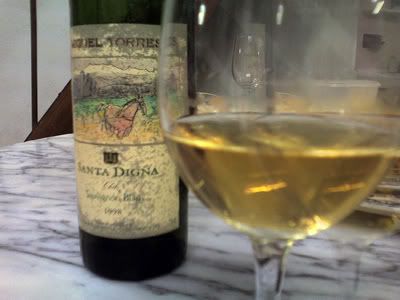 Good nite peeps. wontdieone, signing off~