*looks at title*
Nothing really makes sense these days eh?
It's either I've been super slacking or I've been really busy which result in me not blogging consistently. Pick one, anyone. The latter, the best.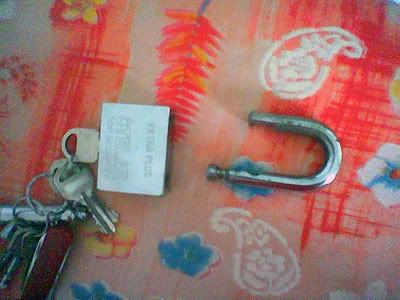 thieves find it hard but it-a piece o' cake
I've done some minor modding on my wife. Floyd rose guitar are a tricky little thing and is one heckuva hassle to restring or tune. Since I don't really use the tremolo THAT often, might as well just lock up the whole floating bridge. After checking various people applying the same technique, I saw up some plywood and slot them in like a butter to the knife.. I think.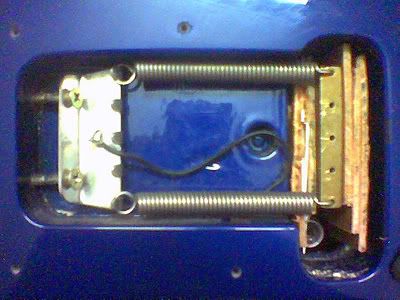 gotta love getting ya hands dirty
In doing so I have just locked the bridge so that it won't stretch or slack thus turning it into a normal bridge, increase the sustain due to the resonance in the wood, either that, or I've just messed up my guitar really, REALLY badly.
serving over self
Some of you may have already heard of my almost-came-to-pass plan for this coming Wednesday. One fine day, bro was being extra (suspiciously) nice to me and invited me to watch the PREMIERE of Transformers in KL, IMAX. IMAX!! Without much thought I immediately said yes (it's the premiere! what can I say?) only to find out (or to remember) that I have other obligations on that night; I have practice for WTO KL.
So the thought of me having a short, one-day holiday up to KL to celebrate my bro's 22nd birthday and at the same time, catch the premiere of an anticipated block buster, was flushed down the drain. In my mind, I picture myself going there, taking a bunch of pictures of me in IMAX and posting it up that night itself saying, "HA! I watched the premiere, baby!!"...
*sigh*
Debbie's laughing at me again.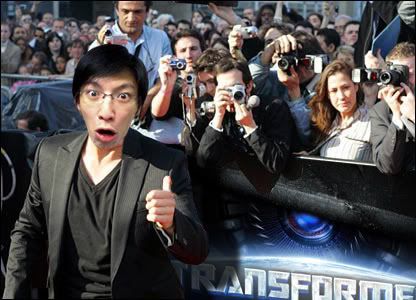 *ahem*... "HA! I watched the premiere, baby!!"
If you weren't there to enjoy it, there's always something called photoshop or as I called it, advanced daydreaming.
heh~
Nite peeps~