I'll keep this short and simple. It's been awhile since I last posted about food so here goes nothing! At the ding-dong of the clock, we wished dad Happy Father's Day, crack open a fresh, ice-cold can of beer and cheers to the occasion. So what's next? Rather than taking dad to the usual places like
Loi's Bak Kut Teh
and
Carry On Steamboat
, we decided to go for the extra mile. We went to
Macap
Umbai Ikan Bakar. Hear the heavenly cry of real good seafood.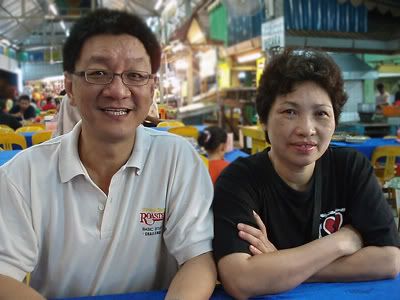 left=dad - right=mom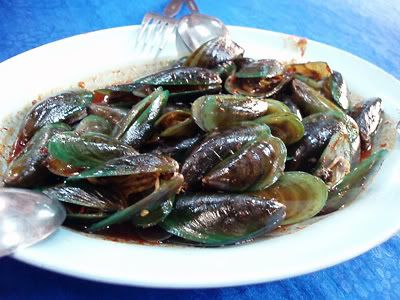 chilly lalas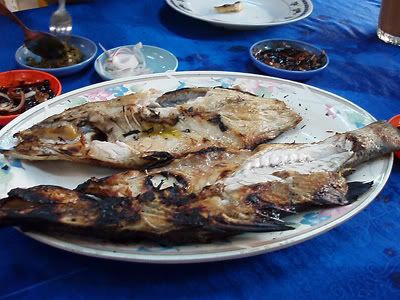 fresh smoked siakap
black pepper crab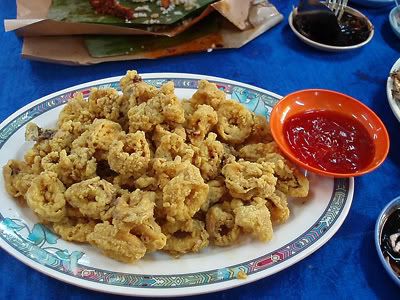 anticipated sotong fritters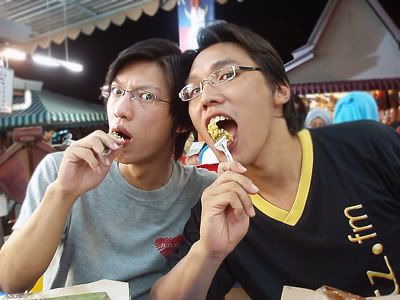 brother does the camera-shoot-self thingie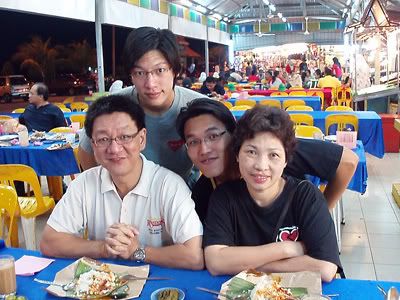 a family that eats together grows fat together
It was a very good, hearty meal and most importantly, dad was a happy man. Sure it was expensive but for my dad's happiness, I'd gladly pay for it. Just like my heavenly Dad's happiness, I'd gladly pay that price. Hopefully, one day, I might just bring some people here to eat. Umbai = the real ikan bakar.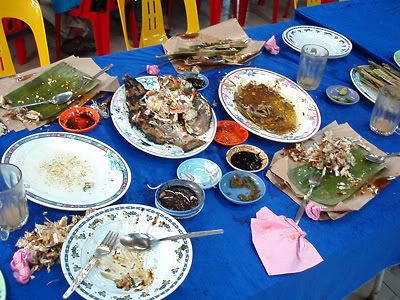 say own493
If you read this post before CF starts, then good for you! If you read it after, then sorry larr. Here's a sneak preview of what's to come this Tuesday's CF, the first CF of the trimester.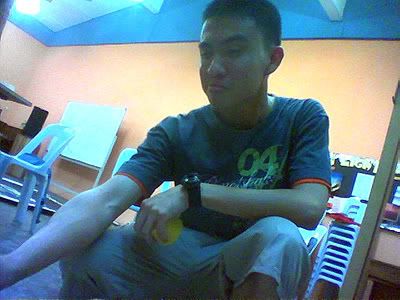 alfe - artistic looking facial expression
Sorry, wrong pic. Here's to the new trimester. God bless people and good night!
wontdieone, signing out~