As of last Saturday afternoon, my holiday has technically, officially started. I said technically. The truth is, that Saturday afternoon is the start of one long week for me.
My last paper, Theater ended at around 11am and right after that, I'd shoot off to the IF Camp site to go over the all-complicated games, debug it and re-test it again. So yea, no rest there. The only REAL good part about going early is to have our nice P.D.ian, Elaine to take us go makan some really nice food.
Fish with Asam Pedas and Pork Fat
. Dig that!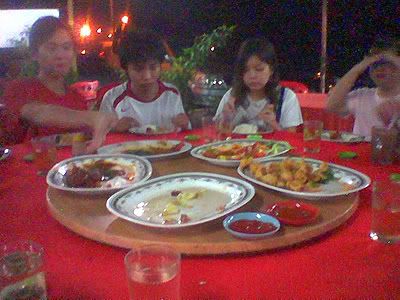 engaged? oh.. you poor, poor gal~
Unfortunately, I don't have many, well,
'good'
pictures of the camp so I'll post more pics when the camp photos are out. Till then, please bear with these crappy quality 0.6mp pics ya?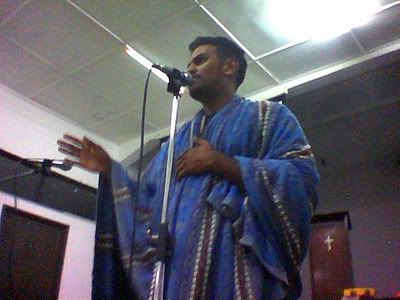 THIS IS GOVERNAARRR!!
So what can be said about IF Camp? As the previous camp and the camp before that, Inter Fellowship Camp is one of the few events whereby both MMU campuses, Melaka and Cyber can meet up and enjoy some real good fun, not to mention catching up with old friends and meeting new ones too. Sounds stereotypical eh? At least is serves its purpose.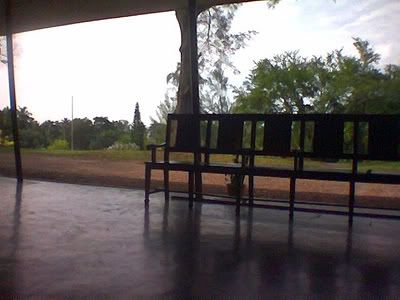 Methodist Center.. been here for like, how many times again?
The campsite is a very familiar place for many people. Even before stepping foot into uni, many of us have had our youth camps held here and coming here for IF Camp really brings back those fond memories as we reminisce of the good ol' days that are now long gone, never to return. Someone please pat me on the back before I cry.
heh~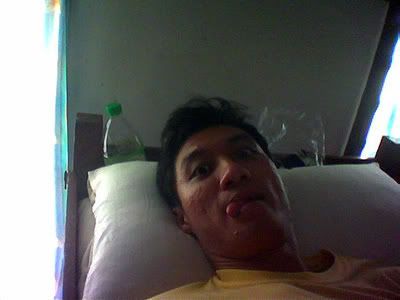 found this in my phone.. didn't know Justin's like that.. hmmm..
We had CREST, acronym for Crisis Relief Services and Training, to come teach and share a thing or two about helping people who are in need as it's what all Christians should do anyway. The games we played was, well.. fun, I guess. Other than a few miscomm and confusion here and there, it was all good and I hope the campers had fun too. Sorry ya if we stepped on anyone's shoes.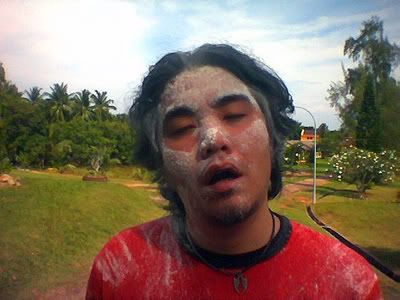 nice goggles dude
The last day of camp on Wednesday afternoon, was a tearful departure of friends - families united under the same banner, the body of Christ. Hey, I'm getting good with words aren't I? I feel the intellectualityness-thingie~
WE ARE ONE
The end of IF Camp is just the beginning of another day away from home for the committee of MMUcf 07/08. With little rest, we met up, had dinner together and went on our way to plan the cf activities for the coming trimester in church. It was a tiresome 3 days and 2 nights of seriousness, cracking heads, brianstroming, nad pryar...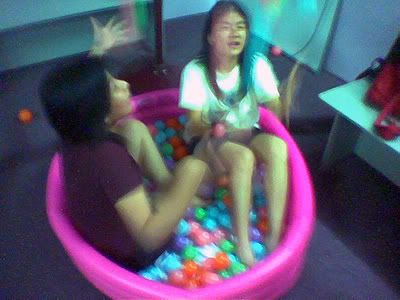 wheeeee~ balls~
Ooops~ Wrong picture..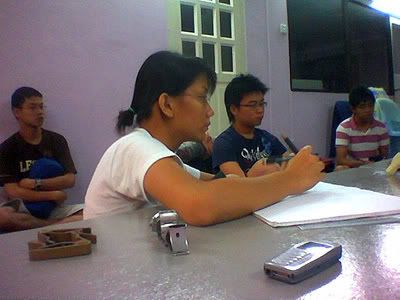 *seriousness*
Much better.
For all the things we have planned, we pray that it's all according to the will and plans of God. May He watch over the CF and guide us to be closer to Him. Look out peeps~ A new trimester is starting!
Nites~
p.s. not able to wear my shorts in cf is.. just.. too cruel.. *sad*