First off, I would like to thank you all who took the trouble to come all the way to President's Square to show your support (and buy lunch). Despite the the forces that were working against my group, some of which need not be mentioned here for it has passed, we're finally done with it.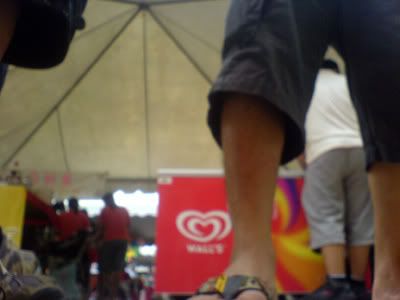 to which we bare our feet..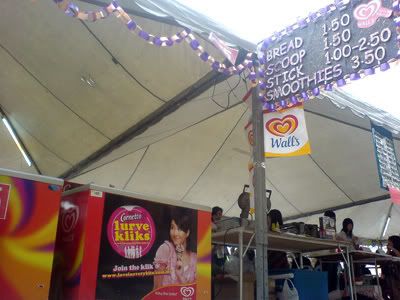 ..and do the cha-cha
I find it exceptionally and ironically funny when I put, 'ur best friend' in those sms'es - I really do. In my eyes, I see humor in the making. Anyway, living for 5 days with a serious lack of sleep, it feels good to know I don't have to wake up so early the next morning. I was especially blessed when I was able to have a good dinner with mom after witnessing a beautiful sky.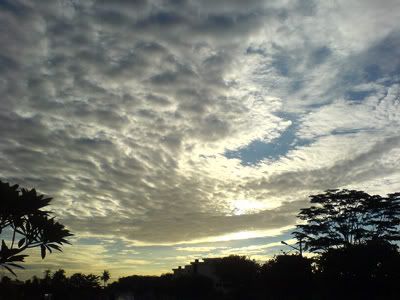 there's always a silver lining..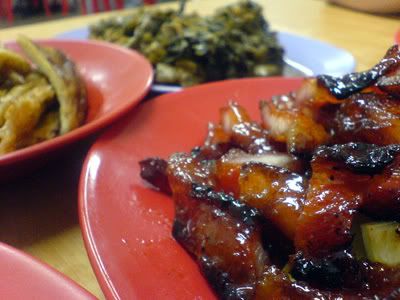 ..on every char siew - honey glazed
There were many friends of mine who came and bought our ice cream; showing their support by acknowledging the superiority of the greatness that is me.
Hahahaha~
I kid, I kid.
It was a great experience for me to once again, work in a line whereby I'll have to fully utilize my uber interpersonal skills to get them customers coming, which by the way, has been a long time since then. It was also fun to see everyone interacting with each other too.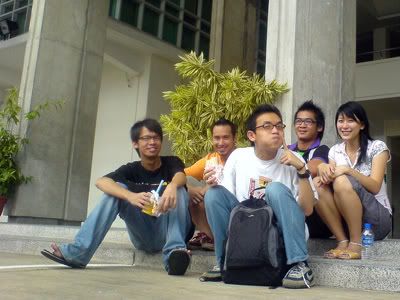 muakz to tim~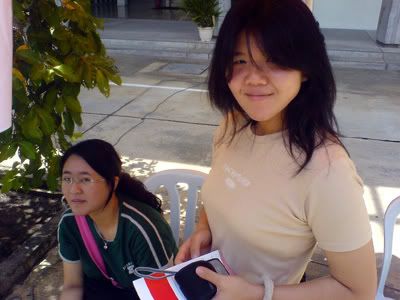 the sweet girl and my beloved granddaughter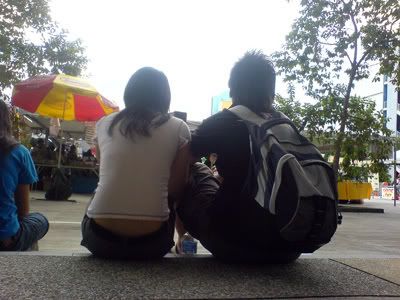 i repeat; no coupling in campus zone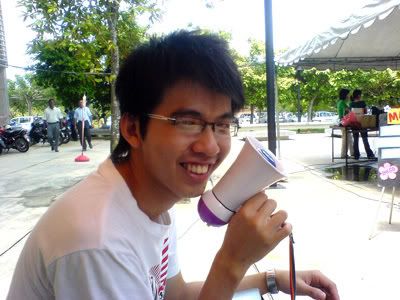 surat khabar lama.. old news paper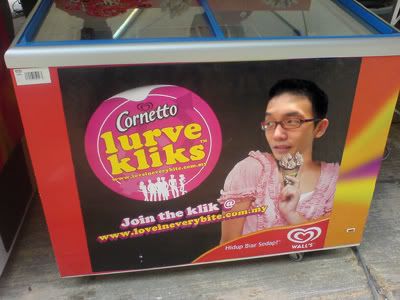 i kid you not - jingles' hot
Working as group reminded me how hard it was to be a Christian at times when the fine-line between being nice and smacking a donkey's butt (not literal) to get them to work when the level of competence is so low, it summons that little dark side of me. Alas, at the end of the day, they're all still my friends. Nice working with ya'll~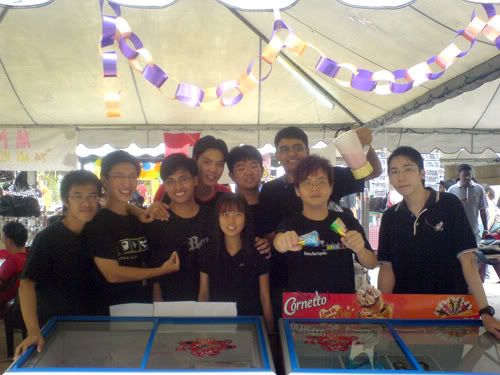 ice ice baby - guess who came up with THAT name
In the end, as I've said, despite all odds, God was with me.
Thanks to You Dude~ Nite peeps!