Fulfilling the now-common practice of posting random, non-related pictures while trying to pass of famous quote from
Futurama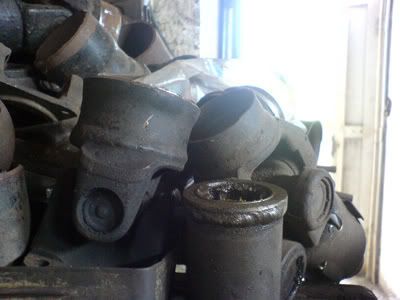 Good news everyone!
Happy XXth Birthday Jason Leong!!
It may be a period of fasting for many of us, but that doesn't stop us from having Some Good Food® - it doesn't stop my family, that is. It was after a fruitful day of running errands with dad when at the end of it, we realize that it's gonna be just the two of us alone at home tonight. Since it was just the two of us, might as well go American and by saying American, I mean deep fried Frikin
(fried chicken)
goodness (with garlic bread).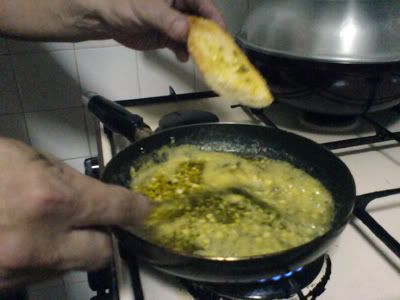 making some garlic goodness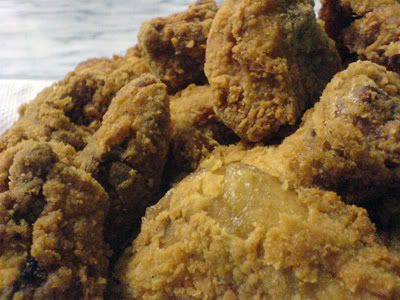 gotta love the lifestyle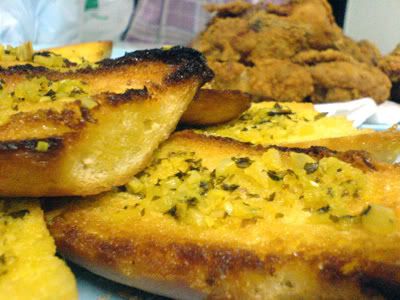 crunchy cheaper-than-pizza-hut goodness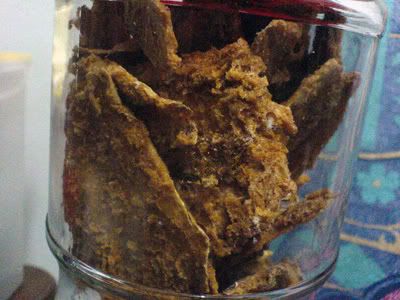 my satay fish fix that is so rare in bukit beruang
Got a call from Soly in the middle of the night telling me that he'll be busy taking care of the P.A. system and I have to take care of the
kids
youths. Thankfully, I don't have to prepare any bible study materials or think of games as they were gonna watch Evan Almighty, DVD 9 -
quality baik punya
.
Rascals
.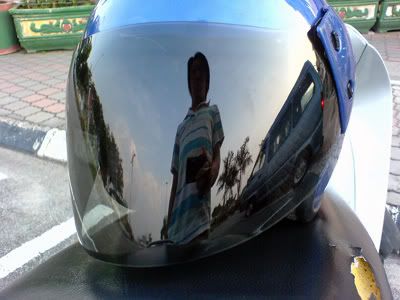 i *heart* new visor
jason l's dream of pro-tennis
Super Senior
, Sam Yau visited us and came to CCC on Sunday. It was good to see him doing just fine. I think the last, last time I met him was in November, last year when Hillsong's United
came down to K.L
. Yeap, long time ago. Bet most of the Alphas and now-Betas don't know him and to summarize his character is quite a challenge but if there's one word that would give the first impression, would be....
bubbly
. He belanja'ed the few of us whom remained in Malacca and Pastor Joanne lunch at East Garden. Slightly ex but food's good, dig this - Wantan Cheese!!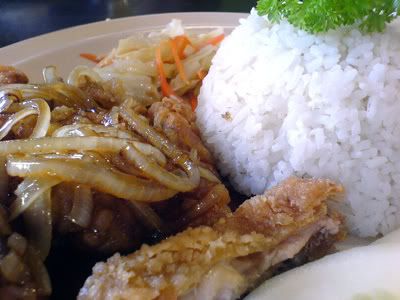 RM5.50 Chicken Chop w Rice - 8/10 on the taste/value ratio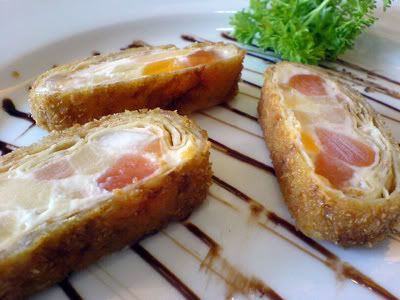 RM5 Cheese Wantan - 10/10 (anything with cheese scores 10)
Thanks Sam, for the treat. It's good to see ya again and it's good to see you're doing great. Do come for our Christmas thingie this December ya?
hehe~
Oh well, gotta hit the bed now else I'll miss the boat to Youth Pastor School.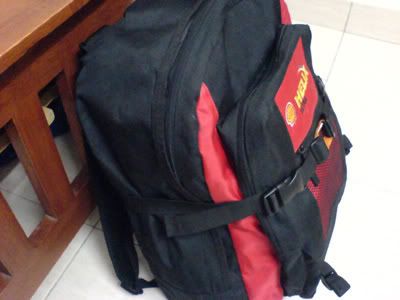 all packed and ready to go
I'll be back on the 9th with (hopefully) loads of pictures of Julian, Joel and Jingles in
phuunney
poses. Colgate Action Time.
heh~
Nites peeps and have a blessed holiday.