Once again, a full week of no blogging. Now it's time to flood cyberspace with pictures that may or may not be relevant to the post - relevancy of post is subjected to change from time to time.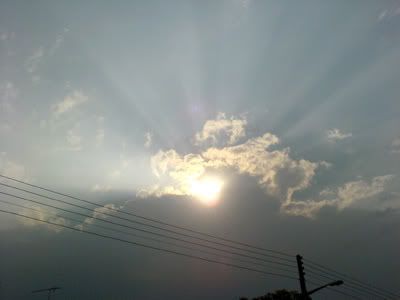 irrelevant pic but nice nonetheless
So on early Monday morning, while many have left to their hometown, a group of 5 people embarked on an epic journey of self-discovery, and.. well, epic stuff. We were headed to
Youth Pastor School 2007
.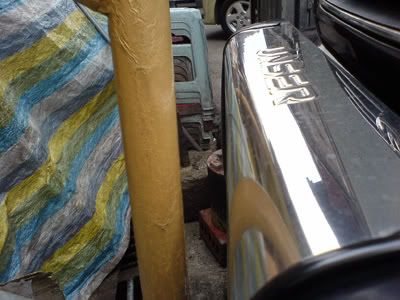 the tight, mean streets of Cheras
First stop was lunch at Cheras after picking Jingles up from the ideal pick-up point that is Mc D's in Petronas. Jingles wanted to take us to some awesome
yong tau foo
but it was closed, so we settled for the nearby
char siew fan
and I must say this - nothing beats Malacca's Pork Rice, baby! Next stop; Awana, Genting Highlands.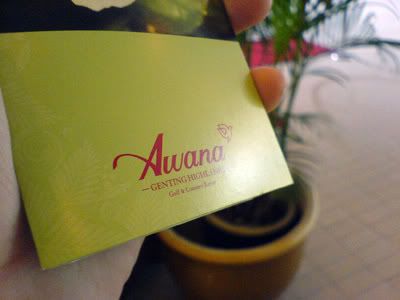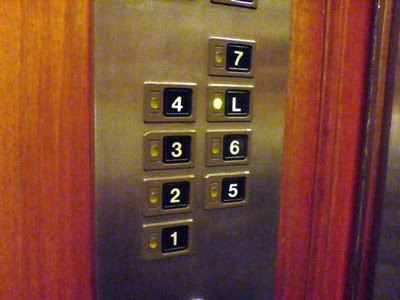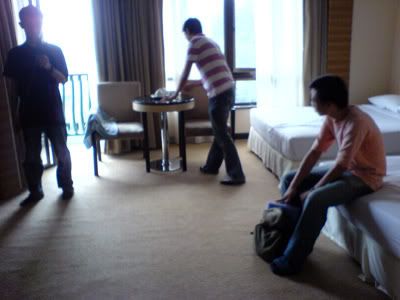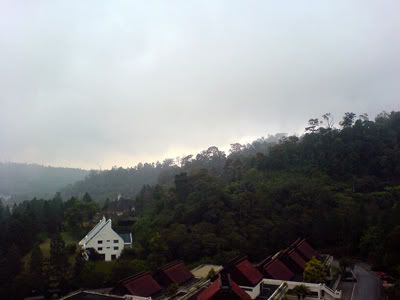 The five of us, Ps Joanne, Julian, Joel, Jingles and Jai were the first to reach there. We got to pick which room we'd be staying in and so we settle for the 2nd highest floor, number 15. It's a comfortable double queen-sized bedroom and before you could say my-goodness-im-hot, Julian established that he'll sleep with Joel.. Okay, maybe I've put it rather wrongly but you get the idea.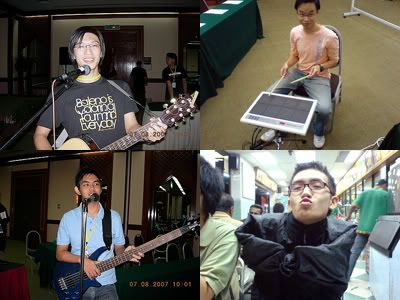 the Js!! Jandrew, Joel, Jingles, Julian
Okay, to cover everything with mere words will be difficult, so why don't I do the lazy posting method of flooding pics and a summary at the end? Good idea? Great success!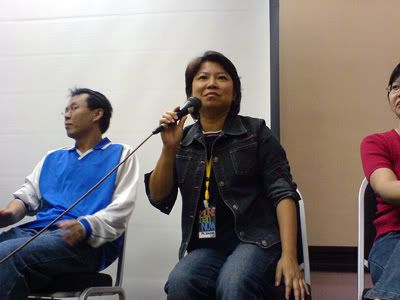 Q&A with them cool pastors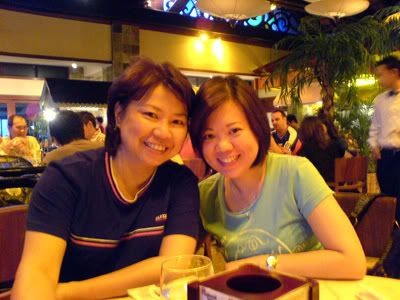 Ps Jo and Ps Lis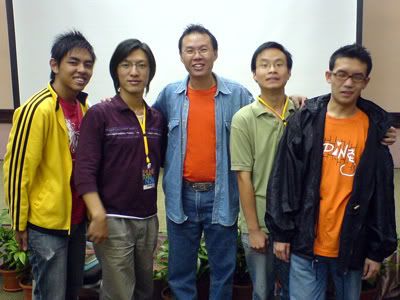 Ps Victor wong and Joel doing something to jingles...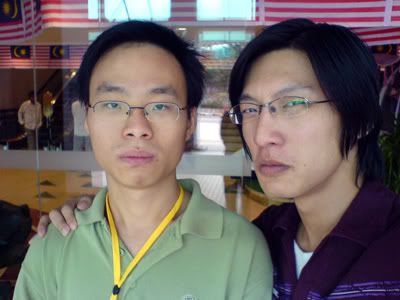 the great joel impersonation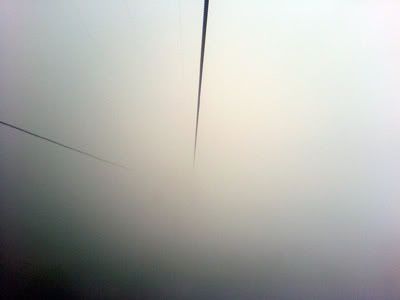 the great view from the cable car!!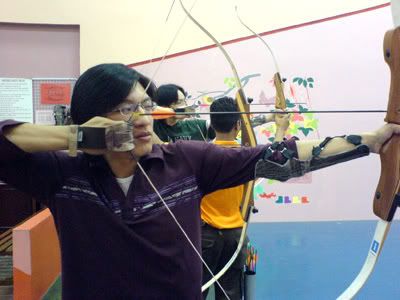 you have my bow.. and my ipod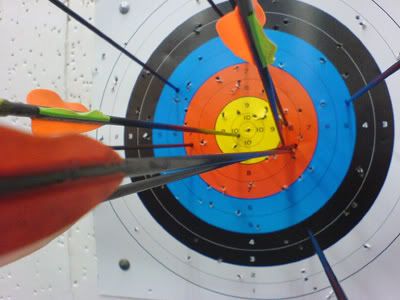 consistency isn't always a good thing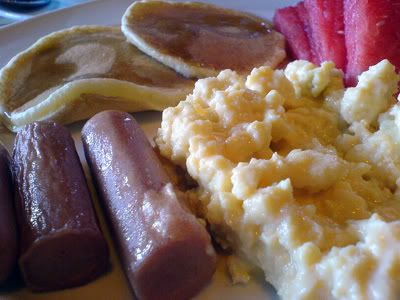 same food day in, day out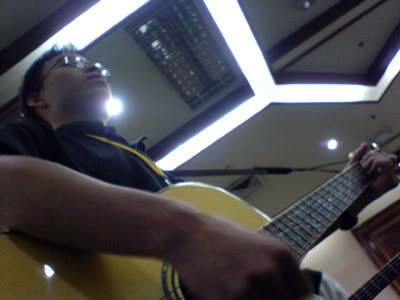 jo dowain hais thaing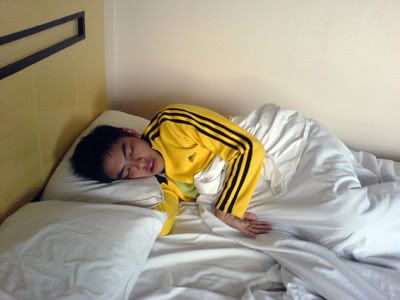 ju is jamaicaning sleeping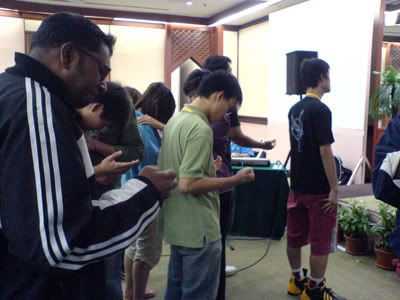 and this is the great commissioning
Okay, now for the summary.
Erm~
Lets see, food was good initially (roasted lamb is good stuff) but after eating the same food over and over and over.. and over.. again, it becomes rather.. nauseating.
I was asked to worship lead on the Tuesday morning but thankfully, I had Ju and Jo to back me up; Jingles did the dance thingie. The bed was your a-typical super thick and comfy hotel styled bed and the sleep is good (despite how little sleep we had). Went up to Genting Highlands on Wednesday to play around and fellowship with the other peeps.
Now to the important stuff, the essence, the training, the mojo, the uh, good.. stuff. Our speaker was Rev Victor Wong and I must admit, I've seen many preachers, motivators, teachers, trainers but this guy topped my list and easily earned my respect as being a great man. His passion for the people, knowledge of the words, and love for God is something to be truly admired and looked up to.
The theme is MORE than NOW.
M – mentoring
O – organisation
R – relationships
E – events
N – networking
O – outreach
W – wait, witness, warfare, watch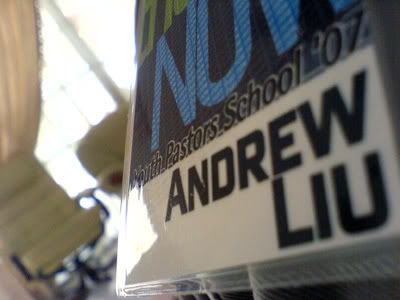 Youth Pastor School '07 : MORE than NOW
Under the cool theme lies a deep, enriching study of the Word, an exercise of the mind to think, respond, communicate, and to envision. It challenged me, personally, to balance my priorities and to truly live my life to the fullest potential of serving Him.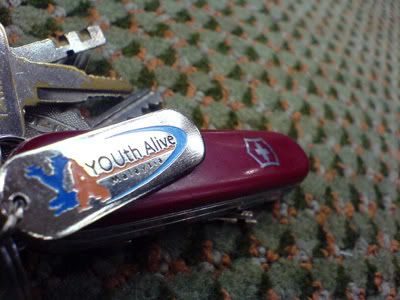 now i have a watch and a key chain to remind me
I can safely say I've mixed around with almost all of the groups of people who attended YPS07, all with interesting backgrounds and testimonies, different environment and lifestyle but of all of them whom I could post their picture, I'm just gonna share with you somebody whom really surprised us all (except Jingles).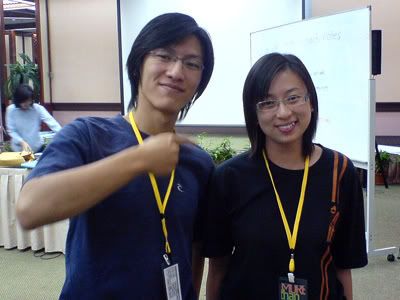 everybody, say hi to Connie
This here is related to somebody in CF, an old graduated senior whom I think only my batch was the last to get to know him. Memory thingling yet? No? Well, her surname's Ng. Ring a bell yet? Yeap, you got it folks, this here is Samuel Ng's sister. She's cute ain't she? Oh wait, I've forgot to mentioned this earlier. She is Samuel Ng's OLDER sister. Looks are darn deceiving indeed.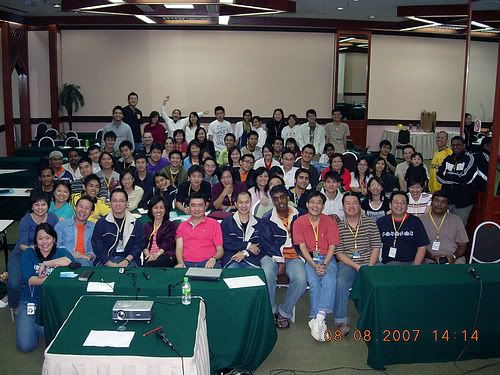 everybody says, 'BURNIN'
So thanks to all those who attended YPS07 and to
Youth Alive Malaysia
who organized such a blessing to us all. I'm gonna save up cash to attend the next one
to meet them chicks
to meet God and learned from His servants again.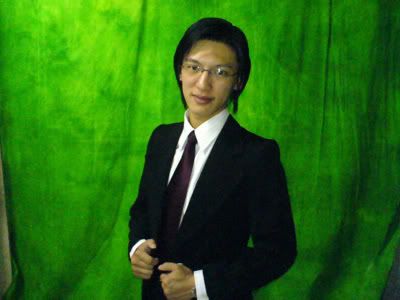 lookin fine and spankin.. baby~
Came back on Thursday evening only to get myself ready for a photo shoot of our family. I didn't know shooting a family portrait could rack up to RM700. Talk about E to the double G.
~blanked out event~
So yea, I've got my wish to spend my 21st birthday quietly but unfortunately, not alone. Not that I don't appreciate the company, it's just that I'd rather be left alone on that day. Thanks for the cake, it was my first birthday cake ever in my life and you made it ever more beautiful.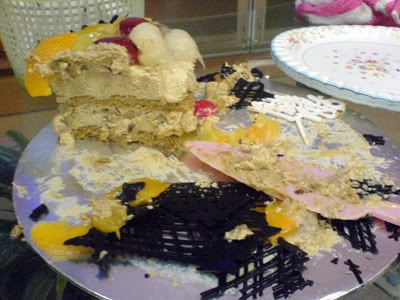 the cake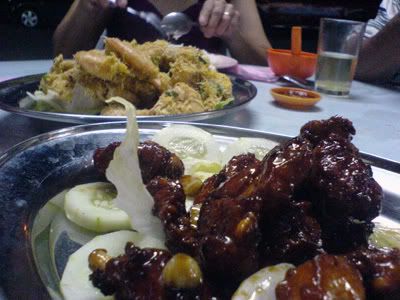 the dinner
Spent a night over at my uncle's place in a place called
Mantin
. It's an
ulu
place so I myself have no idea where it really is. My uncle manages a chicken farm.. a big chicken farm and it so happens that that night, a shipment of new 1 day old chicks arrived. We saddled up our horses and follow him to the farm.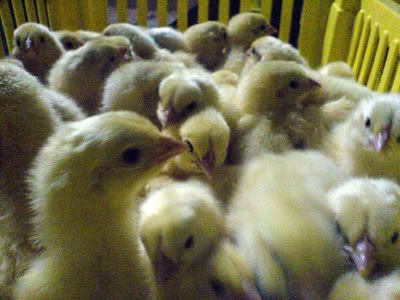 cute chick now, deep fried chicken later
Came back and slept late, woke up early at 5.30am for brother's convo as my parents had to reach there before 7.30am. I chilled at a friends condo in Cyberia. It rained, heavily. Went back home, went out again to attend to some eventful business.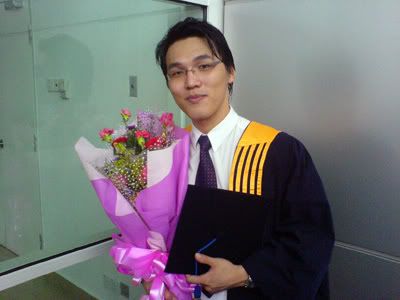 happy graduating dude
Went to practice for this Tuesday's CF and finally, here I am. A whole 7 days of my holiday laid out before you all to read, scorn, laugh, and cry..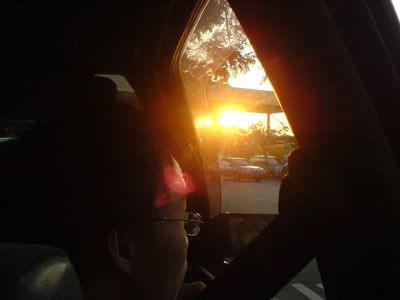 it's hard to force that smile when I see our old friends and im alone
Good nite peeps~