Prom was never my
'thing'
you know. I believe that all those lovely couples who went to Trinite and saw me would say the same thing. What's the point of going to prom right?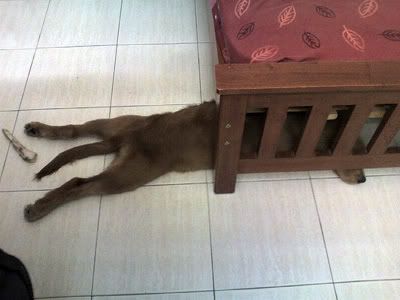 gloria's reaction upon hearing that im going to trinite
Friday, it's been more than a year since I've last seen you. Despite all the havoc and chaos of life that has been placed upon my shoulders I still find it in my heart that I miss both of you. Especially you, whom I have never had the chance to meet.
hi grandma.. wish you didn't left so early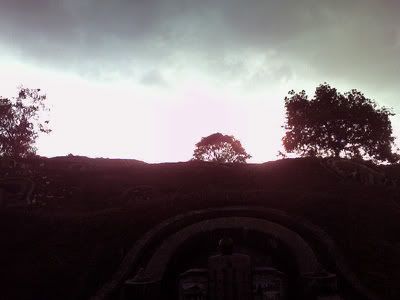 hi grandpa.. miss eating ice cream with ya
I know that Friday is not
Qing Ming
but I'm glad I can come earlier than the rest of my relatives, your children and their grandchildren, and pay my respects to you. Your resting place is all clean now for another year.
*smiles*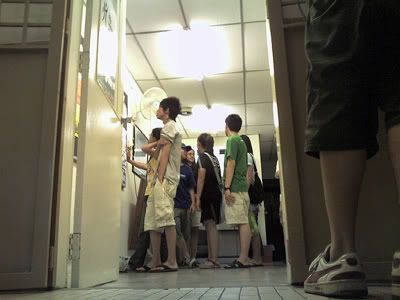 i've been slacking off my electric guitar - again
On Friday night's practice, I realized something important - lately I've been focusing too much on my acoustics that I've slack off my electric guitar skills. That's a bad thing by the way.
it's not what you do, it's who you do it with
And before you know it, Saturday came and so did the night that came with it. Trinite, the last installment of the, my goodness this is so corny,
*koff*
the
Trilogy
. Before GerX complain to me again, I must say, I had fun. After all, (read the top quote).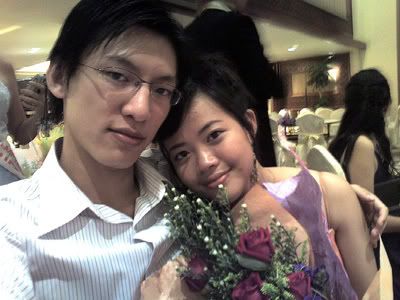 i won the award for The Most Slacker Dude Award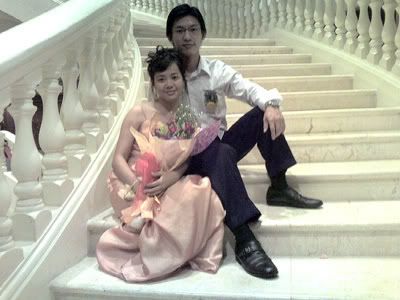 marion is HOTTT GerX looks lovely..
It's also really fun to see everyone taking pictures together, striking poses and acting cool and cute. The new couples are a little extra lovelier that night while the single dudes are, well, the same as ever. Watching Wayne (The Stage winner) lick Justyne's (The Godfather) hand never cease to amuse me - really, it'll amuse you too. The loveless, however, have a completely different story to tell. Behind their cheerful smiles, they go..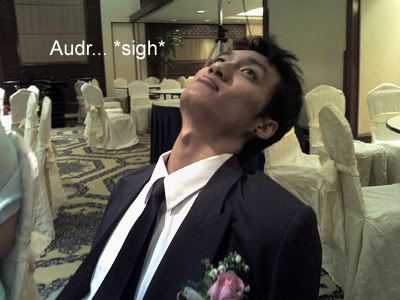 emooo~
The night ended well I guess, everyone slowly leaving to their respective home while other went on to party the night away. But above all things, I must say that he definitely deserves to be the prom king.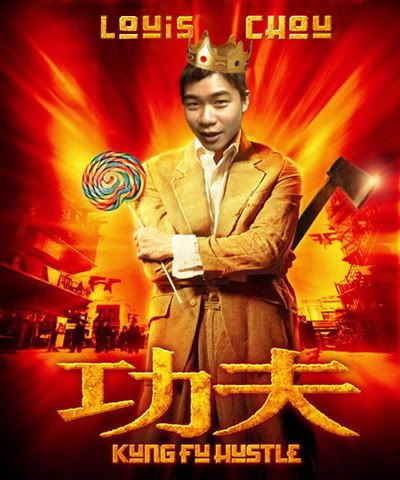 louis chou.. is.. the prom king
heh~