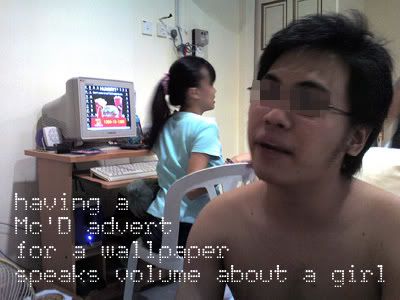 tak berkaitan with post
Yeap~ Nobody knew about the Theater Performance we had earlier today, in turn, nobody came, ergo, no worries about being embarrass - I'm a real shy guy you know...
really
. But, if there's anybody who would really feel the embarrassment would be the unbelievably sporting guy wearing miniskirt for his character.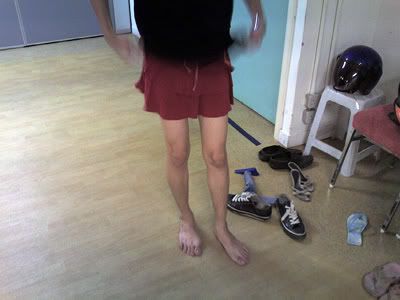 HE IS TEH HOT!! somebody smack me
But I had a rather pleasant experience during the performance though. I love all the pieces that I'm involved in.. well, except for one but no point venturing further in that. I especially liked the one with boob touching involved.
heh~
Just kidding. I mean, I'm not trying to say I'm gay nor am I trying to say I enjoyed it or anything like that two.
ARGHH~
You get the pic. Okay - I shall stop here.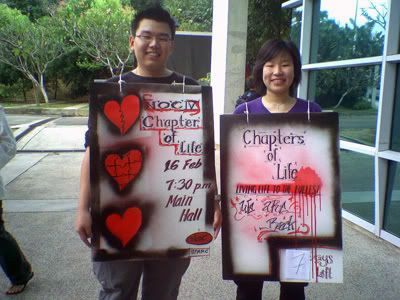 this picture serves as a distraction
Today.. is a very special day..
For today.. is.. my long-lost/
sesated
sis's birthday..
So..
HAPPY BIRTHDAY VERA!!


i haven't seen ya in ages gal and i miss ya~
HAVE A GREAT BIRTHDAY!!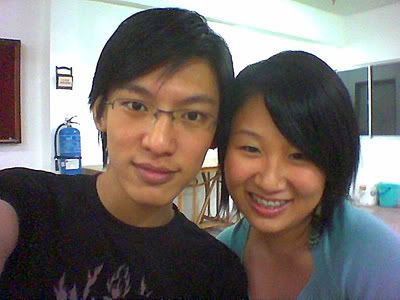 now you can finally get married without parental consent