Worship. I can never give enough of worship to God. Honestly, I can't. To put it into words is just.. impossible? But to experience it is truly something special, something amazing. We offer our worship and He touches our lives. Awesome..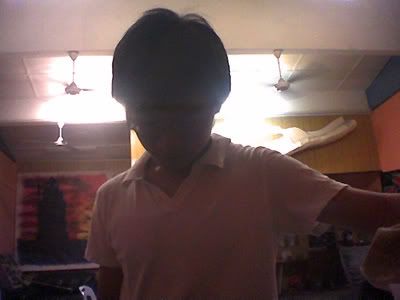 I indeed baptize you with water unto repentance, but He who is coming
after me is mightier than I, whose sandals I am not worthy to carry.
He will baptize you with the Holy Spirit and fire.
~Matthew 3:11~
In just less than 2 hours, the last CF for the semester is over. It was a great time of giving worship to our God like never before. Even during the practices, it was more of an act of worship than just practice. On Tuesday, we had Praise and Worship Night and we cried out to God for His Fire to fall down on us. I believe God's heart was touched.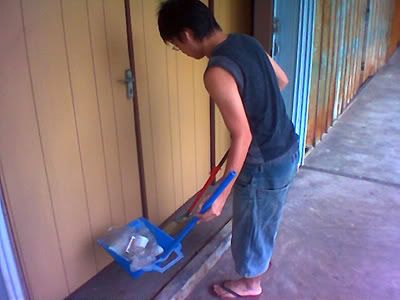 louis cleaning the yac with joel and i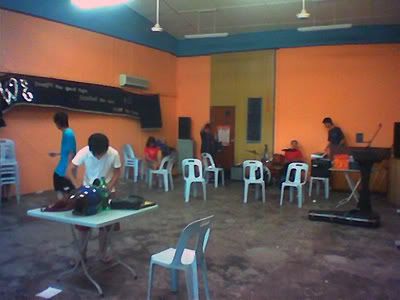 practice, practice, practice
As everyone now returns to their daily lives and focuses more on their upcoming exams. It is my prayer that they do not forget to offer to God their worship and sacrifices. After all, praising and worshipping God should not only be confined to, 'every Tuesday, in CF' but should be a daily lifestyle.
I know, I know. I sound very
preach-ie
. I just can't help it.
Yesterday, I was returned something that holds a great deal of value to me. Something that I've lost and have not seen or touched for the past 2 years. It was something that I received 5 years ago at camp, a HUGE Camp. It was the first in Malacca and I still have the poster. It's quite antique and it has pictures of the various people involved in it namely Ps Chris Long and the Youth Alive Malaysia team. There's even a picture of Ps Joanne smirking at the cameraman - she seems happy.
Hehe~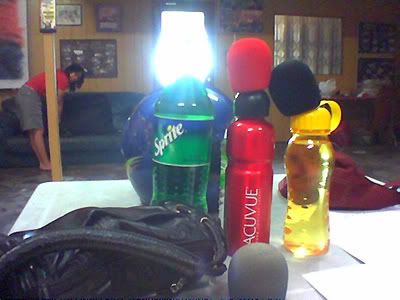 louis asked me take the picture of his nice red bottle
So yea, it's old but that not the only thing I got from HUGE Camp. You see, my room got broken into and my stuffs including my wallet, walkman (with Steven Curtis Chapman's Speechless album inside..
grrr~
), and watch got stolen. I was truthfully thankful that the guy did not steal my guitar cause if he did, I'd be forced to hunt him down and,
*chuckles*
we don't want THAT to happen now do we?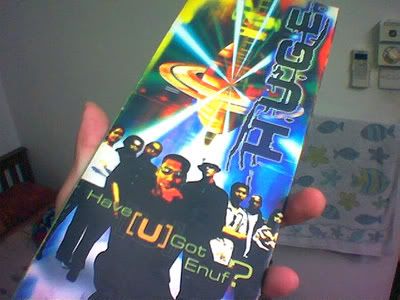 HUGE Camp 2001
The next day, after the night concert, Ps Neil Smith of Youth Alive/Planetshakers was preaching the Word. I still remember it very well till this day. He was preaching about being a blessing to others and blessing others at the same time. Then, he paused and said that he heard there was a camper who's room was broken into and his walkman, wallet and watch was stolen. He called out the room number.
*gasp*
It's mine!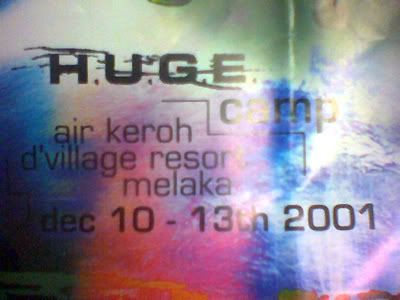 5 years ago..
My friends pushed me out. Thanks a lot.
Heh~
And me, being a very, VERY shy and innocent 15 year old guy walked up the stage in a hall filled with hundreds and hundreds of people. Oh yea, Jess and Jin Wang was there too but Jess can't remember my cute face.
Hehe~
Ps Neil said that since he can't give me a walkman because he doesn't have one and he obviously can't (though I wish he did,
heh~
) give his wallet but he said there's something he can bless me with. He gave me his watch. A Guess Steel watch that, according to him, cost over 1k Aussie.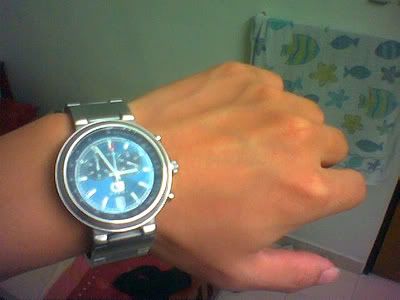 it looks big because meant for an aussie's wrists
That was a moment I shall never forget. A pastor of the Youth Alive and Planetshakers, blessed me with more than a watch, he blessed me with a heart to do the same for others. Whether I've been a blessing to others or whether I've done a good job at blessing others, I dunno. But I do know that that is something that makes me never forget the promise that God has given me and my own promise to Him, that I shall serve Him only and use my gifts to praise and worship Him and Him alone.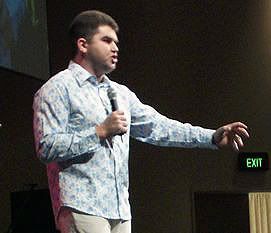 Dear Ps Neil, you spark a fire in me that will
will always burn for Christ and I'll always
continue bless others just as you have blessed me
Tuesday's Praise & Worship was just one of those nights when I was able to fulfill my promise to Him. Well, I hope you guys enjoyed that time of worshipping God and I'm sorry to bore you all with another long and boring post about my life.
Hehe~
But in the end, indeed only Him be the glory. Fire, fall down on us we pray.