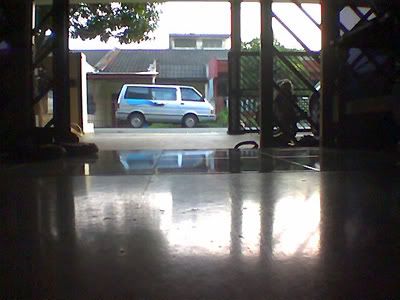 morning calls
I couldn't sleep at all early last Thursday morning. Yes. LAST Thursday. I know this post would be more meaningful if it was posted Thursday itself but alas,
Suxmyx
wouldn't allow me to do so and Photobucket has been increasingly difficult to load each time. End up being 1 + 1 = 64.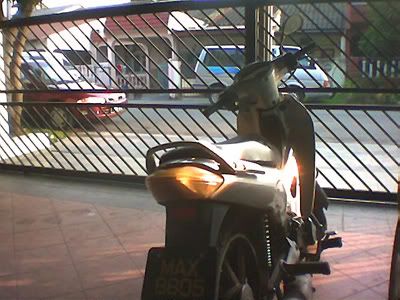 good morning my fellow comrade
So yea, last Wednesday night was a sleepless, doing nothing, head-banging, talking-to-self, staring-in-the-mirror-for-hours, counting-seconds, gaming all-nighter for me. I wasn't feeling tired nor was I in a very productive mood to go jog around or read a book or sorts. I was just... lazy. Insomaniacally lazy.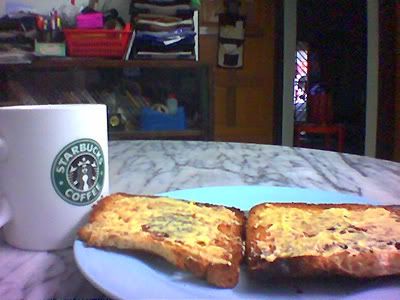 after so long.. breakfast
But before I knew it time flew by and it was already 6.45am. Roosters were screaming their lungs out, mom was walking down the hall, and my ears were still ringing from all the head banging (you can only take so much of those I tell ya). Mom wasn't really shocked or surprised to find me still awake in my checkered-boxers.. I wonder why..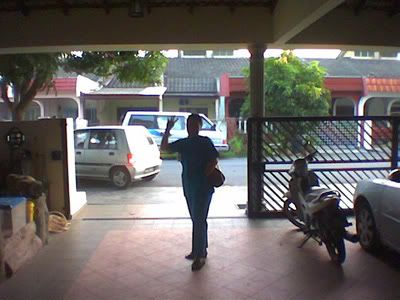 mom waving good bye
Mom was doing her daily duties of a mom and so, I decided to give her a hand in the kitchen. Boiled water, made coffee for the family, toasted some bread and accompanied my mom. She was happy. I was happy. Dad was stone and slightly grumpy. It rhymes.
Hehe~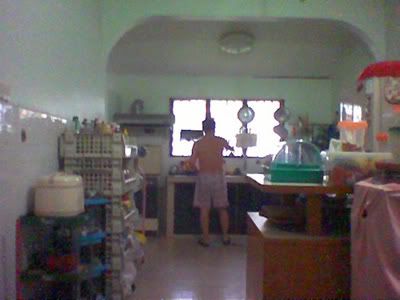 dad-in-shorts
I sat alone in the dining table, ate my toasted bread with butter, slowly sipped my nice, warm, fresh coffee and enjoyed that silent moment that doesn't come often in life. In my life, that is. I really appreciate the beauty of morning that I so seldom get to witness what more, indulge myself in.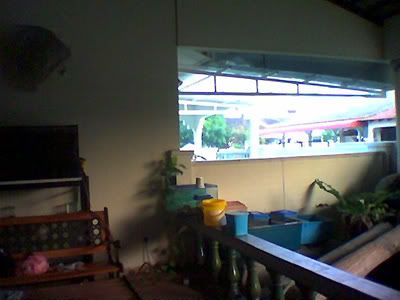 finger prints of God
Such serene moments of sweet silence fills the air. Even with dad and mom heading off to work, I don't really feel lonely. I guess I felt God's presence with me. All around me I could see His fingerprints and for a moment I took pleasure in joining with the chorus of creation's song.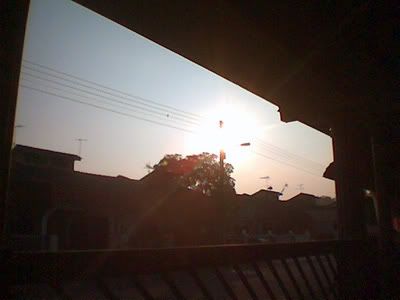 oh what a beautiful morning
I really do need to wake up early more often.
Hehe~